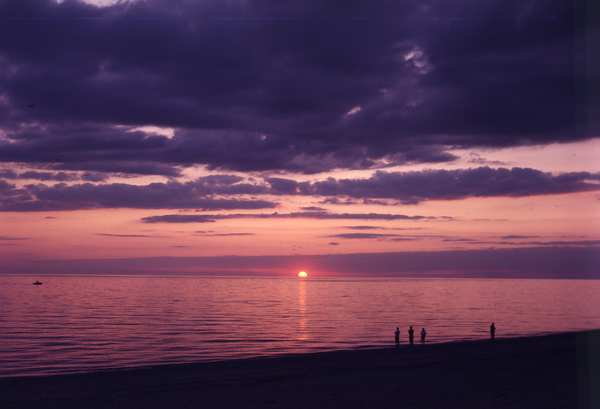 I'm convinced that for many people, their retirement years end up being a lot like the preconceived notions of retirement that they held during their working years.
If you look forward to your retirement years as being vibrant, fulfilling, and happy – they will be.
If you think retirement will be dull, boring, and beset with declining health – it probably will be.
My parents enjoyed a healthy, fairly active and reasonably happy retirement that lasted almost thirty years. Their retirement began at about the time I was entering high school (when my father was 61 and my mother was 53 – yes, I was a late addition to the family) and lasted until my mid-forties (my father died at 90 and my mother died three years later at 85). For the first ten years, my father did free-lance surveying on an occasional basis to bring in some extra money and keep himself active and occupied, but from about age 70 onward, he stopped working altogether. He and my mother did some traveling, some volunteer work, engaged in a local lunch group for seniors, and my mother took art lessons and painted.
All this is to say that my impression of retirement, based upon my observation of their experience, was that retirement was a carefree, leisurely period of life that could last for many years. They were financially comfortable (although by no means wealthy), they did what they wanted and to my eyes, their retirement was everything they hoped it would be.
In contrast, when I met my husband Jeff, he had a very different perception of retirement life based upon the experience of his parents. His mother died suddenly when he was a senior in high school, and his father subsequently remarried. His father, following a career in the Navy, returned to his hometown and found a job to tide him over until he retired for good. His father never had any real hobbies or interests outside of his work, so he felt bored and purposeless during retirement. Both his father and his step-mother experienced persistent health problems. They had enough retirement income from his father's military pension to meet day-to-day expenses, but very little money for anything beyond necessities. His father died at age 74, which was probably ten years longer than he would have lived were it not for medical interventions. His step-mother continues to scrape by in poor health.
His parents' experience left Jeff with a perception of retirement that was significantly different from mine. I can't wait to quit work and begin a decades-long period of carefree relaxation, travel, and pursuit of numerous hobbies and interests. Jeff saw himself continuing to work for years in order to postpone retirement as long as possible, because to him retirement meant the rapid decline of health and overall quality of life. Obviously, as a couple, this presents differences for us to reconcile.
It's true that none of us knows for sure how long we will live, how long our spouse will live (if we have one), and what our health condition will be in later years. Sadly, many people don't think about their retirement at all, so when the time comes they are unprepared for the psychological adjustments and the choices they need to make. Most Americans are not saving enough for retirement either, probably because they don't have any goals to provide the incentive for them to do so. It's easy to get caught up in daily life, both mentally and financially, so it's easy to put off thinking about retirement until the future, if at all. And I suspect that many people don't want to think about growing older, as if not thinking about it will somehow make it not happen.
I firmly believe that what we envision and plan for plays a large role in what we will actually experience.
This applies to everything in life, not just retirement. I believe that what some people refer to as your "golden years" can, indeed, be golden.
I also believe that it's never too early to devote thought to what you want your retirement to be like.
This is what I hope to achieve with this website.
My goal is to help you envision, plan for, and ultimate achieve the best retirement possible.
I will share ideas, possibilities, wisdom and knowledge based upon my research and observations, as well as the experiences and stories of others. I want to create a community of both retirees and those who are actively looking forward to retirement, so that we may all enrich our experiences.
In short, I want to help everyone who comes here to live happier lives.
Most other retirement websites and books are focused on financial planning. There's no question that saving and financial planning are essential to a happy retirement. But there are far fewer resources devoted to envisioning a happy retirement, or how to deal with the changes in your life that take place when you quit working, or to help you anticipate choices you will make, such as where to live. That's what this website is for.
There are even fewer resources that deal with these topics from the perspective of the LGBT community. While many of the retirement planning issues we face are common to all of us, gay and lesbian retirees face some unique considerations when it comes to legal and social issues, health care, and living in an LGBT-supportive environment.
Everyone is welcome here. Most content on this website will be useful to everyone, but some content will focus on the unique needs of gays and lesbians. If you're straight, this website will serve as a wonderful opportunity to broaden your horizons a bit, and build bridges of support and understanding for all of us.
If you're on Facebook, you can find my "Retire Fabulously" page and like that.
I want to hear from you! Feel free to contact me any time or leave a comment below. Let me know what interests you about envisioning your happy retirement, and what information you would like to see in future posts.
Welcome! I look forward to having you join me on this fun journey towards a fabulous retirement!
If you like what you see so far, please tell your friends about this website. And subscribe to receive updates! Don't worry, I would never think of spamming you or giving anyone else your email address.
© 2013 Dave Hughes. All rights reserved.
Photo credit: Joseph Janney Steinmetz, State Archives of Florida