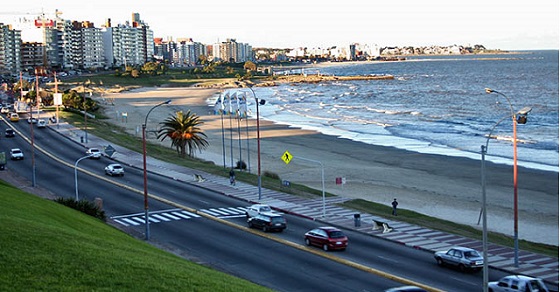 The small South American country of Uruguay, nestled between Argentina and Brazil, may be one of the world's best kept secrets as a destination for both retirement and vacation travel.
Jeff and I had the opportunity to visit Punta del Este, Uruguay in 2014. Unfortunately, we didn't get to visit Montevideo (we were at the mercy of a cruise itinerary), but we liked what we saw in Punta del Este so much that we have a return trip to Uruguay on our short list. I've done a lot more research on Uruguay since then, too, and my impression of this country remains highly favorable.
Uruguay offers first-world living at prices that are considerably lower than many people in North America, Europe, and Australia/New Zealand are accustomed to paying. Uruguay is more expensive than many places in Latin America, but still quite affordable. Uruguay is one of the most politically, socially, and economically stable countries in South America. Uruguay also has the safest drinking water, the best roads, the most reliable electrical system, and the fastest Internet in Latin America.
Montevideo: Culture and European Influence
The cities, Montevideo in particular, have European-influenced architecture and charm. 90% of the citizens there have Spanish, French, or Italian ancestry. The Spanish influence isn't surprising – it was the Spanish who colonized Uruguay, and it's a Spanish-speaking country. You'll also find more Italian influence than you might expect, which can be traced back to a large influx of Italians between 1870 and 1930. So you'll find paellas and empanadas, baguettes and small croissants, pizza and pasta of all sorts, as well as steaks and fries on the culinary landscape of Uruguay.
The people are laid-back and friendly. There are many fine restaurants and an active nightlife. Montevideo offers a range of live performance options. The national ballet, opera, and chamber orchestra all perform in the modern Auditorio Nacional Adela Reta (Adela Reta National Auditorium) with seating for 2,000. You will also find electronic music, jazz, and rock playing in Montevideo nightclubs, small theaters, and bars.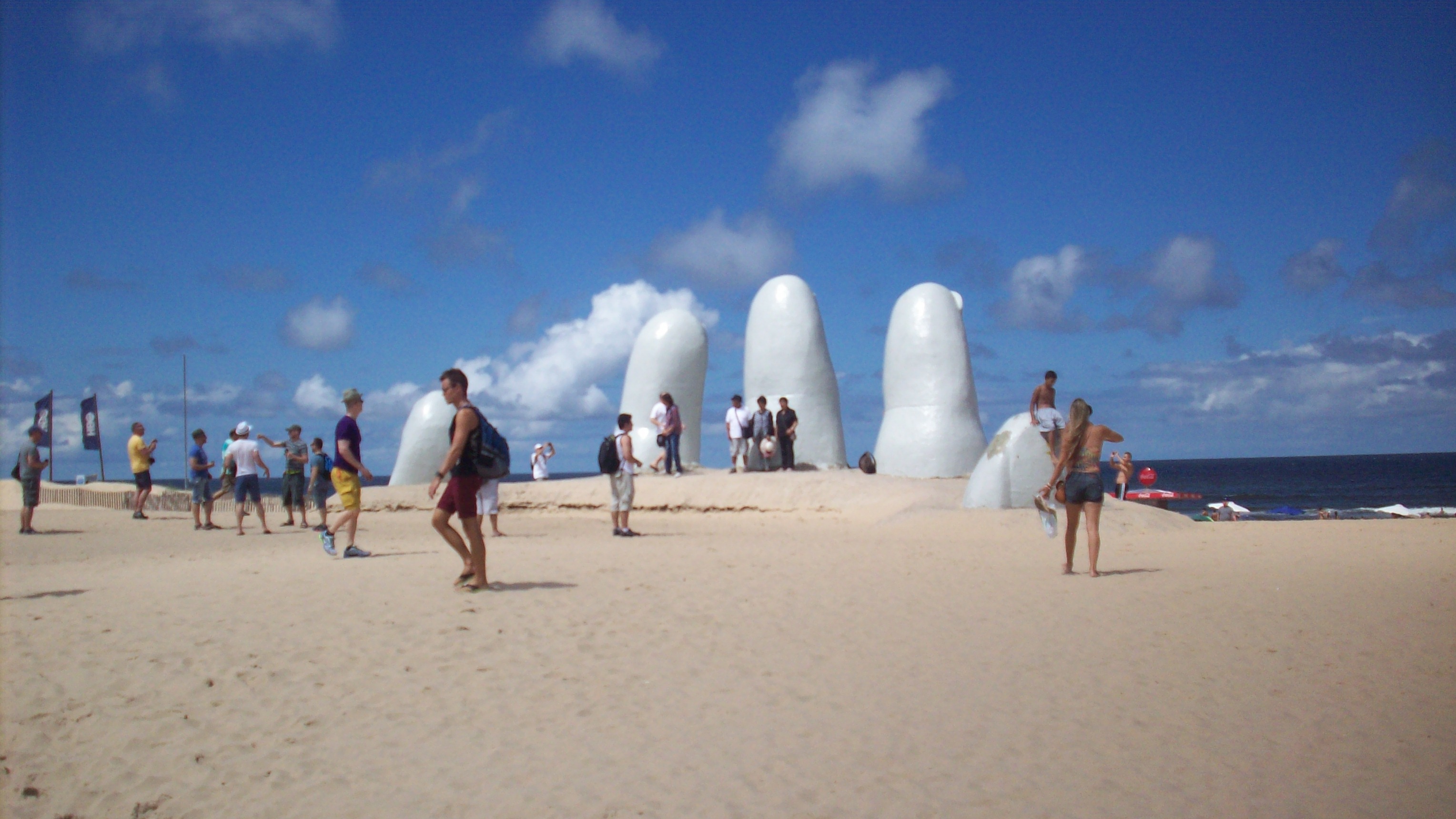 Punta del Este: Beaches, Beauty, and Serenity
There are beautiful beaches right in Montevideo, and most of Uruguay's coastline is dotted with beaches. The ultimate Uruguay beach town is Punta del Este. For years, Punta has been the destination of choice for the rich and famous of Latin America and Europe, but it's still accessible to the middle class. Punta del Este is beautiful! It's clean and well-kept (we didn't see graffiti anywhere), and very safe. There are palm trees, gleaming condo towers, and single-family homes with trim lawns. Outside Punta, the rolling hills of Maldonado are serene and picturesque as well.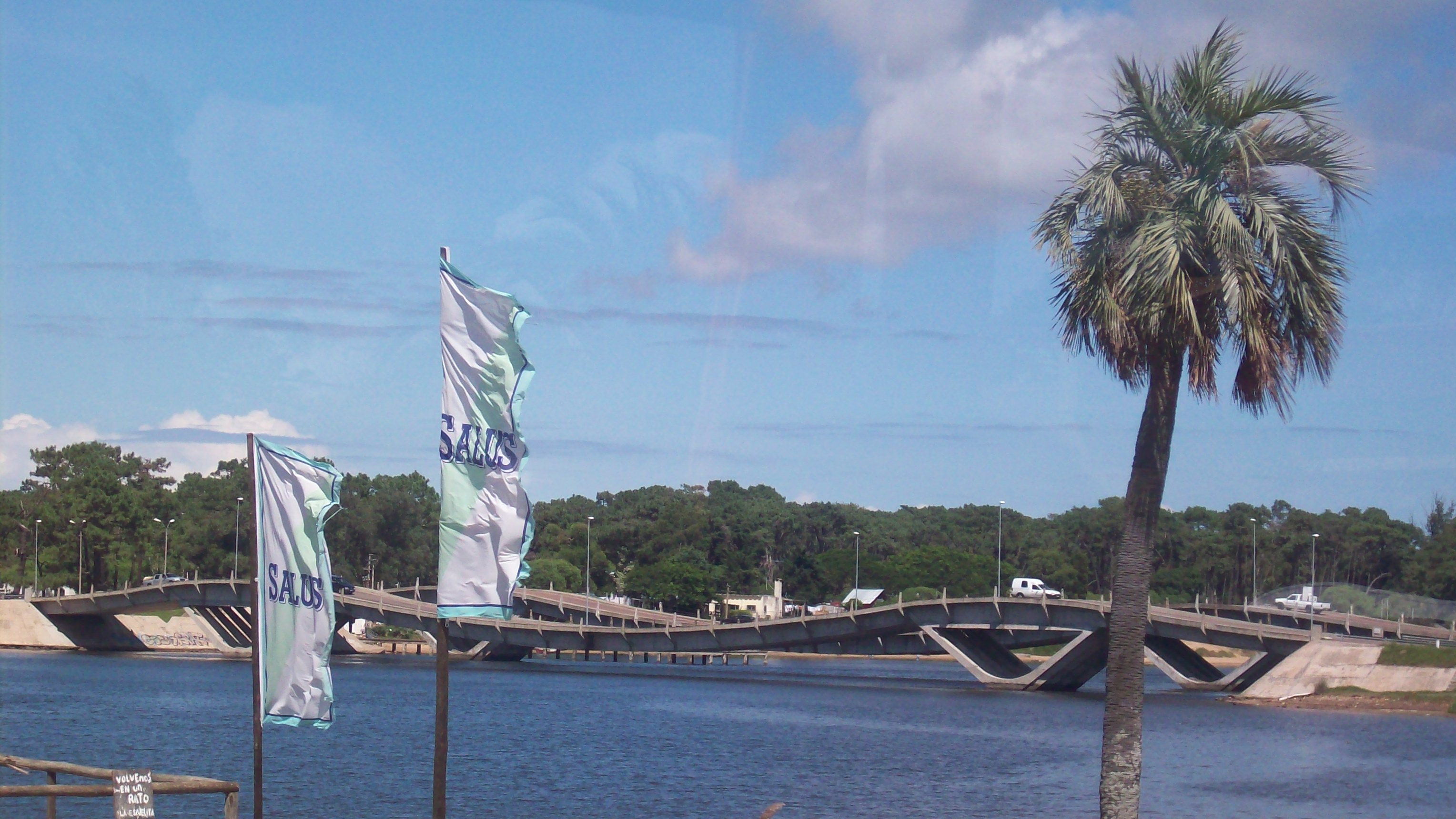 Given it's clientele, real estate in Punta del Este is predictably higher than Montevideo or anywhere else in the country. However, condos in the $100K-200K price range can be found. An interesting characteristic about Punta's real estate market is that price is determined more by the newness of the building and the amenities, not so much by location. So you might find a $150,000 condo a short distance from million-dollar-plus residences.
Although the population and the activity noticeably surges during high season (January-February), even during the off-season there's plenty to do. There's plenty of art and culture to be found as well. We visited two modern art museums during our visit and drove past a third. Punta del Este hosts an international jazz festival every year.
During our visit, the greatest impression we left with was that the area was very relaxed, serene, and welcoming – in sharp contrast to Buenos Aires (where we had just spent three days) and Rio de Janeiro (where we spent three days at the end of our trip) where the atmosphere was frenetic, tense, and often unsafe. We definitely plan to return to visit Montevideo and spend a few more days in Punta del Este.
I always caution people about moving full-time to beach towns and other resort locations. They are seductive and fun places to visit, but not necessarily a good place to live year-round. In this regard, Montevideo is probably the better choice for a permanent retirement destination, while you can easily drive a couple hours to Punta del Este for a week or a weekend.
The country has modern, up-to-date infrastructure, including high-speed internet and phone system, safe drinking water throughout the country, and high quality medical care at inexpensive prices.
Cost of Living
Based on cost-of-living comparisons on numbeo.com (the best source I have found), the overall cost to maintain a comparable standard of living in Montevideo is 10% lower than you would pay in Phoenix, AZ (assuming that you rent in both places). In Punta del Este, cost of living is 16% higher than in Phoenix. I use Phoenix as a benchmark because it is at the midpoint for cost of living of all U.S. cities. Your results will vary. You can visit numbeo.com to compare prices with your city, and to see more specific details on what is higher and lower.
Health insurance would be about $51 a month. Income tax rates are very reasonable (10-25%) and are only paid on income generated in Uruguay over $12,000 a year. Value-Added Tax (VAT) is fairly high, but it's included in the sticker price of everything you buy.
As I mentioned earlier, prices in Uruguay are higher than in most other places in Latin America, yet reasonable by world standards. If low-cost living is a high priority for you in retirement, this may not be the place for you. Given the high quality of health care, infrastructure, and overall quality of life, I think Uruguay is an appealing option to consider.
The climate is moderate, although the humidity can be high (ranging from 50% to 100%) and it's often windy. Average highs and lows in summer (January) in Montevideo are 28 and 17 °C (82.4 and 62.6 °F), respectively. Winter (July) average highs and lows in Montevideo are 14 and 6 °C (57.2 and 42.8 °F), respectively. The country receives an average rainfall of 37.4 inches annually, and much of the rain is accompanied by thunderstorms. Natural disasters, such as hurricanes, are extremely rare.
It's Easy to Immigrate
It's pretty easy to get a foreign retiree visa. To qualify, the applicant must have a documented retirement income of at least $1,500 per month. The country allows you to move your household possessions, including one car, into the country without being taxed. Uruguay is also pet-friendly and there is no quarantine period once you arrive with your pet.
One of the main disadvantages is that travel to and from the U.S. can be lengthy and expensive, and currently the only direct flight from Montevideo to the U.S. flies into Miami. However, Uruguay is close to Buenos Aires, Argentina, so you'll have more options for travel to and from that city. Other connections are available through Santiago, Chile and Panama City.
Uruguay was the first South American country to institute civil unions, and the second to institute same-sex marriage (after Argentina). Punta del Este, the main seaside resort in Uruguay, has a tradition of being one of the most gay-friendly tourist destinations in Latin America.
---
Resources:
Montevideo: Three Neighborhoods to Consider (watch the short video!)
Punta del Este (watch the short video!)
Uruguay's European Heritage and Flair
How to Apply for Residence in Uruguay
Numbeo: Comparing Cost of Living in Montevideo vs. Phoenix
Numbeo: Comparing Cost of Living in Punta del Este vs. Phoenix
©2014 Dave Hughes. All rights reserved.
Photo credits:
Montevideo beachfront: Luis Gustavo Fraccarolli Buriola. Some rights reserved.Montevideo buildings: Jmalfarock. Some rights reserved.
Teatro Solis, Montevideo: Gustavo Uval. Some rights reserved.
Punta del Este beach with hand sculpture: Dave Hughes. All rights reserved.
Undulating bridge in Maldonado (outside Punta del Este): Dave Hughes. All rights reserved.
Punta del Este shoreline: Jimmy Baikovicius. Some rights reserved.