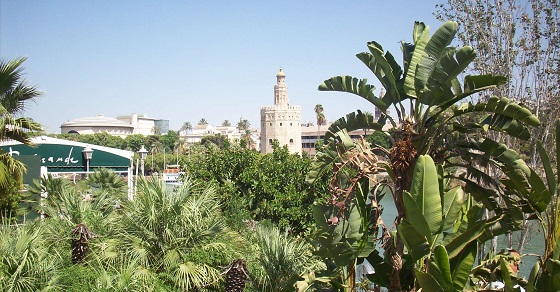 For many years, Spain has enjoyed a reputation as a fantastic vacation destination. It's warm climate, sunny Mediterranean beaches, history, art, and culture, as well as its friendly, easy-going, relaxed atmosphere, have delighted travelers for years.
More recently, Spain has emerged as a top-tier retirement choice. Let's look at why.
The Weather
If warm weather is your preference, you'll find most of Spain to your liking, especially along the Mediterranean coast.
All along the Mediterranean coast, summers are hot but not oppressive. Malaga (a coastal city in the south) records average highs of 30oC (86oF) in summer. Temperatures rarely dip below freezing in Barcelona (at the north end of the coast), coastal cities farther south never experience freezing temperatures, and it never snows.
Madrid (in central Spain) gets very hot in summer (slightly hotter and more humid than the coast), and may see below-freezing temperatures and snowfall in winter. Spring and fall bring heavy rains.
The northern (Atlantic) coast of Spain is the coolest and rainiest. However, that region is also the greenest. Bilbao is an attractive, welcoming city that would be a good choice if you prefer this climate.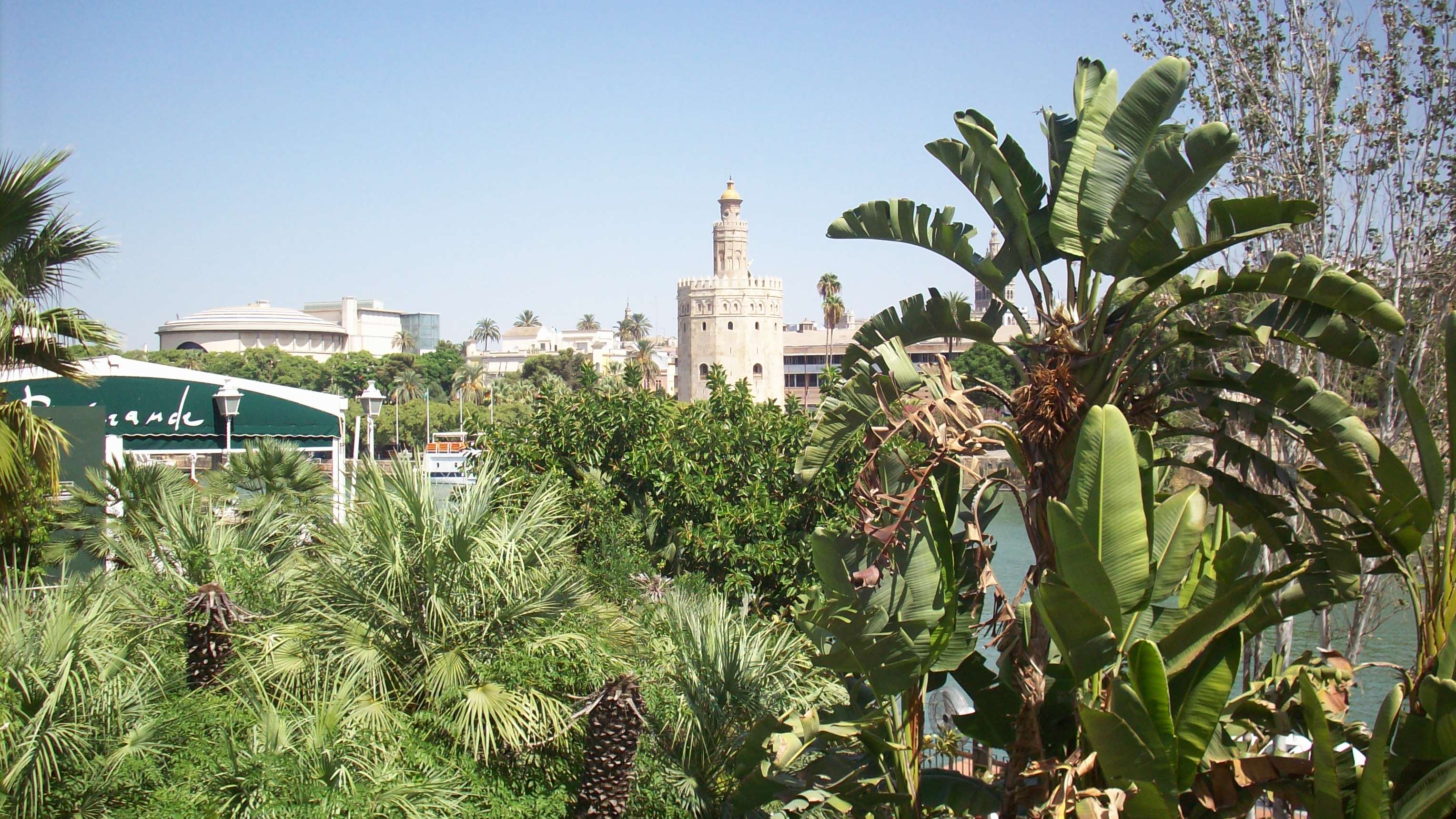 Sevilla
Sevilla, the largest city in the southern Andalusia region, is about an hour inland, and it's climate is comparable to that of Phoenix, AZ – hot, but dry.
The climate of the Canary Islands remains remarkably constant and very pleasant year-round. Temperatures average 18-24oC (64-75oF) throughout the year. The easternmost islands are semi-arid, while the westernmost islands receive more rainfall. The Canary Islands brags that it has the most ideal climate in the world, and if you like your weather warm and relatively dry, it would be hard to argue.
Cost of Living
Here's where most of Spain excels, in comparison with the rest of Western Europe. Only Portugal offers a cost of living that is comparable to Spain. Compared to France, Italy, Germany, the U.K. and Scandinavia, Spain is a bargain. You have to go to the poorer eastern European countries in order to find cost of living that are lower than Spain's.
Madrid and Barcelona are expensive, and may be prohibitive for many retirees for whom lower cost of living is a concern. Compared to the U.S. average cost of living, average costs are 15% higher in Madrid and 9% higher in Barcelona. Of course, if you're accustomed to living in one of the more expensive U.S. cities, cost of living in Madrid or Barcelona will seem comparable or perhaps slightly cheaper.
But when you leave these two large cities, prices drop considerably. The most noticeable price difference is the cost to rent or buy your home. (The cost of living information in this article comes primarily from numbeo.com, my favorite resource for comparing cost of living, and other quality-of-life data. I use Phoenix, AZ as the basis for comparison to the United States, since cost of living data for Phoenix lies closest to the midpoint for U.S. cities.)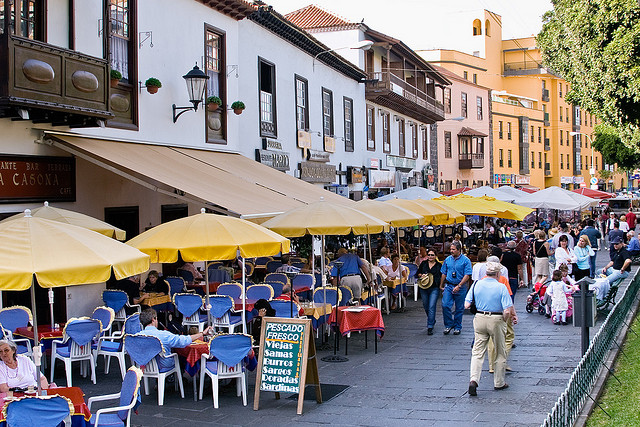 Puerto de la Cruz, Tenerife, Canary Islands
The average cost of living in Valencia is 97% of the U.S. average (Phoenix), Sevilla is 94%, and Malaga is 86%. The Canary Islands defy the general rule that prices on islands will always be higher; for whatever reason, costs there are 85% of the U.S. average.
In general, the costs of restaurant dining, soda, dairy and meat are slightly higher in Spain. Gasoline, cars, some leisure activities, clothes, and buying a home are considerably higher. Foods other than dairy and meat, beer, wine, local public transportation, and renting a home are usually lower. Rents are considerably higher in Barcelona and Madrid.
Throughout Spain, the cost of health care is two to three times lower than the U.S.
Taxes are somewhat higher; the federal tax rate ranges from 25% to 54%. A married couple with a combined annual income of €100,000 would pay around 33%, after deductions. If you live in Spain for at least half of the year, you are considered a Spanish resident for tax purposes, regardless of your visa or citizenship status.
Health Care
As with many modern countries with tax-supported, socialized health care, health care in Spain is considerably less expensive than in the U.S. In terms of quality, Spain's health care system is rated among the best in the world. It was rated 7th best according to the often-referenced World Health Organization's 1990 study (although that study is now 14 years old).
Free public health care is available only to those who have been employed in Spain, and have therefore paid into the system. Most expat retirees will need to join a private healthcare system with private health insurance. Fortunately, this is reasonably priced, and there is a wide variety of plans from which to choose.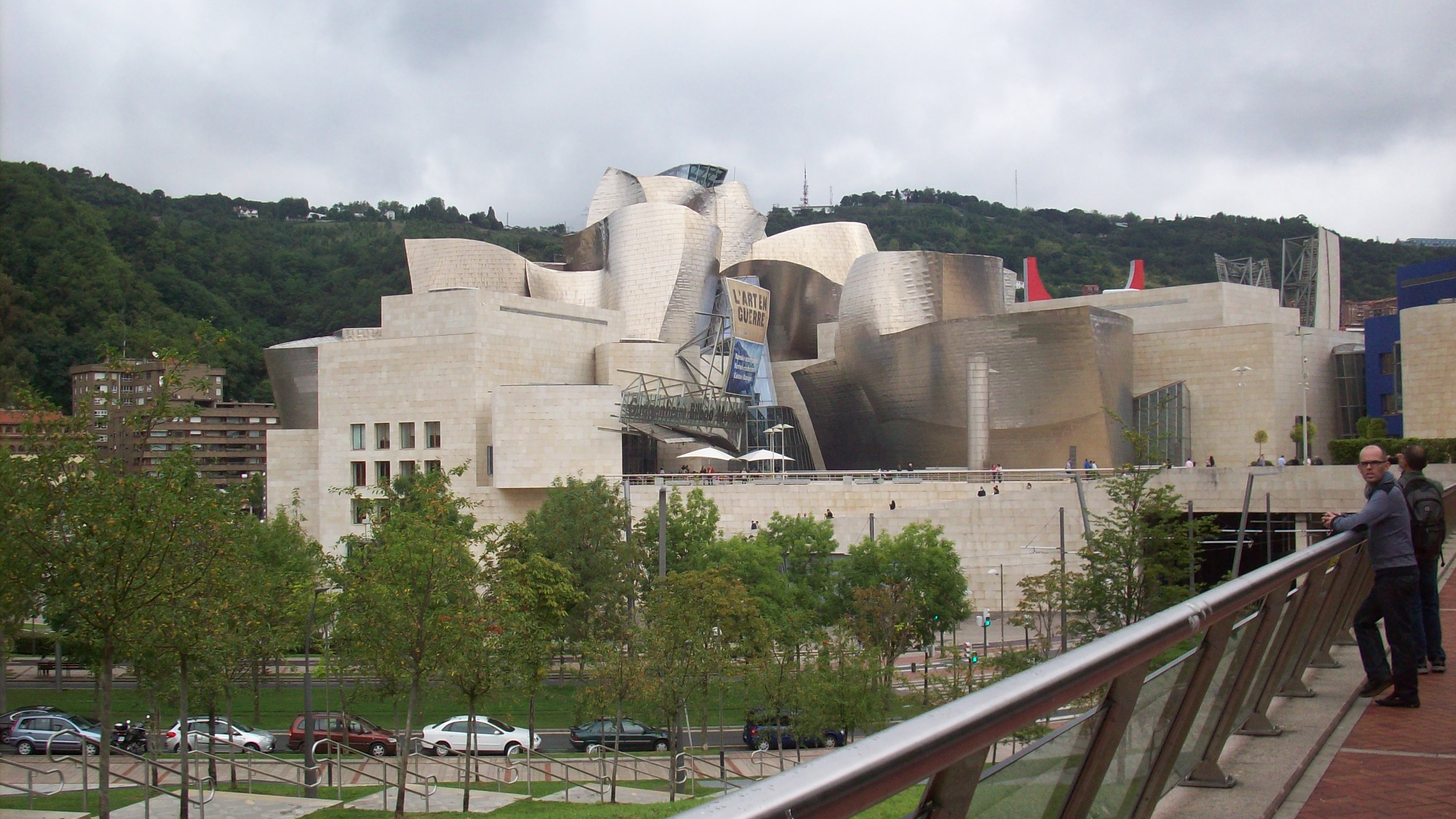 Guggenheim Museum in Bilbao
Quality of Living
In addition to the warm, sunny climate and the affordable cost of living, other factors contribute Spain's quality of life. While Barcelona and Madrid are certainly cultural hubs, other cities have plenty to offer too – especially Sevilla. There's the Picasso Museum in Malaga (his birthplace) and the Guggenheim in Bilbao. There are ancient castles to explore all over the country. And there are beautiful beaches up and down the Mediterranean coast.
Throughout Spain, people are relaxed and friendly. In Spain, the emphasis is on enjoying food and wine, relaxing, socializing, and just enjoying life. After all, this is the country that brought us paella, tapas, gazpacho, and sangria.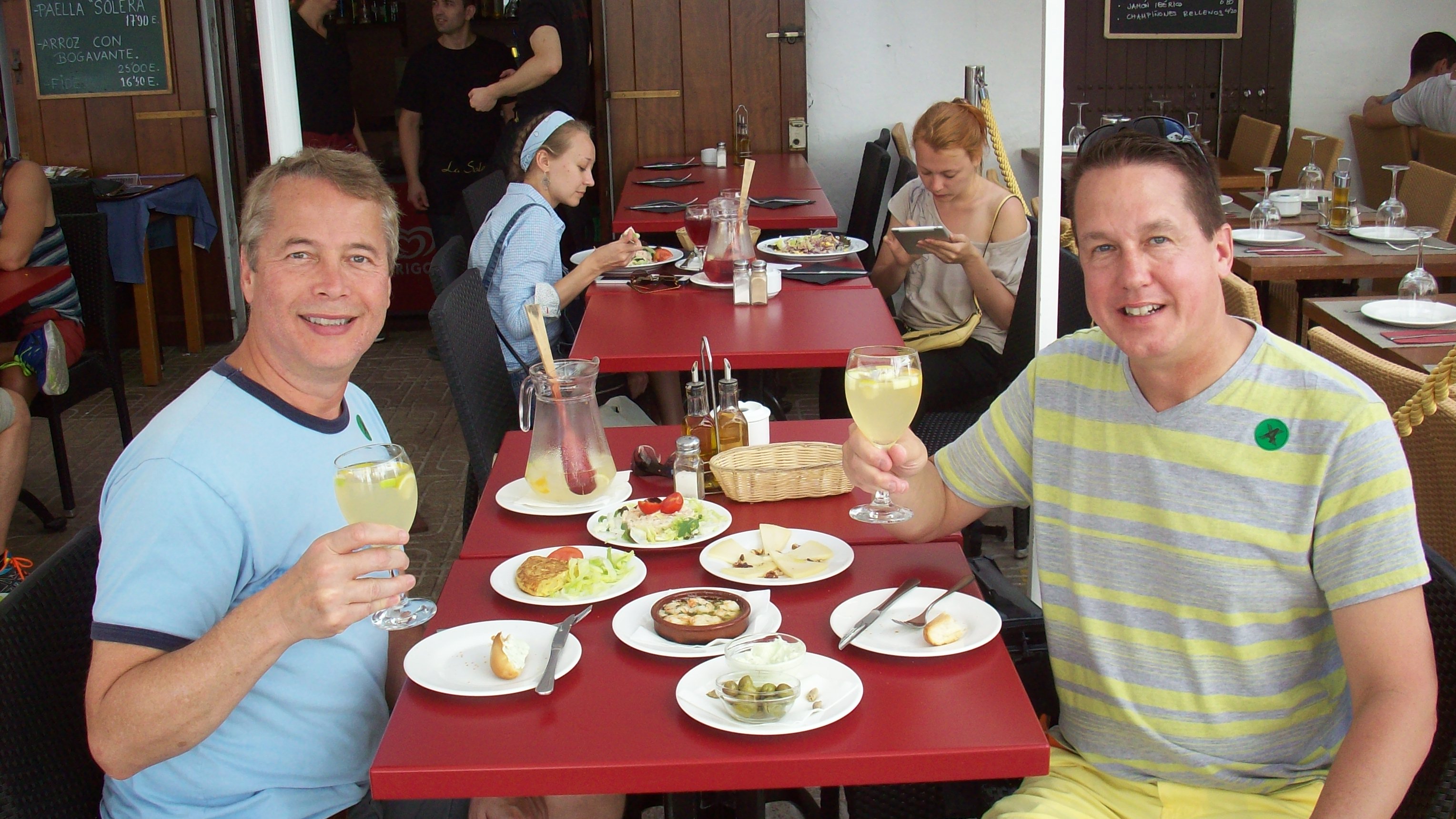 Dave and Jeff enjoying tapas and white sangria at a sidewalk café in Ibiza
LGBT Friendly
Spain is one of the most gay-friendly countries in the world. It was the third country to offer marriage equality (in 2005), and a recent Pew Research poll revealed that Spain has the lowest percentage of people who find homosexuality "morally unacceptable" (just 6%). In contrast, 55% find being gay "morally acceptable" (second highest) and 38% feel that it is not a moral issue.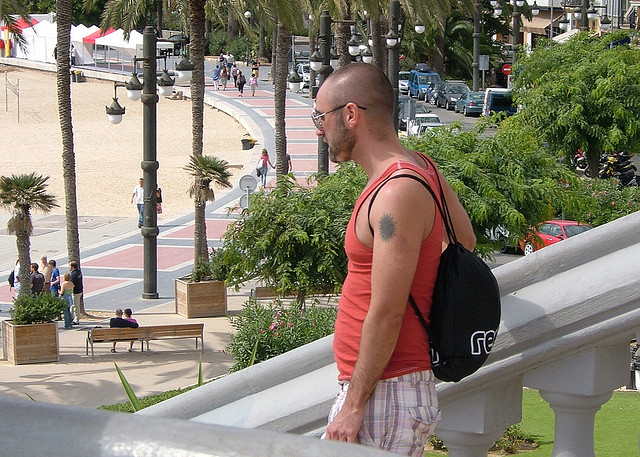 Sitges
Gay communities can be found in cities throughout the country. Sitges (south of Barcelona) and Torremolinos (south of Malaga) are very popular gay beach destinations, with numerous gay bars, restaurants and accommodations. And of course there's Ibiza, the party capital of Europe, with the world's largest disco. While Ibiza's huge dance and party scene isn't exclusively gay, gays are welcome and visible.
Maspalomas, on the southern tip of Gran Canaria, is another gay destination. The area offers six gay or gay/lesbian resorts, about two dozen gay bars and discos, and a gay beach in the Dunas de Maspalomas (sand dunes). This area seems to have the largest gay community in the Canary Islands.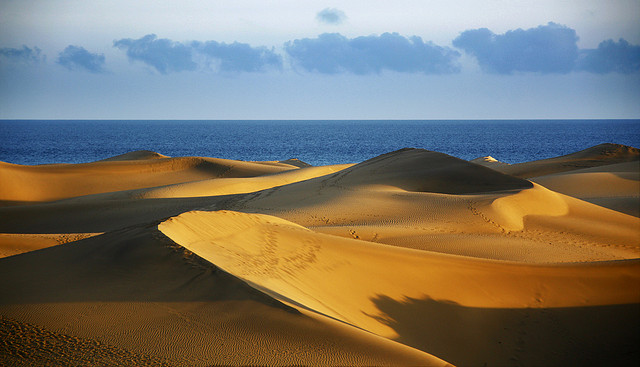 Dunas de Maspalomas, Gran Canaria
As I have written previously, vacation destinations don't necessarily make good places for permanent living. But knowing that these places exist in Spain gives you a good idea of the overall welcoming atmosphere, and it's nice to know that you have some good options for weekend trips.
The Canary Islands look fascinating; I definitely want to travel there to check them out. In addition to the nearly ideal weather and reasonable cost of living, there is an abundance of natural beauty and plenty to explore around the seven major islands. Each of the islands is different in terms of what it has to offer.
The main word of caution I would offer you regarding the Canaries is the same advice I would give you about living on any island: Is the island large enough for you? Does it offer enough in terms of what you will want to do with your life on a day-to-day basis? You don't want to become bored or feel trapped after living there after only a short time.
Real Estate
As I mentioned above, real estate in Madrid and Barcelona is comparatively expensive. In many areas along the Mediterranean coast, prices are depressed. During the 1990s and early 2000s, the real estate market was hot and many areas along the coast were overbuilt. When the world economic crisis hit in 2007, the real estate bubble popped. Developers went bankrupt and banks folded. Many condos are still available below cost, although the market is recovering and bargains may not last too much longer. Still, prices should remain reasonable and affordable for the foreseeable future.
Whenever you decide to move to a new country, I always advise renting there for six months to a year before you buy. This will allow you to experience the area as a resident, rather than a vacationer, and see whether or not you truly want to live there permanently. It also allows you to experience the area during different seasons and to thoroughly research the market and become familiar with local laws and practices.
Immigrating to Spain
If you are a citizen of another European Union nation, it should be easy to move to Spain and work there (if you choose to). For residents of non-EU countries, you'll need a visa.
For U.S. citizens, a "tourist visa" is simply your passport stamp upon entering the country. That entitles you to stay in Spain (and elsewhere in the EU) for up to ninety days. In theory, at the end of your 90-day stay you can depart the EU (not just Spain), and then return for another 90 days. That is obviously not a sustainable solution for the long term, but it will suffice while you're exploring Spain and trying it out as a place to live.
For a resident visa, the application process is tedious and bureaucratic, but doable. As long as you can prove that you have sufficient financial resources, no criminal record, and you purchase private health insurance coverage, you should be able to get your visa.
Before you start packing, you should research the current visa requirements and the process to obtain one. Transitionsabroad.com has good information about the types of visas that are available and how you go about getting them.
Resources
International Living
SpainExpat.com
Transitionsabroad.com
Moving to Spain
Gay Times Magazine's Gay Guide
GayIberia.com
Gay Info Spain
© 2014 Dave Hughes. All rights reserved.
Photo credits:
Puerto de la Cruz, Tenerife: Pedro Szekely. Some rights reserved.
Dunas de Maspalomas, Gran Canaria: McDave Hamburg. Some rights reserved.
Malaga: Pletro Zuco. Some rights reserved.
Sitges: Enric Archivell. Some rights reserved.
Guggenheim Museum in Bilbao, Sevilla, and Ibiza sidewalk café: Dave Hughes. All rights reserved.