If you're like many people, you probably don't think much about what your life will be like after you retire.
Maybe you don't like to think about getting old.
Forming a clearer picture of how you would like to live your life after you reach the point where you no longer need to work will help you make better plans, both financially and otherwise. It will also give you more to look forward to.
The questions in this slideshow will help you sort these things out.
~~~~~ continued below ~~~~~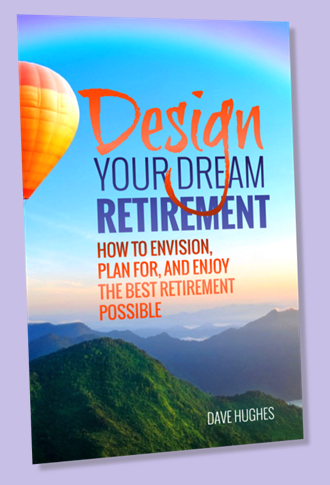 This topic is explored in greater depth in the book Design Your Dream Retirement. This book will show you how to visualize your retirement in an optimistic, possibility-filled light, and provide you with the knowledge and tools to help you create a plan for achieving your retirement dreams. You will learn how to fill your life with a balance of activities and pursuits to keep you happy, healthy, and fulfilled. Click here to learn more.
What other questions can you think of? Please share in the comments!
© 2015 Dave Hughes. All rights reserved.