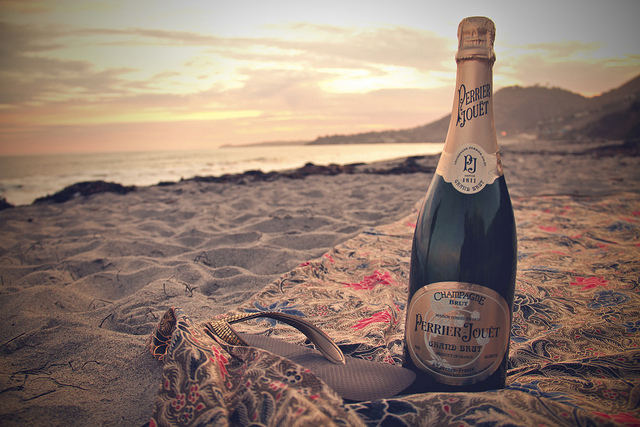 One week ago yesterday (December 31, 2013), I carried my last box of personal effects out of the building of the company I have worked for the past 17 ½ years.  I've been officially retired for one week now.  While I'm still in the early stages of creating my "new normal," I'm also taking the opportunity to reflect back on the past days, weeks, and months.
I'm a pack rat – I readily admit it. As I was cleaning out my lateral file cabinet, I found training manuals dating back to 1996 (when I joined the company).  Since I've spent part of my career developing and presenting training material (and it's one of the things I'm most passionate about), it's interesting to consider how much effort went into building all these crammed-full training manuals that were, I suspect, rarely if ever read after the class ended. I'm sure most people trashed theirs long ago, but I kept mine.
I found paper nostalgia from the late 90s, particularly several folders full of meeting minutes and other documents from our LGBT employee group, which I was heavily involved in.
I found an org chart from 1999, filled with names of people I used to work with, many of whom are no longer with the company.
My computer hard drive was the same way, but worse. 
At least with paper, you can glance at something and determine whether or not to keep it.  With online documents, you have to open them up to see what's inside.
The vast majority of them outlived their usefulness long ago, but I wanted to make sure that anything that needed to be passed on to any of my colleagues was passed on.
There were some photos that I wanted to keep, videos (mostly of past Toastmasters speeches), and documents with wisdom or inspiration that appealed to me at the time.  When in doubt, I kept them.  In the coming months I'll go through them again.
Then there were the award plaques and trophies – mementos of the highlights of my career.  Some were for work-specific projects, others for diversity-related accomplishments, teaching awards, and Toastmasters acknowledgements.  I truly don't know whether I will value these in the future or not, so I kept them.
After one week, I haven't unpacked the boxes yet.  I suppose that a good indicator of their lasting value to me will be if/when I decide to go through the boxes, and what I choose to do with these items.
As I waded through all this stuff, my career literally flashed before my eyes. 
For a moment here and there, I questioned whether I was doing the right thing by leaving.
Of course, it's the good times and the noteworthy accomplishments and the nice people I remember.  The factory crises, the 2 AM pages, the performance management situations, the boring meetings, the pressure of competing deadlines – all of these are things I purged from my memory.
It's just like how we remember the parties and the friends we had in college, and forget the late-night study marathons and the stress of our mid-term and final exams.
The weirdest feelings were those I had as I walked through the hallways to the cafeteria or through the other buildings – journeys I had taken countless times over the past 17 years.  I knew that I was walking through those halls – my home away from home – for the last time as a full-time employee.
It's kind of like moving out of a house you have lived in for many years, especially when you're moving to another part of the country, or the move is precipitated by the ending of a relationship.
You feel as though you're leaving a piece of you behind.
I felt the same way after my mother died and I returned to my childhood home to dispose of all of her remaining property, and then closed the door for the last time.
On the morning of my last day, I walked through some of the other buildings of my company that I visited for training classes or occasional meetings.  I had a few things to drop off at various people's desks, and I wanted to see the places one last time.  Since it was December 31, the buildings were mostly empty of people.  It was sort of a final good-bye to no one in particular.
Scheduling my last day for December 31 made my departure a little odd, because there weren't many people around to say "goodbye" to.  I had a nice retirement lunch given for me on December 16, and that was sort of the "official" goodbye, even though I would continue to see some of the people over the next few days.
Ultimately, I took comfort in the fact that all things are impermanent, and all things come to an end sooner or later.  Change is good, if we view it that way. 
I am immeasurably richer for the knowledge and experiences I have had throughout my career.  There will be many wonderful people and experiences in my future, and this passage is paving the way for them.  I'm sure I'll remain in contact with some people via Facebook or LinkedIn, and perhaps even with this blog.
For the next few days (New Year's Day and the following Thursday and Friday), things didn't really seem different for me.  After all, these could just have just been a couple additional vacation days taken around the holidays.  But Monday of this week, it really started to set it.
For me, the weird, almost surreal, days were the days before I left.  The days since have felt more comfortable. 
On Friday, I had lunch with a work colleague.  As I drove up to the office to pick him up, I noticed that I was already feeling a bit of detachment, like I didn't work there anymore.  It was okay.

©2014 Dave Hughes.  All rights reserved.
Photo credit: Graham