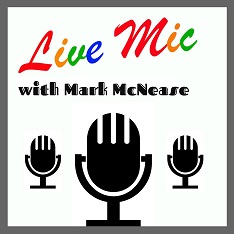 I'm thrilled to return to "Live Mic with Mark McNease" for another fun podcast.
This week Mark (editor and publisher of lgbtSr.org) and I discuss one of my recent columns that Mark found particularly resonant as he approaches his own renaissance: To Achieve Your Ideal Retirement, Are You Willing to Change?
We also talk about my upcoming plans for RetireFabulously.com, including launching my own podcast and my first book!  (Spoiler alert:  I mention how you can get it for free!)
Enjoy and share!