As you envision and plan what your retirement is going to be like, no doubt you have searched for all kinds of information on the internet. There's a lot out there – so much, in fact, that it easily gets mind-boggling. It's hard to keep track of it all.
During the two and a half years that I've been writing for Retire Fabulously! (has it really been that long?), I have developed quite a bookmark list.
While most of these websites have some merit, I have identified the "cream of the crop" – those websites that contain the most valuable, reliable, and comprehensive information that I refer to time and time again.
I have collected the best of the retirement lifestyle planning resources on the internet and combined them all into one definitive document, and I would like to share them with you.
I'm pleased to announce the release of my new guide, The Ultimate Retirement Resource Guide.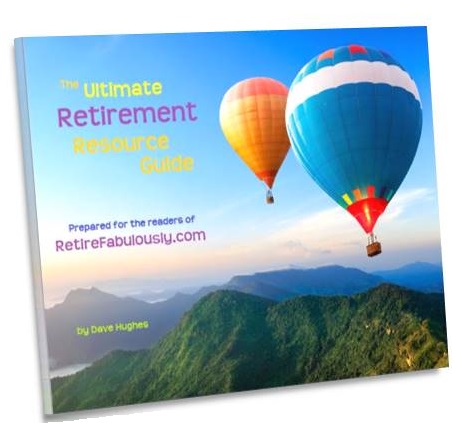 I'm really happy with it. I think it truly represents the best of the internet when it comes to retirement planning resources.
Here are just some of the great resources you'll find in the guide:
Information about every city in the U.S. and Canada and many cities around the globe, such as cost of living, safety, climate, economy, government, and more
Information about traveling and relocating overseas
Resources for discovering a meaningful life and lifelong learning
The best retirement lifestyle books
A special section for LGBT resources
I'm confident that you'll find The Ultimate Retirement Resource Guide to be incredibly useful. If you do, please tell your friends to visit RetireFabulously.com and subscribe, so that they can benefit from the guide, too.
To get your free copy, just enter your name and email address below. You'll also receive a notification every time I add a new article to this website.
If you're already a subscriber, check your email inbox for a link to download the guide.
© 2015 Dave Hughes.  All rights reserved.