Today, I am launching a new series of podcast interviews, in which I chat with people who are reinventing themselves and living happy, fulfilling, and interesting lives during retirement.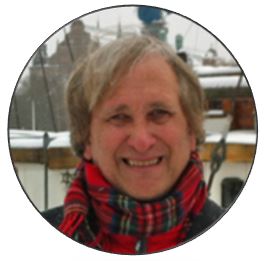 My first guest is Russ Smith.
Russ shares his experiences with living for extended periods of time in Europe, which will be of particular interest to people who are considering retiring in Europe or going there for extended travel.
Russ also teaches lifelong learning courses, and we discuss the pros and cons of living in an age-restricted community in Arizona.
Click here to listen!  (25:00)
Did you enjoy the podcast? Please let me know what topics you would like to hear in future podcasts in the comments below.
If you or someone you know has an interesting story to share and would like to be interviewed in an upcoming podcast, please visit this page to learn more and contact me.
---
© 2016 Dave Hughes. All rights reserved.
Theme music: "Funky Element" by www.bensound.com. Used under Creative Commons license.