Welcome to this week's "Lifestyles of the Happily Retired" podcast! In this series, I chat with people who are reinventing themselves and living happy, fulfilling, and interesting lives during retirement.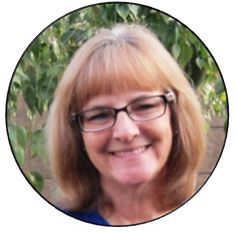 This week's guest is Christine Starr.
Christine is following the "second career" path after leaving her corporate job in 2013. She and her husband bought an RV last year so that they can devote part of each year to traveling to visit children and grandchildren as well as seeing the sights in the U.S.A.
Christine is a role model for envisioning what she wanted to do several years before retiring and taking steps to achieve her goals prior to retiring from her corporate career. She also shares some good habits for budgeting and saving, both before and after retiring.
Click here to listen!  (15:25)
Did you enjoy the podcast? Please let me know what topics you would like to hear in future podcasts in the comments below.
If you or someone you know has an interesting story to share and would like to be interviewed in an upcoming podcast, please visit this page to learn more and contact me.
---
© 2016 Dave Hughes. All rights reserved.
Theme music: "Funky Element" by www.bensound.com. Used under Creative Commons license.
Photo credit (title graphic): El Coleccionista de Instantes. Some rights reserved.