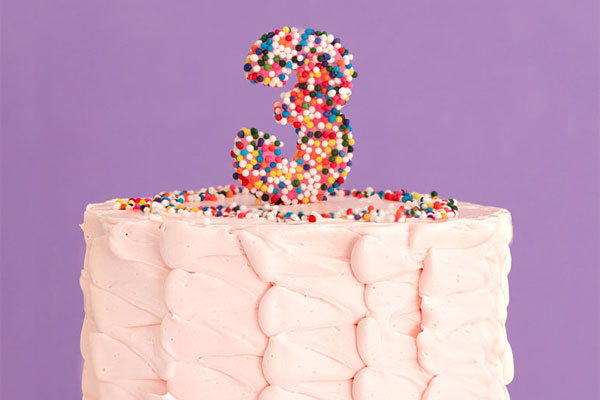 Today is the third birthday of this website!
I started writing it while I was still working and contemplating taking an early retirement package which would have me exiting the workforce 3 1/2 years sooner than planned. Obviously, I took it.
It has been a fabulous journey (both writing the articles on this website and my retirement), but I'm not going to spend much time looking back. I'm looking forward! More on what's to come in a moment.
Where have I been for the past three months?
Long-time readers of Retire Fabulously! have probably noticed that I haven't posted anything new for almost three months. There are a couple of reasons for this.
In addition to writing articles for this website, I am a wedding officiant and a jazz trombonist. During April, May, and June I officiated 24 weddings, and I played in seven performances for the four ensembles I am a member of, along with all the rehearsals leading up to those gigs.
As you can see, I've been pretty busy. I'm definitely enjoying my retirement!
Honestly, I suddenly acquired a case of burn-out with regard to writing for this website. I had been keeping up a schedule of writing a new article every week, and often they required a significant amount of research, as well as time to edit and refine the article before I published it. I needed a break.
But I'm back now, with renewed energy to pick up where I left off! My latest article is here.
What's new?
Starting now, I am making a few changes to how I add new content to this website.
First, I realized that many of my best posts have now become buried. Very few visitors to this website are going to spend much time browsing through old posts to find information that will benefit them.
To solve this problem, I am working on a few "cornerstone content" pages. These will be a few (maybe five or six) pages, each devoted to one of the broad subject areas this website covers. I will put summary/overview information on these pages, along with links to the various articles that explore each of those key points further.
This will organize and catalog all of my posts in a manner that will allow anyone who is looking for that information to be able to find it quickly.
I will be rolling out these pages within the next few weeks.
Second, I am going to approach the Blog section of this website more like a real blog. So, rather than only posting new articles to the blog, I will also be posting a wider variety of writing. That may take the form of commentary on current retirement lifestyle-related issues, interesting information I come across, as well as sharing a little more about my journey through retirement.
I hope you like the new approach! I welcome your comments (below).
I will continue to send email newsletters out to subscribers once a week. I don't want to bombard your inbox with a notice for each new post.
There is more on the Retire Fabulously! Facebook Page!
I spend a lot of time keeping up with articles about retirement lifestyles. I have recently started sharing especially noteworthy articles from other sources on the Retire Fabulously! Facebook page.
If you haven't liked the Facebook page, take a moment to do so now. Most of these articles from other sources will be posted to the Facebook page, but not included here on this website. This website is primarily for original content.
© 2016 Dave Hughes. All rights reserved.