5 Engaging Post-Retirement Careers for the Active Retiree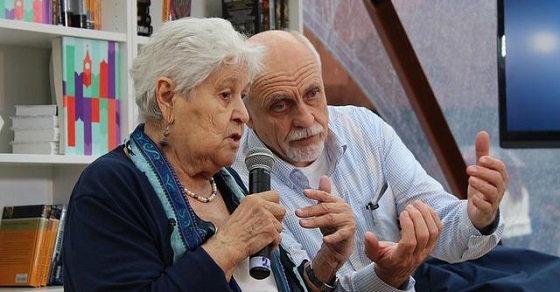 Guest post by Jim Vogel, ElderAction.org
Having a post-retirement career is not an idea that crosses the minds of many retirees. Retirement is supposed to be the end of working and the beginning of freedom.
However, many seniors find that retirement does not suit them. The risk of social isolation and depression increase after retiring due to the lack of activities and diminished social network. Some seniors simply find retirement dull.
If you want a job that allows you to fully enjoy retirement while still keeping engaged and active, here are a few jobs that might be the perfect fit.
Real Estate Agent
Most seniors have purchased at lease one home during their lifetime. This life experience is invaluable to the real estate community, making real estate a very viable option when looking for your new post-retirement career.
Real estate agents get to control their own schedules, which is an ideal benefit for retirees who are busy enjoying life. Meeting new clients is a perfect way to avoid social isolation and the resulting depression while bringing in a little extra cash.
Tour Guide
Tour guiding is an easy job that brings you in contact with people and allows you to teach guests about a subject you care about. If there is a museum or other attraction you enjoy, try sending in an application. Guiding a few tours each week will connect you with people, bring in extra money, and give you something fun to do.
Rental Car Driver or Cleaner
Seniors have been driving long enough to have valuable experience on the road. Some large rental companies need help transferring cars from one branch to another, driving cars to get oil changes, or simply driving cleaned, prepared cars around the rental lot. You can even apply for a car cleaning job where you'll help turn around recently-rented vehicles for the next customer.
Community Teacher
Community education programs offer a wide variety of subjects you could teach. Did you have a career in finance? Teach an introductory course on financial literacy. Are you a master knitter? Offer knitting classes at your local craft store or community center. This can be a fun way to pass on what you know while earning a little money and meeting new people.
Doggy Daycare
As people become busier and busier, the need for pet care services is skyrocketing. If you have space in your home, you may want to consider opening a doggy daycare  service for the people in your neighborhood.
There is no better way to stay young than playing with dogs every day. If your home is a little on the smaller side, keep in mind that there is a growing market for small breed-specific pet care. The average toy-sized dog runs the risk of getting trampled at a traditional daycare, leaving pet parents at a loss for safe, fun, small breed care.
—–
There are infinite opportunities for retirees to keep busy. These are just a few fun, engaging options that might make a good post-retirement career, but the sky is truly the limit for your golden years. Inquire if your favorite shop is hiring or find a volunteer cause you care about. You will be able to enjoy your retirement more if you love what you're doing.
[Also see 12 Flexible and Fun Ways You Can Work During Retirement]

---
Jim Vogel and his wife created ElderAction.org after they began caring for their ailing parents. With the site, he hopes to spread awareness about senior health and wellness and to provide valuable resources for caregivers on other senior-related topics. When he isn't working on the site, Jim enjoys fishing and reading, in addition to spending time with his family.
Photo credit: klimkin