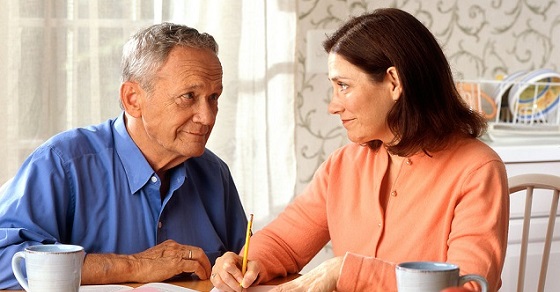 Guest post by Ryan Beardsley
As our parents get older, we often find ourselves in the ultimate role reversal. Instead of relying on them for advice and moral support, we're the ones providing guidance.
This is especially true when your parents are moving to a retirement community. The process of helping your parents move can be extremely stressful. However, it doesn't have to be this way.
Phyllis Ashcraft, a senior transition specialist and owner of Solutions for Transition, says that moving is hard at any age, but even more so for an aging parent. "When you are young," she says, "a move is generally a touchstone of moving forward in your life, a looking forward to what's to come.
"When you are older," she adds, "a move can be more emotional, especially if it is away from friends. The emotional aspect can be much more difficult than the physical move itself."
Moving to A New State
When your parents are moving to a retirement community in another state, the emotional stakes are even higher. Adult children can reassure their parents that they are not alone when it comes to living in a new state, such as Florida. According to a Pew Research Center analysis of the Census Bureau's 2014 population estimates, Florida — which has long attracted snowbirds and retirees — is one of the nation's "grayest" states. Overall, 19.1% of the Sunshine State's population in 2015 was 65 and older, the highest percentage in the nation.
The main reasons why so many seniors move to retirement communities in Florida include lower cost of living, fewer taxes and warm climate.
Whether your parents are moving to Florida or a different part of the country, it can be a nerve wracking endeavor. Remind your parents of why they have opted to make the move. It will help them realize that they are making the right decision at this time in their lives.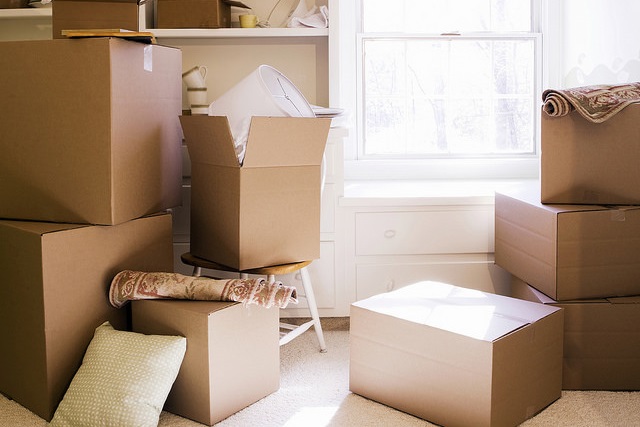 Preparation Leads to Relaxation
You can help prepare your parents for the move, both physically and emotionally. The thought of consolidating a lifelong accumulation of "stuff" can be overwhelming, as can be the fear of the unknown.
If your parents are moving to a retirement community in a different state, you may be able to make the move simpler and less stressful by hiring a relocation company which specializes in moving seniors, helping them sell their homes and downsize their possessions.
Your next goal will be to make your parents' new community truly feel like home. Ashcraft offers some practical tips on how to help ease your parents' transition:
Take detailed pictures inside and outside their home that they can later look at and reminisce about.
Use those photos to re-create the position of everything in their new home, from how clothes are hung in the closet to where prescriptions are placed in the medicine cabinet and where magnets hold which items on the refrigerator.
Prior to the move, purchase a subscription (or at least a few copies) of the local newspaper in the area where they will be moving. This will give them a feel for the new location.
Make "We've Moved!" postcards for them to send to friends and family so that they will continue to get mail and remain connected. Don't forget the stamps!
Set up a Skype account for them so they can chat online with those they left behind. Be sure to show them how to use the online video conferencing tool.

Don't Just Retire, Join a Community
Don't hesitate to help your parents in choosing the retirement community itself. As Ashcraft notes, this move may very well be your parents' last one. So it is a decision not to be taken lightly.
This part of the moving process can be an exciting one. Retirement communities offer a wide variety of amenities. For a retiree, it's like being a kid in a candy store.
While your parents revel in the multitude of new opportunities and amenities available to them, you should be mindful of the different contract types offered by retirement communities. Prior to making a final decision, make sure you understand what services are included and what involves an additional cost. For example, in a fee-for-service community your parents' rates may increase if health care is ever needed, while in a life care community you pre-pay any future health care and your rates remain the same. Get the facts before your parents get cozy in their new home.
Ask your parents what they see themselves doing in their free time. Do they want an active or laid-back lifestyle? Does your father like to golf or fish? Does your mother enjoy playing cards, exercising or shopping? Do your parents like the beach, going to cultural events or volunteering in the community? Do they want to bring a pet? If so, find out in advance if pets are allowed.
If your parents aren't tech savvy, do an online search together with them. Many retirement communities offer virtual tours that will give your parents a taste of what life is like there.
Once your parents have narrowed down their choices, why not accompany them to check out the facilities? You can make a family vacation out of it. You can visit Florida's beaches, explore the Carolinas or visit historic Philadelphia in addition to touring potential communities.
Just as you have always sought your parents' approval, they will now appreciate your validation of their decision. By being there for them throughout the decision-making process, you will help make their transition as seamless as possible.

---
Ryan Beardsley is the Director of Digital Marketing for Acts Retirement-Life Communities, one of the nation's largest not-for-profit continuing care retirement community organizations. Acts Retirement-Life Communities has 21 retirement communities in 8 states. The communities offer a range of apartments, villas, and cottages that are a perfect fit for both your budget and your lifestyle. Acts Communities offer a variety of fitness activities and classes like art and book clubs.
---
Photo credits:
Man and woman at table: Rhoda Baer.
Moving boxes: Nicolas Huk. Some rights reserved.
Women at cocktail party: Mandi Kjellstrom. Some rights reserved.
Woman painting: Serge Costa. Some rights reserved.