Dave is named one of Next Avenue's 2017 Top 50 Influencers in Aging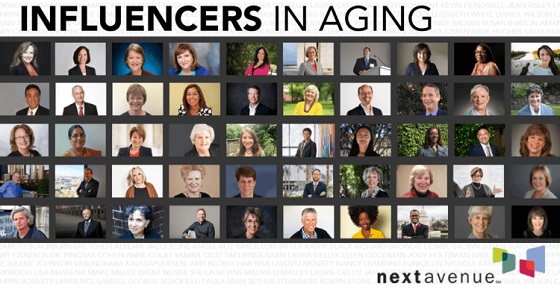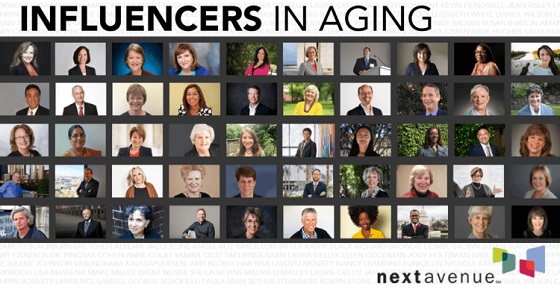 I am honored and humbled (and thrilled!) to be named to Next Avenue's annual list of 50 Top Influencers in Aging.
I have great respect and admiration for Next Avenue. In just five years, they have become one of the top sources for retirement-related information in the world. I read their articles regularly.
Next Avenue, public media's first and only digital publication dedicated to covering issues for older Americans, has named its 2017 Influencers in Aging. The list recognizes 50 advocates, researchers, thought leaders, innovators, writers and experts at the forefront of changing how we age and think about aging.
"Next Avenue is proud to honor these 50 people who are transforming aging in a time when this work is especially crucial," said Next Avenue Editorial & Content Director Shayla Stern. "More than 100 million Americans are over age 50 now, and as life expectancy increases, it is imperative that policies, housing, science, technology and culture all evolve to better serve our population. These honorees on our list of Influencers in Aging are on the leading edge of this revolution."
See who else made the list at http://www.nextavenue.org/showcase/meet-next-avenue-influencers-in-aging-2017