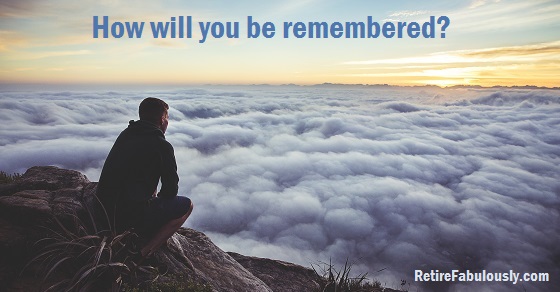 Do you ever wonder how you'll be remembered after you die?
At your memorial service and for years to come, what will others remember most about your life?
What do you want people to remember about you and your life?
Of course, you'll be gone, so it may not matter that much to you.  But if you're like most of us, you hope that you made some difference on this earth with your life.
Most of us will not make a major, life-changing difference like discovering a cure for cancer or ending world hunger or negotiating the political break-through that leads to world peace.  But you will inevitably have an impact on many of the lives you touch.  And many of those people will want to remember you.  And while the best memories will live on in their hearts, it's nice to leave some tangible mementos as well.