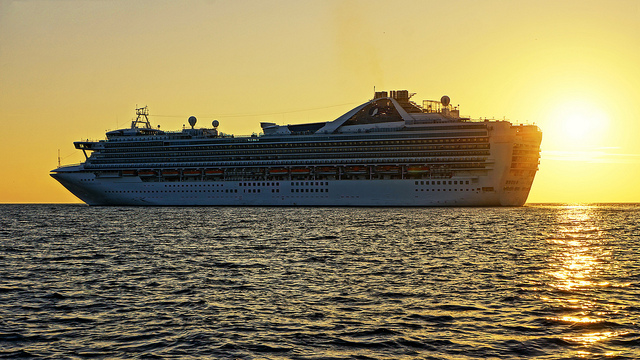 A lot of people, both retirees and those who are still working, enjoy vacationing on cruise ships.  I have taken ten cruises that have carried me to Europe (four times), the southern Caribbean, Alaska, Hawaii, Tahiti, South America, and New Zealand/Australia.  I have enjoyed them all immensely, especially the last three.
Recently, I saw a meme on Facebook about a woman who eschewed living in a retirement home in favor of living permanently on a cruise ship.  When asked by the unidentified author, she claimed that living on the cruise ship was cheaper than living in a nursing home.  The author went on to enumerate ten benefits to retirement on a cruise ship.
Of course, this meme had me scurrying to Snopes.com, where I expected to find this urban legend thoroughly exposed and debunked.  In fact, some of the claims made in this story are inaccurate or entirely false.  But I was surprised to learn that there really are people who live almost full-time on cruise ships for years at a time (and I'm talking about paying customers, not the ship's crew).
Just think - you could travel the world, meet new people, and never have to cook or clean!  Could this be retirement utopia for you?
Could living on a cruise ship really be less expensive than other options?
Do people really do this?
...continue reading "Smooth Sailing Through Retirement: Could Living on a Cruise Ship Be Your Utopia?"