Welcome to Retire Fabulously!
This website will show you how to envision, plan for, and enjoy the best retirement possible.
Here are just a few of the things you will discover here:
How to live a balanced life that will keep you happy, healthy, and fulfilled
What factors are most important when choosing where you will live
How to gain clarity on the lifestyle you wish to live - and what it will cost
What you can do during your working years to prepare for a successful retirement (besides just saving money)
How to align your retirement dreams and visions with your spouse
How to anticipate and prepare for all the changes that will take place when you transition from work to leisure
How to envision your retirement in a positive, possibility-filled way
This website will broaden your horizons and help you live a better life.
Take a look around. And before you go, join the Retire Fabulously community! Sign up to receive a notification every time a new article is posted to this website. You'll receive about one email a week, and you can unsubscribe at any time if you no longer wish to receive them.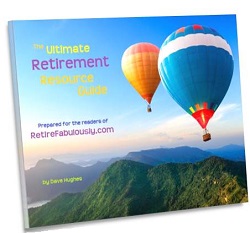 Just enter your name and email address just below the title banner (above) or in the footer (below). As a bonus, I'll send you a free copy of The Ultimate Retirement Resource Guide, a one-stop shop for the best internet resources for retirement lifestyle planning.
Let me tell you a little bit more about what you can expect to gain from this web site and why I am so committed to building the site and adding more content and resources.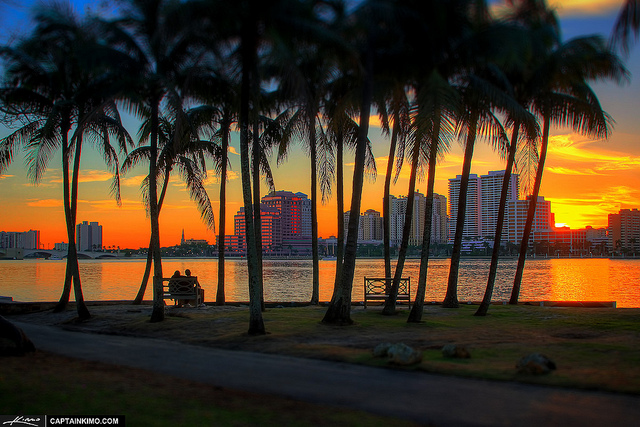 Photo credit: Kim Seng
I'm convinced that for many people, their retirement years end up being a lot like the preconceived notions of retirement that they held during their working years.
If you look forward to your retirement years as being vibrant, fulfilling, and happy – they will be. 
If you think retirement will be dull, boring, and beset with declining health – it probably will be.
Sadly, many people don't think about their retirement at all, so when the time comes they are unprepared for the psychological adjustments and the choices they need to make.  Most Americans are not saving enough for retirement either, probably because they don't have any goals to provide the incentive for them to do so.  It's easy to get caught up in daily life, both mentally and financially, so it's easy to put off thinking about retirement until the future, if at all.  And I suspect that many people don't want to think about growing older, as if not thinking about it will somehow make it not happen.
I firmly believe that what we envision and plan for plays a large role in what we will actually experience.
This applies to everything in life, not just retirement.  I believe that what some people refer to as your "golden years" can, indeed, be golden.
I also believe that it's never too early to devote thought to what you want your retirement to be like.
This is what I hope to achieve with this blog.
My goal is to help you envision, plan for, and ultimate achieve the best retirement possible. 
Most retirement resources are focused on financial planning.  There's no question that saving and financial planning are essential to a happy retirement.  But there are far fewer resources devoted to envisioning a happy retirement, or how to deal with the changes in your life that take place when you quit working, or to help you anticipate choices you will make, such as where to live.  That's what this blog is for.
There are even fewer resources that deal with these topics from the perspective of the gay and lesbian community.  While many of the retirement planning issues we face are common to all of us, gay and lesbian retirees face some unique considerations when it comes to legal and social issues, health care, and living in an LGBT-supportive environment.
Everyone is welcome here.  Most content on this blog will be useful to everyone, but some content will focus on the unique needs of gays and lesbians.  If you're straight, this blog will serve as a wonderful opportunity to broaden your horizons a bit, and build bridges of support and understanding for all of us.
Join my email list to receive notifications of new articles.  (You can do that at the top of the page or just below.)  Don't worry, I won't share your email address with anyone else.  I hate spam as much as you do.
If you're on Facebook, you can find my "Retire Fabulously" page and like that.  If you like what you see so far, please tell your friends about this blog.
I want to hear from you!  Feel free to contact me any time (dave@retirefabulously.com), or leave a comment here.  In response to this post, I would like to know what interests you about envisioning your happy retirement, and what information you would like to see in future posts.
Welcome!  I look forward to having you join me on this fun journey towards a fabulous retirement!
© 2016 Dave Hughes.  All rights reserved.
Related articles