Hello!
Thank you for visiting this webpage to learn more about being interviewed for my podcast series, "Lifestyles of the Happily Retired," that I launched in early 2016.
Currently, I am not producing episodes of this podcast. However, I may resume in the future. You can still contact me (below) to let me know you are interested, and I'll keep you in mind.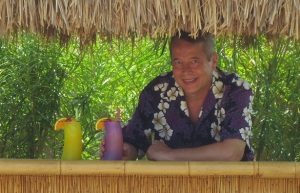 First, allow me to introduce myself. I'm Dave Hughes, and I run this website, Retire Fabulously!, which helps people with retirement lifestyle planning. I cover all the non-financial aspects of retirement, such as
creating a happy, balanced, and fulfilling life,
making the transition from work to leisure,
identifying the best place to live (if you're thinking about moving),
and much more.
My goal is to help you envision, plan for, and enjoy the best retirement possible.
To this end, I would like to start sharing more stories about real people (like you!) who are living happy, fulfilling lives during retirement. These stories will be inspirational to many people who are still trying to figure out what they want to do after they retire, and how they can go about achieving their dreams.
I'm looking for people who have reinvented themselves following their full-time working careers, and are following their passions and living happy, fulfilled lives. In other words, people who are "living the dream" – in whatever form that may take.
Here are just a few examples:
Following a creative or artistic pursuit, such as writing, art, music, photography, acting, making crafts, woodworking, etc.
Starting a new business that's different from what you did during your working career
Starting a non-profit organization or anything that contributes value to others
Traveling extensively and/or traveling to exciting, adventurous places
Moving to a place you've always wanted to live, especially if it is in a foreign country
Anything that makes for an interesting story will almost certainly be useful and inspirational to others.
If this describes you, then I would be grateful for the opportunity to chat with you for 15-20 minutes using Skype (preferably) or by phone (in the U.S.) at a time that is convenient for you. Our conversation will probably be used as an episode for a series of interviews I will be releasing as podcasts throughout 2016. (Podcasts are audio recordings that people can download and listen to using their computers, smartphones, or MP3 players.)
Elements of our conversation may also be used in a book I am planning to publish in late 2016 or early 2017. If you would prefer not to have your real name used (first name only), I can use a pseudonym instead.
I am not able to offer monetary compensation for this interview, but I will send you a free copy of the book after it is published.
More important, you will get the satisfaction of knowing that you have inspired and helped others create happier retirements for themselves.
Sound good? Excellent! Please contact me using the short form below.
Your contact information will be used for no other purpose, whatsoever. You will not be added to any email lists.
That said, I invite you to look around this website. If you like what you see, you may subscribe to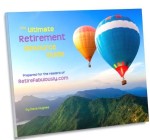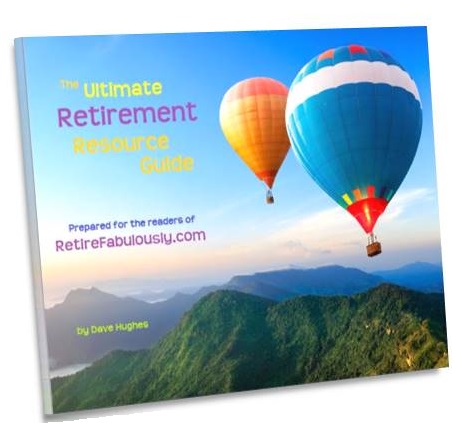 receive a notification whenever I publish a new article or release podcast episodes in this series. You will also receive The Ultimate Retirement Resource Guide, which contains the best resources on the internet for retirement lifestyle planning. You can sign up for notifications using the box on the right sidebar or at the bottom of every page.
Thanks! I look forward to hearing from you!
Dave Hughes
---
Yes! I would like to be interviewed!