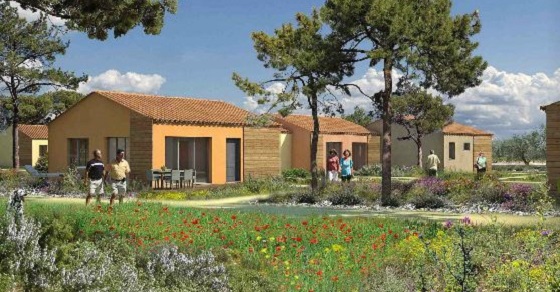 [Editor's Note: An updated version of this article appears here.]
You are probably aware that the baby boomer generation (those born between 1946 and 1964) is now reaching the ages of 50-68, which means that we're entering an era in which a lot of people are and will be retiring. According to Serena Worthington of the nonprofit Services & Advocacy for GLBT Elders (SAGE), there are currently between 1.75 million and 4 million gays and lesbians over age 65. By 2030 that number is expected to nearly double.
Given these statistics, it seems reasonable to assume that there could be a boom in the need for LGBT retirement community options. Over the past ten years, many projects have started, but most never made it out of the planning stages. The recession and real estate bust that occurred in the late 2000s scuttled some projects. But the question still remains: how big is the need for LGBT-focused retirement communities, now and in the future?
When I polled readers of this website in August, 2013, 30% of the respondents said they would seriously consider living in an LGBT retirement community, and 50% said they might consider it if the community was located in the area they were planning to move to anyway.
Before we continue, it's important to distinguish between retirement homes and retirement communities. For the purposes of discussion in this article, a retirement home is a facility in which seniors require some level of assistance, from assisted living to full nursing home care. In these homes, residents live in rooms or small suites. Conversely, retirement communities are those in which the residents maintain their own residence – either a detached home, mobile home, condo, or apartment. In the former, residents require some level of medical care or basic living support; in the latter, residents can live independently or with minimal assistance.
The need for LGBT retirement homes, or at least LGBT-friendly retirement homes, seems clear. For years, LGBT retirees have suffered inhumane indignities during their final stages of life. For example, same-sex partners have been denied the opportunity to share the same room; staff members who personally object to homosexuality have treated LGBT elders insensitively; finances and benefits normally given to heterosexual partners have been withheld from surviving same-sex partners; and the loneliness and isolation that accompany aging is often compounded by discrimination. Many seniors have had to go back into the closet when they entered the senior care system. While the situation has improved in recent years, far too many areas of the country are still backward and intolerant in this regard.
To me, the need for LGBT retirement communities (for independent and active retirees) is less compelling. In fact, I question the desirability of living in retirement communities in general (straight or LGBT). Perhaps that is internalized ageism, but I don't think so. I want to stay in the mainstream of life. I'm involved in a number of organizations, such as musical groups and Toastmasters clubs, in which people of all ages participate. These organizations offer me the opportunity to be exposed to current culture and remain engaged in the greater flow of life. I get revitalized by being around younger people. To many of them, my advanced age is either a minor issue or no issue at all. I'd rather remain part of the mainstream than isolate myself into a community comprised predominantly of older folks.
Since I don't have children, I also want to maintain a support system of friends, a few of whom may one day be able to assist me when I need it.
Just as I don't think I want to live in a community that is almost exclusively senior, I don't think I want to live in a community that is almost exclusively LGBT, either. As acceptance of LGBT people into mainstream society increases, I think the need for such communities will diminish. But that's just me. If you would prefer to live in an LGBT-exclusive community, you are entitled to that choice.
As baby boomers continue to age and retire, perhaps the market for LGBT retirement communities will revive. But as the nation's acceptance of LGBT people continues to grow, the need and demand for these types of communities will probably fade.
To the best of my knowledge and research, there are only a handful of LGBT retirement communities operating in the U.S. today. I'll profile them below.
The Resort on Carefree Boulevard, Fort Meyers, FL
This lesbian-only community consists of 278 manufactured homes and RV sites. Lots start under $100,000, and manufactured homes under $200,000. http://www.resortoncb.com/
Carefree Cove, Boone, NC
Carefree Cove is a 168-acre wooded community with 87 lots, located in a scenic area of the Appalachian Mountains near the North Carolina-Tennessee border, 60 miles northeast of Asheville and 100 miles northwest of Charlotte. Currently, their web site states that 70 lots have been sold and 17 are still available, ranging in price from $37K to $204K. A clubhouse will be built when 85% of the lots are sold (74). www.carefreecove.com
Rainbow Vista, Gresham, OR
Rainbow Vista is an LGBT apartment complex offering several studio and one-bedroom floor plans ranging from 370 to 877 square feet, at affordable prices. Small pets are allowed. www.rainbowvista.com
Birds of a Feather, Pecos, NM
Birds of a Feather is a 140-acre rural development located outside of Santa Fe in beautiful pine-forested mountains. It consists of single-family homes in three floor plans, 960, 1275 and 1425 square feet, or you can build your own. Lots start at $44,900. http://www.birdsofafeather.com/
Fountaingrove Lodge, Santa Rosa, CA
Fountaingrove Lodge is the most high-end LGBT retirement community to date, and it's the first LGBT facility to offer continuing care, that is, a range of care options from independent living, assisted living, and memory care. There's a large main lodge-style building with a variety of apartment floor plans up to 1833 square feet (2 bedroom, 2 bath). Residents began moving in this past December.
The photos of this place look beautiful. The complex features a golf course, pool, restaurant, all in a beautiful wine country setting. For all its beauty and luxury, living here is not cheap. Living at Fountaingrove Lodge requires a refundable entrance fee of $189,500 to $925,500 and a monthly charge of $3,395 to $6,125. A second person sharing a unit pays a smaller monthly fee only. The money includes maid service, meal tickets, and most services except private medical. www.fountaingrovelodge.com
Triangle Square, Hollywood, CA
Triangle Square is the first retirement home for LGBT seniors. The 104-unit building, located on the corner of Selma and Ivar Avenues in Hollywood, is designed to house lower-income individuals under an affordable housing model. The unit mix consists of 96 one- and 8 two-bedroom units targeted to low income seniors. 34% of the units will be designated for seniors with HIV/AIDS, homeless or at risk of homelessness.
There's now a waiting list over a decade long. To satisfy this demand, a second building, The Argyle Apartments, will open in the spring of 2014. It will feature a community room with kitchenette and lounge, landscaped common area with barbeque grills, children's play structure and an outdoor seating.
Both of these projects have received significant funding from the City of Los Angeles, California Redevelopment Agency (CRA), and JP Morgan Chase. Herein lies a significant difference between this and the other developments mentioned above – it's the only one which has received government and corporate funding. gleh.org
Two retirement communities have fallen upon hard times.
The Palms of Manasota, Palmetto, FL
This is the oldest and best-known LGBT retirement community in the United States, located between Sarasota and St. Petersburg. It was launched in 1994, and residents began moving in in 1998. The community filed for bankruptcy in October, 2011. Their former website no longer exists. Numerous real estate sites in the area list properties for sale or rental in this community.
RainbowVision Properties, Santa Fe, NM
RainbowVision opened in Santa Fe in 2006 and sold 60 condos, although since then the management has raised condo fees and decreased services. They filed for bankruptcy in October, 2011, and subsequently sold the property. The new owners have renamed the property and it is no longer focused on serving an LGBT clientele, although some of the original owners may still live there.
© 2014 Dave Hughes. All rights reserved.
Photos come from the web sites of the featured properties.