Books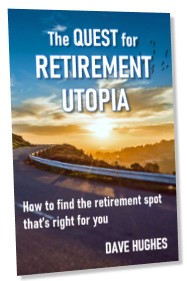 The Quest for Retirement Utopia will suggest new possibilities for where and how you might retire. It will help you evaluate each place realistically and dissuade you from making a poor choice. And it will provide you with the resources you need to properly evaluate the places you are thinking about retiring so that you can make the most informed choice. The Quest for Retirement Utopia will help you find the retirement spot that's right for you!
Click to learn more
BUY IT NOW!
Paperback
|
Kindle
|
Other Vendors
Smooth Sailing into Retirement will guide you from your last few months of work through your first year of retirement. It identifies the many ways your life will change and prepares you for the emotions you may experience along the way. At each step, you will receive strategies for dealing with these changes.
Click to learn more
BUY IT NOW!
Paperback
|
Kindle
|
Other Vendors
Design Your Dream Retirement will show you how to visualize your retirement in an optimistic, possibility-filled light, and provide you with the knowledge and tools to help you create a plan for achieving your retirement dreams. This book will help you envision, plan for, and ultimately enjoy the best retirement possible.
Click to learn more
BUY IT NOW!
Paperback
|
Kindle
|
Other Vendors
Awards
In 2017, we won a couple awards.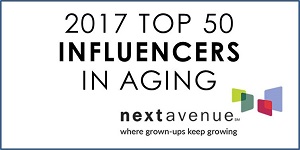 Dave Hughes was named as one of Next Avenue's 2017 Top 50 Influencers in Aging.
These 50 advocates, researchers, thought leaders, innovators, writers and experts continue to push beyond traditional boundaries and change our understanding of what it means to grow older.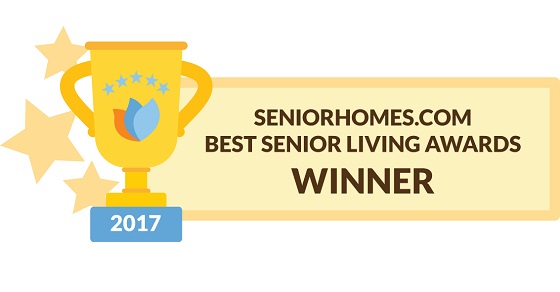 RetireFabulously! was awarded the 2017 Best Senior Living Award in both the people's choice and the judge's selection categories – the only website to place in both categories.
SeniorHomes.com is a free resource for seniors looking for housing or care for a loved one or themselves. Since 2011, SeniorHomes.com Best Senior Living Awards have been featuring top websites, products, and organizations that help seniors lead healthy and vibrant lives.