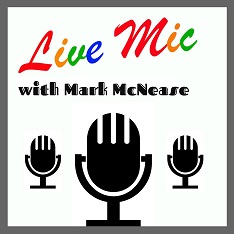 What kinds of vacations would you like to take after you retire?  You will no longer limited by a fixed number of vacation days at your job, and you can go anytime you want.
But have you factored your vacation dreams into your retirement planning budget?  What will you be able to afford to do?  You have more options than you may think.
I'm delighted to return as Mark McNease's guest on his podcast series, "Live Mic with Mark McNease" on lgbtSr.org.
Mark and I discuss a topic many of us are thinking about this time of year – vacations. Listen in as we talk about how your vacation options may change after you retire, as well as how to plan for them and afford them.
We also discuss how the vacation landscape for LGBT people has changed over the years as a result of wider mainstream acceptance and having more options available.