There are many advantages to being retired. One of the biggest perks, and certainly one that will keep more money in your pocket, is… Senior Discounts!
You probably already know that some restaurants offer them, and you know that if you belong to AARP (the American Association of Retired Persons), that card can bring you numerous discounts and benefits.
There are several websites that offer extensive lists of senior discounts. Here are a few of the larger ones.
DealNews.com recently revised their list of The 53 Best Senior Discounts to Use in 2021. On this page, there are sections for entertainment, dining, travel, and miscellaneous for everything else.
DealNews.com also reported some interesting demographics related to senior shopping habits, based on research conducted in late 2020. For example,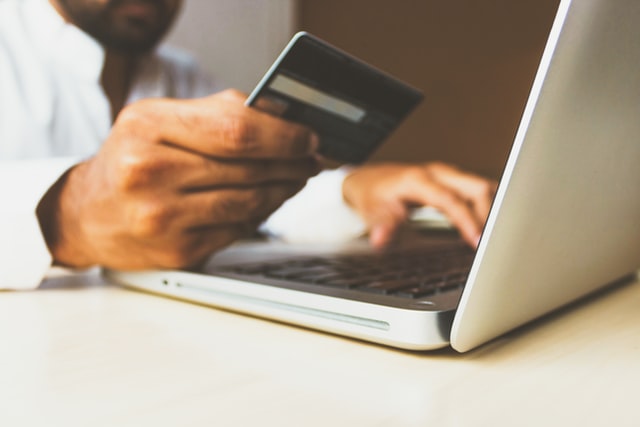 58% of seniors are more likely to shop online than in physical stores.

94% of those who shop online prefer Amazon, although they are less likely than younger age groups to be Amazon Prime members.

Only 29% of seniors had groceries delivered during 2020. This one surprised me – both because seniors are at higher risk for complications due to COVID-19, and because having groceries delivered may enable mobility-challenged seniors to live in their own home longer.

Seniors are less likely than other age groups to shop on shopping holidays such as Black Friday. 89% of seniors said they shop for something when they need it.
DealNews.com also has a list of The 168 Best Birthday Freebies, The 45 Best Customer Rewards Programs, and more.
TheSeniorList.com recently listed their Biggest List of Senior Discounts 2021. This list includes categories for restaurants, grocery stores, retail stores, prescriptions, travel (including airlines, car rentals, hotels, and cruises), medical alert systems, and cell phone plans.
SeniorLiving.org's Senior Discounts and Savings list covers retail, grocery, restaurants, leisure activity, travel, internet service and communications, and major life expenses. Some of the discounts on this list require a store loyalty card.
DealHack.com offers the Senior Citizen Discount Guide: The Ultimate List of Stores. In addition to listing everything online, they also offer a downloadable PDF. Their list contains more than 180 brands that are conveniently grouped into 17 categories: restaurants, retail, travel, hotels & resorts, car rentals, automotive, grocery, health & wellness, banking, cinema & theater, education, technology, pets, recreation, vision, family history, and miscellaneous.
Also see 100 Ways to Enjoy Your Life for Less Money here on Retire Fabulously!
What money-saving discounts or tips can you recommend? Please feel welcome to comment below.
Share on social media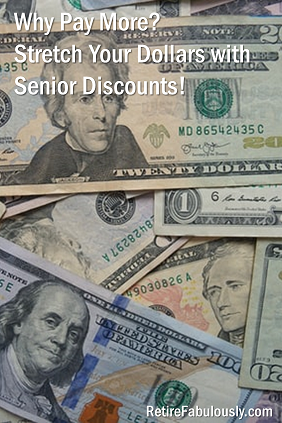 © 2021 Dave Hughes. All rights reserved.
Photo credits:
US currency: Blogging Guide
Credit card and laptop: rupixen.com