Most lists of top retirement destinations focus on medium to large cities. For LGBT baby boomers, as well as many others who prefer places with diverse populations with thriving arts and culture scenes, larger cities usually have the most to offer. Larger cities also provide more options for medical care and senior support services.
But if you prefer the more relaxed pace of small town living but still hope to find an inclusive and welcoming community with a fun, artsy ambiance, you're in luck. Here are five small, affordable, LGBT-friendly towns with big personalities that are worth your consideration as retirement destinations.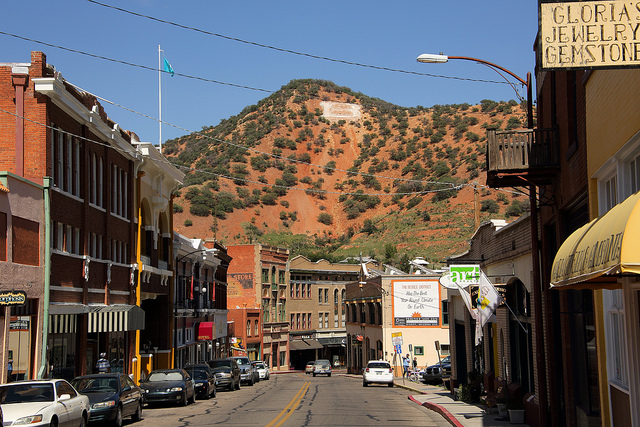 Bisbee, Arizona
During its copper mining heyday in the early 1900s, Bisbee was the largest city between St. Louis and San Francisco. Today this town of 5,575 in the southeast corner of Arizona has transformed into a vibrant, quirky town with interesting shops, a thriving arts and music scene and remarkably well preserved 1900-era architecture. There are dozens of unique local restaurant choices and western-style saloons. Real estate prices and overall cost of living are well below national averages, and temperatures are moderate year-round. When you need to venture to a larger city, Tucson is 80 miles to the northwest. Bisbee has been voted 'America's Best Historic Small Town' by USA Today readers.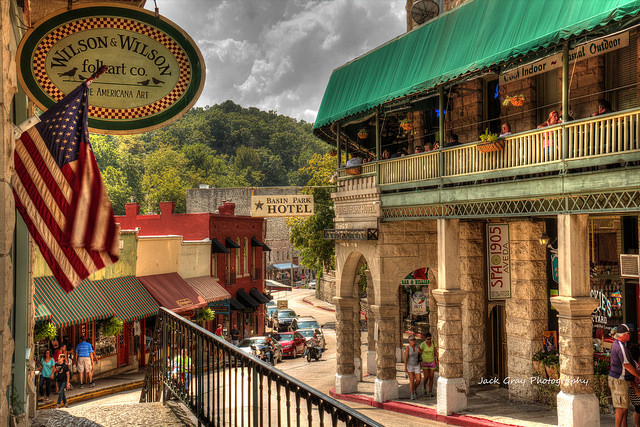 Eureka Springs, Arkansas
Eureka Springs is a resort spa town nestled in the scenic Ozark Mountains of northwest Arkansas. Its charming Victorian architecture, twisting streets, and easy going, laissez-faire attitude has attracted a diverse community of 2,350. The town offers "diversity weekends" four times a year as well as being home to numerous gay-owned businesses. Nearby Fayetteville offers many of the cultural perks of a college town, but the nearest large city is Tulsa, 150 miles to the west.
Saugatuck/Douglas, Michigan
The adjacent towns of Saugatuck and Douglas, on the shore of Lake Michigan, have a combined year-round population of about 2,000. But these towns can swell to three times that size during the summer season. Saugatuck's Oval Beach has been named one of the top 25 beaches in the world by Conde Nast and the nearby sand dunes are visually stunning. Between the two towns, there are over 140 LGBT-owned or friendly shops, galleries, restaurants and lodging options. While Saugatuck and Douglas thrive during the summer months, winters are cold and annual snowfall is over six feet. Median house prices are approximately $300,000, which makes this area a more expensive choice. When you need a big city, Grand Rapids is just 40 miles away.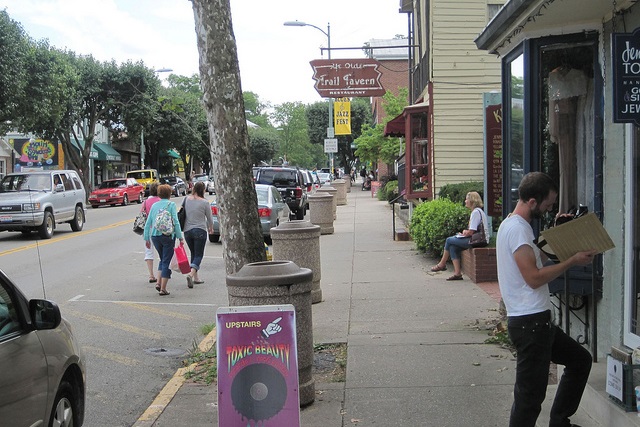 Yellow Springs, Ohio
This small, woody town of 3,500 about 20 miles east of Dayton earned its reputation as a liberal oasis during the hippie movement of the 1960s. Today, its small downtown is lined with shops, galleries and a tiny long-standing art film theater, many of which sport rainbow flags and decals. Homes are inexpensive, the cost of living is low, and there's plenty of hiking to enjoy in nearby Glen Helen and John Bryan State Park. When you need big city amenities, Dayton is nearby and Columbus and Cincinnati are both about an hour away. Yellow Springs experiences typical Ohio winters with below-freezing temperatures and an average annual snowfall of over two feet.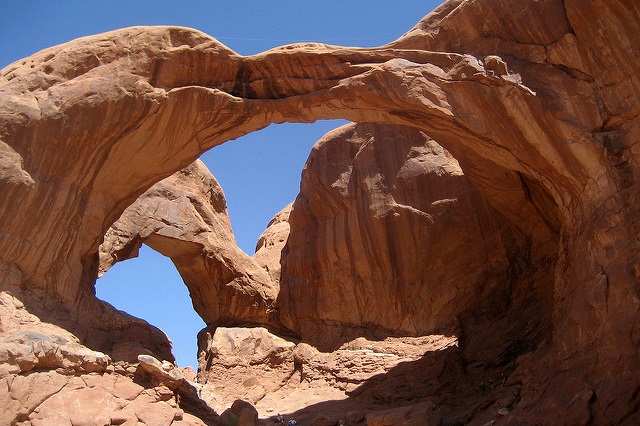 Moab, Utah
Moab is a small, isolated town in eastern Utah, situated between the Arches and Canyonlands National Parks, both renowned for their stunning natural beauty. The area thrives on outdoor adventure and is popular with mountain bikers, hikers and whitewater rafters. Downtown Moab offers an interesting array of restaurants, galleries and shops. The town began to establish its reputation as an LGBT-welcoming place several years ago when over 500 of its 5,000 residents turned out to participate in Moab's first-ever Pride parade and festival. Now, the town stages annual events such as A Day in the Park, the Visibility March, and Gay Adventure Week. House prices and cost of living are close to the national averages. Since Moab is situated in an arid high desert region, it experiences chilly winters and warm summers with light annual precipitation and snowfall. The nearest large city, Salt Lake City, is over 230 miles away.
~~~~~ continued below ~~~~~
For this article, only cities with a population under 25,000 were considered. These five cities were selected after evaluating a wide range of factors including the cost of living, median house price, state tax burden, available art and cultural amenities and the size of the LGBT community. Since these towns represent a variety of personalities, geographical areas and climates, there should be at least one place that's appealing to you.
As always, please feel welcome to comment below.
---
Reprinted from my blog on U.S. News – On Retirement.
© 2017 Dave Hughes. All rights reserved.
Photo credits:
Small town street: Dustytoes.
Bisbee: Mr.TinDC. Some rights reserved.
Eureka Springs: Jack Gray. Some rights reserved.
Saugatuck: njenney. Some rights reserved.
Yellow Springs: weirdbydesign. Some rights reserved.
Arches National Park (Moab): Sean Biehle. Some rights reserved.