It's my pleasure to offer you two of my best resources, The Ultimate Retirement Resource Guide and the Retirement Visualization Guide. My goal is to help you envision, plan for, and ultimately enjoy the best retirement possible, and these two tools are essential elements to help you do just that.
Retirement Visualization Guide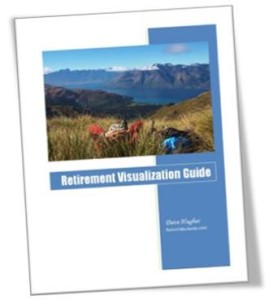 The Retirement Visualization Guide (3rd Edition) is designed to be used in tandem with the book Design Your Dream Retirement: How to Envision, Plan For, and Enjoy the Best Retirement Possible. You can use the guide on its own, but you'll get maximum benefit by working through the guide while you read the book.
This guide will help you envision what your retirement might look like. It will help you brainstorm possibilities and clarify your values and priorities. The way you answer the questions in this guide will also help you gain clarity on issues such as how much money you will need to support the lifestyle you wish to have, the best places for you to move (if you are thinking of moving), and how you'll spend your leisure time. It will help you define who you'll be during your Renaissance years!
For couples, this guide will help you align with each other on your desires and goals.
Click here to download the Retirement Visualization Guide.
The Ultimate Retirement Resource Guide
In the 6+ years that I have been researching and writing articles for Retire Fabulously!, I have discovered a lot of great sources of information, many of which I return to frequently.
Here, I have collected all of the best resources I have found in one convenient place in order to share them with you. To download it, just provide your name and email address below.