A lot of people, both retirees and those who are still working, enjoy vacationing on cruise ships. I have taken thirteen cruises that have carried me to Europe (six times), the southern Caribbean, Alaska, Hawaii, Asia (including Japan), Tahiti, South America, and New Zealand/Australia. I have enjoyed them all immensely, especially the last three.
Occasionally, a meme appears on Facebook about a woman who eschewed living in a retirement home in favor of living permanently on a cruise ship. When asked by the unidentified author, she claimed that living on a cruise ship was cheaper than living in a nursing home. The author went on to enumerate ten benefits to retirement on a cruise ship.
Of course, this meme had me scurrying to Snopes.com, where I expected to find this urban legend thoroughly exposed and debunked. In fact, some of the claims made in this story are inaccurate or entirely false. But I was surprised to learn that there really are people who live almost full-time on cruise ships for years at a time (and I'm talking about paying customers, not the ship's crew).
Just think – you could travel the world, meet new people, and never have to cook or clean! Could this be retirement utopia for you?
Could living on a cruise ship really be less expensive than other options?
Do people really do this?
Lorraine Arzt traveled with Princess Cruises for over 5,000 days, traveling ten months out of every year for over 14 years, until her passing in 2014. She spent two months each year at her home in Beverly Hills visiting her family and taking care of her affairs. In the earlier years, she traveled with her husband Joe, but after he passed away in 2002, she continued on her own. She was well liked by crew members, who took turns sitting with her after her husband died to ensure that she never grew lonely. Ms. Arzt was given the honor of christening the Royal Princess, an honor usually reserved for dignitaries.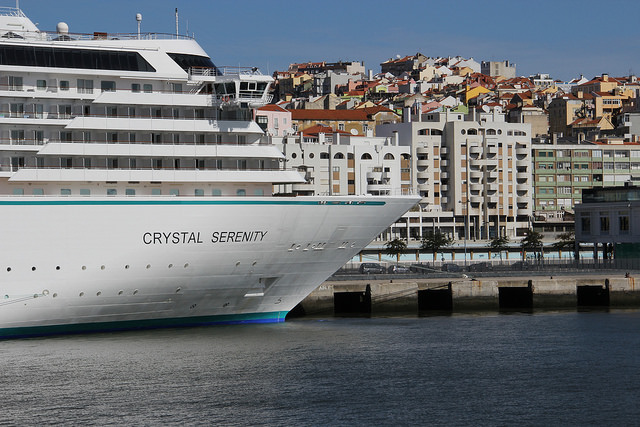 Lee Wachtstetter, 86, spent nearly seven years living aboard the Crystal Serenity ship, at a cost of $164,000 a year. (Crystal Cruise Line is a high-end line that is relatively expensive.)  She previously lived on a Holland America ship for three years.  Ms. Wachtstetter is widowed, and she stays in touch with her family using her laptop. She visits them whenever the ship docks in Miami. She sold her land-based home in order to afford her cruise ship lifestyle.
Bea Muller lived permanently aboard the Queen Elizabeth II from 2000 until the ship was retired in November 2008, at a cost of about $5,000 per month. Prior to living on the ship full-time, she and her late husband Bob took a three-and-a-half-month world cruise aboard the QEII annually for four years. After the first week onboard, she was hooked. According to various internet articles, she has sailed on several different ships since then, but not continuously nor with the longevity of her residence on the QEII.
Mario Salcedo has completed over 500 cruises over a period of 13 years, mostly on Royal Caribbean ships. He averages 40 cruises per year, most of which sail the Caribbean. He maintains a condo in Miami, which he visits to exchange laundry and take care of business every time the ship docks in Miami between cruises to unload and load passengers. Mr. Salcedo, who is single, isn't retired yet; he runs a portfolio management business that he can tend to while he's ashore during the ship's turnaround days or run from the ship if needed. Although the Liberty of the Sea is his preferred ship, he doesn't have a permanent suite on it because he sometimes travels on other ships in the Royal Caribbean fleet.
While these die-hard permanent cruisers consistently say they love their lifestyle, clearly this mode of living is not for everyone. It presents a lot of challenges. Here are twelve reality checks to consider if you are entertaining any thoughts of calling a cruise ship "home" during your retirement.
1. Cost comparisons between cruise ships and nursing homes are faulty.
Cruise ships do not provide the level of care required for assisted living or nursing homes. You should compare the cost of living on a cruise ship to the cost of living independently, whether that's your current home, a home in 55+ active retirement community, or an apartment in a continuing care retirement community before additional expenses for assisted care or nursing care kick in.
2. You can only do this if you're healthy.
Medical care on cruise ships is expensive and is only designed to deal with minor illnesses or injuries, not ongoing care. While there is a doctor on board, he or she is not there to provide continuing care. If you incur a serious illness or injury, you will be hospitalized in the next port. If you require helicopter evacuation, that's extremely expensive. If you contract a contagious illness, you'll be quarantined in your room or kicked off the ship. It may be difficult to receive refills of medications you take regularly.
3. Your health insurance may not cover cruise ship medical care.
Check with your carrier, but you will probably need to purchase travel insurance.
4. You won't have any real long-term friends.
You will probably meet nice people on board during every cruise, but you won't see them again after the end of that cruise. Everyone you meet will be a short-term acquaintance. The ship's staff will be nice to you, but that's what they are paid to do.
5. The costs you see on cruise ship websites are only a portion of what you actually pay.
On most cruise ships, you pay extra for alcoholic beverages and sodas. Internet service, which is a lifeline for most permanent cruisers, is very expensive. Similarly, cell phone roaming charges will mount quickly. Some lower-end cruise lines may offer free self-serve washers and dryers, but most cruise ships charge for laundry service.
Guided tours at your ports of call are expensive. While you probably won't avail yourself of those after your first couple of visits to a port, you'll often pay for a taxi or public transit services if you get off the ship.
Keep in mind that quoted prices are for double occupancy; if you're single, there's a hefty surcharge. None of the super-cruisers above mentioned that they got a special deal from the cruise line for their continuous patronage. There are senior discounts available on some cruises, but usually when the cruise is likely to be undersold. Since the majority of cruise customers are seniors, it's not advantageous for the cruise lines to offer senior discounts unless they need to.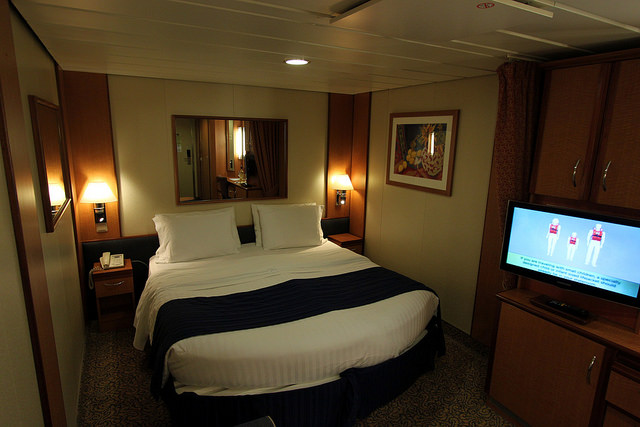 6. Cruise ship rooms are small.
Standard rooms are usually about 170 square feet. Bathrooms are compact, and storage space is limited. You will be able to take very few personal possessions other than clothes with you. If you're going to live on a cruise ship, you may prefer a larger room with a balcony, but of course, those cost more.
7. You'll need to plan for interruptions in service.
All ships occasionally go into dry dock for maintenance. Your ship may also book charters, in which the entire ship is leased for a private tour. During these charter sailings, you'll need to find somewhere else to stay. If the charter does not begin and end in the same port, you'll need to travel to another city to rejoin your ship – or switch to a different ship.
8. After the first few times you visit a port, it may lose its appeal.
Lee Wachtstetter, mentioned above, rarely bothers going ashore because she's most likely already been to any given port several times. She enjoys the quiet times on the ship when everybody else goes ashore.
9. If you stay on the same ship, you will probably travel in the same part of the world.
Ships occasionally move to different parts of the world (usually as the seasons change), but they spend a lot of time repeating the same itineraries with only minor variations. Some cruise lines do offer world cruises that take three to six months. These cruises allow you to form somewhat longer relationships with people you meet – or you could be stuck with the same annoying people for longer.
10. Most cruise ships have dress codes.
Most ships have formal dinners on some nights, and they expect passengers to wear upscale casual attire at dinner and during the evenings on the other nights. This may or may not fit your style. Personally, I'm not a fan of dressing up – and certainly not every day.
11. You'll probably gain weight.
Cruise ship food is delicious, but it's not diet food. It's readily available and plentiful throughout the ship. Once the novelty of cruising has worn off and you settle into a daily routine, you may be willing to forgo the filet mignon in favor of a salad and skip dessert. But that takes willpower, and studies have shown that if there is food right in front of us, we'll eat it whether we're hungry or not.
12. You'll probably get tired of the entertainment.
Cruise ship entertainers are talented, but how many times will you want to watch the same Broadway show tune revues? How many times will you want to hear the same comedian's jokes or listen to the same piano bar crooner? How much time and money do you want to spend in the casino or at bingo?
After processing all these considerations, if you're serious about the concept of full-time cruising, the good news is that it's easy to try it out before you fully commit.
~~~~~ continued below ~~~~~
Mario Salcedo had never been on a cruise, so when he left his corporate job and considered full-time cruising, he started by booking six cruises, back-to-back, on six different ships belonging to six different cruise lines. After that, he tried out almost every other cruise line and experienced a variety of destinations around the world for three years before settling on the Royal Caribbean line and focusing his travels on Caribbean cruises that start and end in Miami.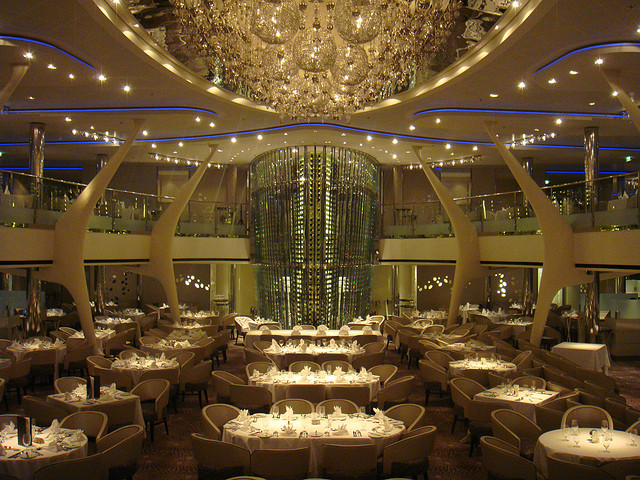 For affluent retirees, there's another option to consider. It's called The World. The World is a "private residential yacht" (they eschew the label "cruise ship") which contains 165 individual condominium-style homes ranging from studios to three bedrooms. It circumnavigates the globe constantly, favoring whichever hemisphere is experiencing summer, and follows an itinerary that the residents collectively choose. Click on the Journey tab on their website to see their current and near-future itineraries. It's quite enviable.
In addition to owning their own residences, the residents collectively own the ship. The ship includes a variety of stores, restaurants, bars, and fitness amenities. It's not entirely a retirement vessel; the average age is 64, but 35% of the residents are under 50. Some residents live onboard year-round, but many still lead active professional lives and spend an average of three to six months onboard each year. Residents come from all over the world.
All residences are currently owned, but a few are available for resale. The ship has a "guest stay" program which allows prospective residents to experience life on the ship prior to making a purchase decision.
There are no prices to be found anywhere on the website, but various articles report that prices for resale units start at $1 million, and the annual fees for services and maintenance generally run 10-15 percent of your unit's cost. You would need to contact a Residential Advisor to learn more specific information. Given the level of luxury described in the text and conveyed in the pictures, I would guess that this is one of those instances where, if you have to ask how much it costs, you probably can't afford it. This is something I would seriously consider if I won the Powerball lottery.
Share on Pinterest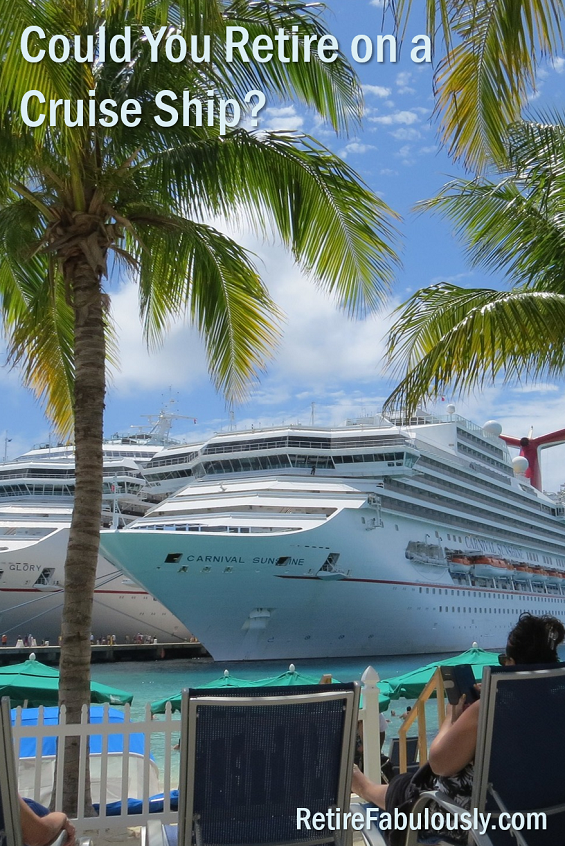 © 2015 by Dave Hughes. All rights reserved.
Last updated March 11, 2022.
Photo credits:
Cruise ship and palm trees: DocLawson.
Crystal Serenity:  Gary Bembridge.  Some rights reserved.
Pool deck at night:  Daniel Dudek-Corrigan.  Some rights reserved.
Interior stateroom:  Prayitno Photography.  Some rights reserved.
Dining room 1:  Walter Lim.  Some rights reserved.
Dining room 2: Tom Mascardo.  Some rights reserved.