Retirement is not one-size-fits-all. There are many ways to envision how you'll spend your retirement years.
Identifying your retirement personality type can help you gain clarity about what you want your retirement to be like on a day-to-day basis. You might see yourself in more than one of these categories, and the categories you fit into may change as your retirement progresses.
If you are coupled, it's important to compare your retirement personality type with that of your partner in order to ensure that you both have compatible visions for how you want to enjoy your retirement. If your personality types differ significantly, you will need to make some adjustments and compromises.
Your retirement personality type will influence many of the factors that go into planning your retirement, such as how much money you'll need and where you'll live.
Which one or ones describe you?

The Perpetual Worker
If you are a Perpetual Worker, some form of work for pay will remain a part of your life for most of your remaining years.
This may take the form of employment, contract work, consulting or entrepreneurial endeavors. It may be full-time, part-time or seasonal. Your line of work may be a continuation of your work career or a job in a different field. But you will continue to be engaged in some pursuit that earns money.
You may remain in the workforce because you need the money, but you could be motivated by other forces as well. You may crave the structure, the challenge, or the sense of accomplishment that work brings. Perhaps you view work as a way to maintain social contact with others or a reason to get up and leave home every day. You may need the health benefits that employment provides. If you have worked in a managerial or leadership role you may not be ready to give up the satisfaction of having organizational responsibilities or being in charge.
As a Perpetual Worker, you probably derive your sense of purpose and identity from your job. Once you finally do stop working, you should be aware that you run the risk of feeling unsettled or adrift because your life has always been centered around your work.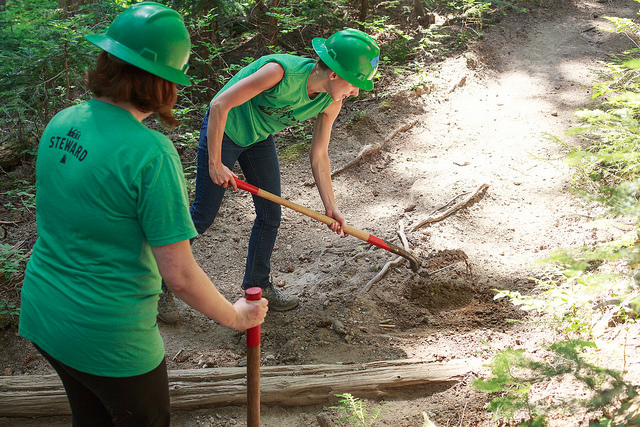 The Volunteer
If you are a Volunteer, you share some characteristics with the Perpetual Worker, such as the need to feel productive, the desire for human contact and a sense of purpose or accomplishment. But you aren't motivated by money – you are driven by a desire to contribute and give back to society.
Volunteering can take many forms. You may volunteer in a social service agency to help people who are less fortunate. You can volunteer as an usher at a concert hall or a docent at a museum. You can share your expertise with students by volunteering as a tutor or mentor. You could even travel to serve as a volunteer at a state or national park.
Fortunately, there are bound to be volunteer opportunities no matter where you choose to live.
The Doting Grandparent
As a Doting Grandparent, enjoying your family is your greatest priority for your retirement years.
You will probably choose to live as close to your family as possible so that you can share holidays and you won't miss out on your grandchildren's performances, sporting events and birthday parties. You are happy to be a babysitter and might organize and sponsor family vacations if you are financially able.
The potential downside to being a Doting Grandparent is that your kids may move to follow career opportunities. If this happens, you will be faced with the decision of whether to move to a place that may be a less desirable retirement destination or stay put and have less frequent contact with your grandkids.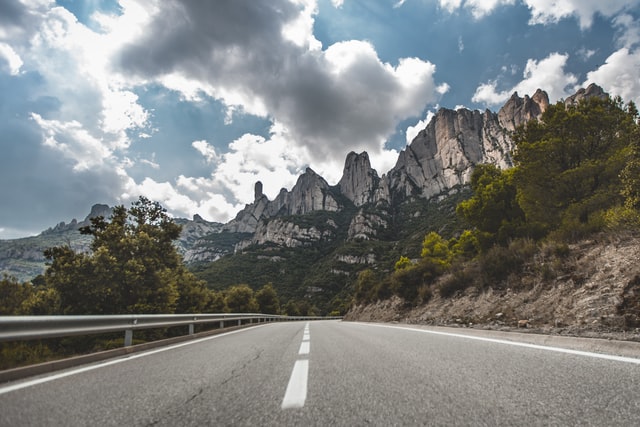 The Traveler
If you are a Traveler, retirement is the time to hit the road, the skies and the sea and explore the world.
You might purchase a recreational vehicle and spend months traversing the country. Perhaps you'll rent a home or apartment in a foreign country so that you can explore an area more thoroughly and experience what everyday life is like for the locals. If you can afford it, you may choose to take extended cruises in various parts of the world.
If you are truly committed to traveling, your recreational vehicle might be your home.
~~~~~ continued below ~~~~~
The Fun Seeker
If you view retirement as a permanent vacation and you look forward to filling each carefree day with recreational activities and entertainment, you are a Fun Seeker.
Your attitude is that because you have worked hard all of your life, now it's time to have fun. You dream of playing golf or tennis every day, joining activity clubs and participating in lots of social events.
While you can participate in a lot of fun activities after you retire, you will probably discover that this vision is a bit idealized. There will still be mundane elements in your daily life such as housecleaning, grocery shopping, and doctor appointments. A lifestyle of nothing but play would get old sooner or later.
As a Fun Seeker, your best living option might be a seniors-only active retirement community with a golf course, pickle ball courts, a pool, and a club house with dozens of organized activities and clubs to choose from. Since all of your neighbors will also be retired, it will be easier to find activity partners.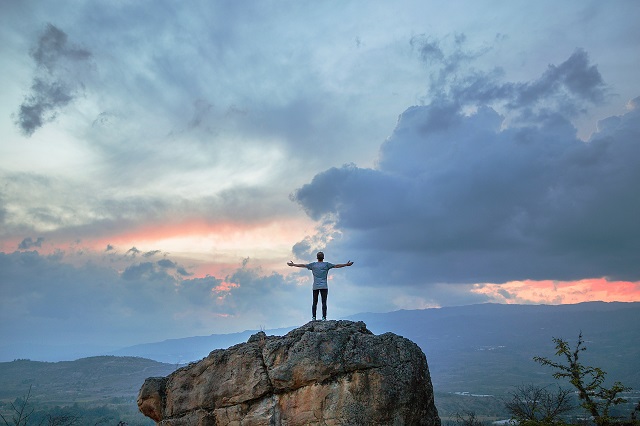 The Self-Actualizer
If you spent your career doing what would bring in a good paycheck rather than what you are truly passionate about, then you are probably looking forward to retirement as the time when you can finally do what you want to do and become the person that you were meant to be. Perhaps you yearn to express yourself creatively as an artist, writer, photographer, musician, or craftsperson. If this describes you, you're a Self-Actualizer.
You may already have a well-formed vision for how you will live your life as your true self. If not, your retirement may be a time to embark on a journey to discover your passion.
You can explore a variety of new things until you find what makes your heart sing. For you, retirement is a time for reinventing yourself and seeking fulfillment.
If you are a Self-Actualizer, you will probably want to live in a thriving city with a plethora of community resources such as performance venues, museums, colleges, bohemian neighborhoods, and seemingly endless opportunities for things to do.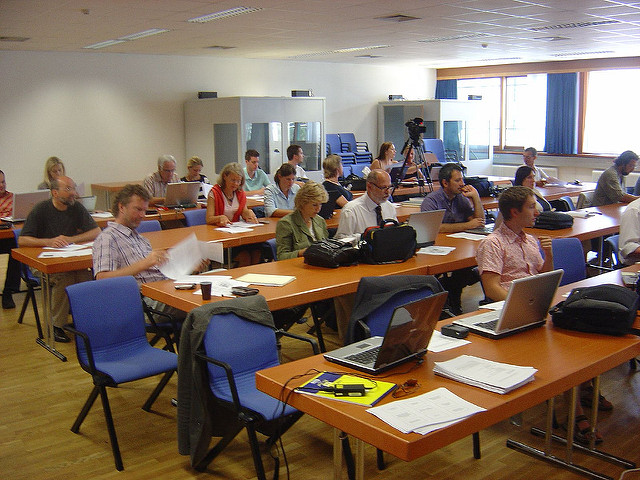 The Lifelong Learner
If it's important to you to stay mentally sharp and engaged with the world, you are a Lifelong Learner.
Your retirement lifestyle will include taking classes on whatever interests you at a local community center, college, or lifelong learning center. You'll make good use of your local library. You'll want to live in a place that has plenty of educational resources.
For your vacations, you may look to Road Scholar (formerly Elderhostel) for trips that have an educational focus. You will probably prefer destinations with historical importance or that afford you the opportunity to discover new places and cultures.
The Decelerator
If you view retirement as a time to just kick back and relax, you're a Decelerator.
Like the Fun Seeker, you believe that you have worked hard for your entire career and now you deserve a life that's free of stress and responsibility. Unlike the Fun Seeker, you have no particular activities or pursuits in mind.
You hope to live without an alarm clock or a schedule and simply let each day unfold as it will. Doing nothing is fine. You hope to disengage from political news and world problems and have as little to worry about as possible.
You may envision retiring to some beautiful, quiet, idyllic place like a beach, a tropical island, or a cabin by a lake or in the mountains where your environment will be relaxed and serene.
While this sounds wonderful, sooner or later you will probably get bored. You risk becoming a couch potato and getting insufficient exercise. You may discover that you need more human contact and mental stimulation, and you want to live a more purposeful life.
What's your retirement personality type? Please feel welcome to comment below.
---
Reprinted from my blog on U.S. News – On Retirement.
© 2017 Dave Hughes. All rights reserved.
Photo credits:
Smartphone and photo montage: geralt.
Man at work: louisehoffmann83.
Volunteers maintaining a trail:  Mount Rainier National Park. Some rights reserved.
Grandmother and grandson: fujidreams.
Mountain road (Montserrat, Spain): Madara Parma.
Golf balls: Edewaa Foster.
Man on rock: Joshua Earle.
Classroom: Ben W. Some rights reserved.
Couple relaxing in park: Marie-Sophie Tekian.