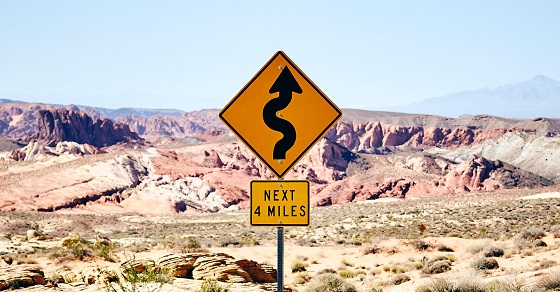 A couple weeks ago (mid-May, 2020), I was contacted by a writer for MarketWatch who was working on an article about "retiree resentment." He was seeking input from experts on how retirees can reframe their resentment in a positive, proactive way.
In order to give him the best information I could, I asked Retire Fabulously! subscribers to share their thoughts. I asked, "How has this pandemic changed how you feel about your retirement? Has this led you to adjust your plans or expectations for your retirement? If so, how?"
I received many thoughtful responses, which I will share in this article.
Until I received this inquiry, the idea of "retiree resentment" hadn't even occurred to me. I wondered whether this is really something that some people are experiencing.
I chose not to include a reference to resentment in how I phrased the questions. I figured that if people were feeling resentment, that would show up in their answers.
Based on the responses I received, most of us are not feeling resentment beyond the near-term interruptions to plans. For many people, the challenges of the current time have brought their plans and priorities for retirement into clearer focus.
Let's dive into the responses.

People are reconsidering how, where, and if they will travel.
Clearly, travel plans for the immediate future have been cancelled or postponed. My husband and I were scheduled to take a two-week bus tour of France in May, which we had looked forward to for a long time. Obviously, that didn't happen.
I wonder, as some others do, how long it will be before I feel comfortable boarding an airplane or cruise ship again.
"I do miss traveling. That's the big impact. We like to cruise all over the world and travel around continents and countries, so COVID-19 has impacted my retirement in that way. But with all the downtime, I can continue playing the guitar, learning Italian, and enjoying coin collecting and genealogy, and this makes me happy!"
"Before the virus, I was going to travel quarterly to international locations, cashing in my hotel points and frequent flyer miles to reward myself for my hard work in corporate America. I did manage to travel to Paris and again to London before the virus shut down the travel world. I don't feel comfortable traveling yet and not sure when I will; maybe later this year."
"One plan that is evolving are my travel aspirations. I am thinking that some of those plans may be delayed until we see what the impact of travel changes that result from COVID-19. As I write this, I was supposed to be on a cruise ship in the Mediterranean visiting Venice, the Greek Islands, and Dubrovnik, which are all on my bucket list. I still hope to visit those places and more, but I may not get to go until 2022 or later."
"Another COVID-19 impact has been our retirement travel plans. We had planned to begin searching for warmer climates in the United States or farther south (Costa Rica perhaps) to travel to during winter months once we retire. With the current travel restrictions which may extend well into the future, there is no way to predict when we might pursue our quest for warmer climes. Fortunately, we are in good health and can enjoy winter activities locally such as curling, walking, and social get-togethers to enjoy our Canadian winters."
Others learned that perhaps travel isn't so important.
"We thought retirement was synonymous with travel and we've learned that travel is not necessary for happiness. We've decided to enlarge our small house for family get-togethers in the future. Being with family in a comfortable environment fills us with hope for the future. For us family is everything!"

People are reconsidering when they want to retire.
I found it interesting that some people have decided to delay retirement while others have decided to retire sooner. For one reader, this choice was made for him.
"The pandemic has caused me to re-evaluate the timing of retirement and, perhaps, re-evaluate my standard of living during retirement. I'm 58 and was hoping to retire from my current career at age 60 1/2. At that point I hoped to transition into a full-time or part-time job in the wine industry – one of my greatest passions and a career for which I have been preparing for the past eighteen months. Depending on my success in that transition, I also was open to the idea of relocating out-of-state once I was established and certain of where I wanted to be. Now, I'm wondering if I'll have enough money in my retirement account at 60 1/2 to be comfortable giving up full-time employment and my current salary for a career that will pay much less and may or may not have comparable benefits."
"I'm planning on teaching at least one more year now, maybe two. I lost a fair chunk of money because of the pandemic. We are healthy but our finances have changed a lot and retirement plans are all on hold. We are fortunate in so many ways but the impact is very concrete for me. I thought I was done and now I have to work; for how long is uncertain. I know that I'm lucky in that I can work – I was just ready for a new phase of my life. I had learning and travel plans, as well as volunteering that I'd signed up for. Mentally, I was done with teaching and I was ready to retire."
"We're still looking at retiring in about 2 years, while enjoying work in the interim. But I have to say working from home is not nearly as enjoyable as the comradeship we shared at the work site. This interaction is much of what we cherished about our jobs, although we enjoy the work itself and are lucky to have challenging and fulfilling work. But… working from home is different. And the future may hold much more of working from home for a long period of time. This makes our work life no longer such a strong draw to not retire."
"My wife is a college professor, who until March never taught online. With her college campus closed and all her courses immediately moved online, she has had to work 10+ hours every day until the semester ended this week. She was planning to retire about the same time as me, or a year later. She now wishes to retire next year, as online learning is not conducive to her strengths in teaching. And, she feels the students do not get a quality education. She will have to spend most this summer preparing her classes for online instruction in the fall. Her college has not yet determined whether students and faculty will return to campus in the fall. To quote a colleague of hers, 'I should have retired last year!'"
"My long-term employer (a municipality) has suffered a huge budget shortfall due to COVID. Their solution is to reduce payroll by about 8% of the workforce through an early retirement incentive and not replace the people who leave. So now I will be retiring by 30 September. I did not see that coming. Financially I'm fine, but what to do with the rest of my life is up in the air."
"We actually have stepped up our plans for retirement to a sooner date. My wife is 56 and I am 50. Instead of 60, she will now leave full time work at 58. No better time than the present because you never know what will happen!"
"We were thinking of retiring next spring but, with the impact of Coronavirus on home sales, we aren't sure that we will be able to get as much for our house as we were hoping. We may need to weather the storm and keep working for another year or two beyond next spring until house prices recover. Same thing goes for our investments. They haven't suffered too much but certainly aren't worth what they were a few months ago! Who knows how long it will take for them to fully rebound?"
"I work in a large grocery store, primarily for the health insurance. Maybe that's made me want to retire more! It's been challenging to see all the 'stay at home' people doing videos and asking each other what they're reading in lockdown while I've never stopped working. This has made me want to accelerate my timeline."

People are reconsidering where they want to live.
People are thinking about where they want to live in more practical, realistic terms.
Seeing how different countries in the world and various states within the U.S. have responded to the pandemic has given me a new lens through which to view factors such as the quality of healthcare systems and how well governments respond to crises.
"Since I am single, I had been concerned about selecting a place that was not isolated and found myself considering places that are all too cramped like Palm Springs, California or Rehoboth Beach, Delaware. I had long ago ruled out large cities because what I really don't like is congestion even though I enjoy the amenities of the city. I am framing my search differently and going to focus more on the potential for creating my own space somewhere near a place I like."
"Fortunately, both our jobs transitioned to work from home and won't go back to in-person work anytime soon. Both being home all the time with no guests made us realize we absolutely don't need this big a house, yard, nor pool so we are looking to downsize. We also realized we don't need two luxury cars—just one and some bicycles. We still can't decide what city to move to, but some that originally were not on the list (Orlando) are now on it (due to weather) and some cities have been removed (Denver) from the list due to cost of housing since retiring two years earlier than planned."
"I previously entertained the idea of moving south when I retire, but within the past year or so decided that we prefer to keep our permanent home in our current location and be snowbirds for the winter. I had researched many different areas, using some criteria that you mentioned and just found that there was always something missing that I already had here. Especially going through the stay at home order and pandemic, it solidified our decision. We live in a small neighborhood about 15 minutes from the city and all of the stores, etc. I feel so lucky that we can walk outside whenever we want and not have to worry much, since we can all be 6 feet apart even if everyone in the neighborhood was outside at the same time. I had considered moving to a small city just to be within walking distance of stores, restaurants, theaters, etc. But now I realize that I prefer being closer to nature and just visiting those areas when we want. I know a lot of people are anxious right now and I think if I were cooped up in a condo, I would feel the same. It is just so relaxing to be able to go outside in wide open space and enjoy the natural beauty around us."

People are reconsidering how they spend their time.
People are benefitting from having time to pursue their passions.
"I did have to learn how to Zoom and I am also learning French on Duolingo. My husband learned so many delicious recipes, I have had to go on a diet. He doesn't miss work, but has been enjoying various art and house projects."
"I absolutely do view retirement differently now. Things I thought would be relaxing, such as exploring Netflix indefinitely, have completely lost their appeal. I much prefer reading. My hobbies are much more important to me than I thought, especially in this time of distance from my 14 grandchildren. I'm so glad that I returned to the piano and to painting. And to singing, which I now do in an online choir."
"I don't have a big desire to go back to restaurants. I've become a pretty good cook at home and have turned gourmet cooking into my hobby."

People are thinking about their retirement more purposefully.
The next comments illustrate how important it is to approach the things you want to do after you retire, whether it's travel or something else, purposefully. Besides a global health crisis, many factors can derail plans, such as political unrest, injury, or the death of a spouse. Going forward, I will try harder to not take things for granted.
"Once travel is safe again, I intend to make travel, especially international travel, a priority throughout the remainder of my working days and optimize the healthy years I still have. I am even considering an international move (to Portugal) in retirement. Life is too short, and there is too much of the world to see and explore once it's safe to do so."
"The virus has caused me to think more deeply about what activities I need to start, continue, or develop in my life to remain a fully engaged human being. I'm pretty good at keeping myself busy but it is coming at the expense of not interacting with other adults in a social setting. I feel that, longer term, this type of isolation will not be good for me as I miss the intellectual stimulation of being around smart and engaged people."
"Bottom line is I am thankful for things I can do, and know what I miss and look forward to. These are things that can give meaning to the rest of my retirement."
Most people are resilient and remain positive about their future.
While people shared many different circumstances and concerns, most people who responded viewed the current situation as a short-term interruption to their retirement plans. Overall, people remain optimistic about the quality of the retirement they will enjoy in the long run.
"This pandemic has certainly affected my short-term retirement plans. My volunteer work has completely disappeared. I had been both tutoring and mentoring disadvantaged children through an organization called Communities in Schools, and since schools are closed, that obviously has ended. I certainly hope that this resumes in the fall. My budget allowed for my wife and I to take one big trip per year. Two years ago we went to Italy, last year it was Australia. For 2020, that plan is certainly out the window. So, I will say that the pandemic has affected my short-term plans for retirement, but I certainly look forward to continuing 'life as normal' in the near future and expect that the activities I noted above will resume."
"A positive impact has been more video calls. We (along with many others) have discovered Zoom. We have had video calls with family that we may not have had. We also had Virtual Zoom medical appointments to establish new doctors and did not have to drive in town or sit in a waiting room. That is one option I hope continues and patients only go in if necessary."
"I think about the impact on the social activities that I want to partake in order to meet new friends and nurture existing friends. While some of the social outlets, civic organizations, and cultural institutions may go under, I am optimistic that new ones will eventually take their place."
I think most of us realize that these times, as disruptive, bizarre, and unsettling as they are, are temporary. Many people reported disruptions to their immediate plans, but I didn't sense that anyone felt like their prospects for a happy retirement have been ruined.
Quite the opposite! I was uplifted to read many responses in which people have made the best of this situation. Many people have gained clarity on their plans for retirement and their ideas about what will make them happy.
Thanks to everyone who responded! I truly appreciate your thoughtful and candid remarks.
Please feel welcome to continue the discussion in the comments below.
Share on Pinterest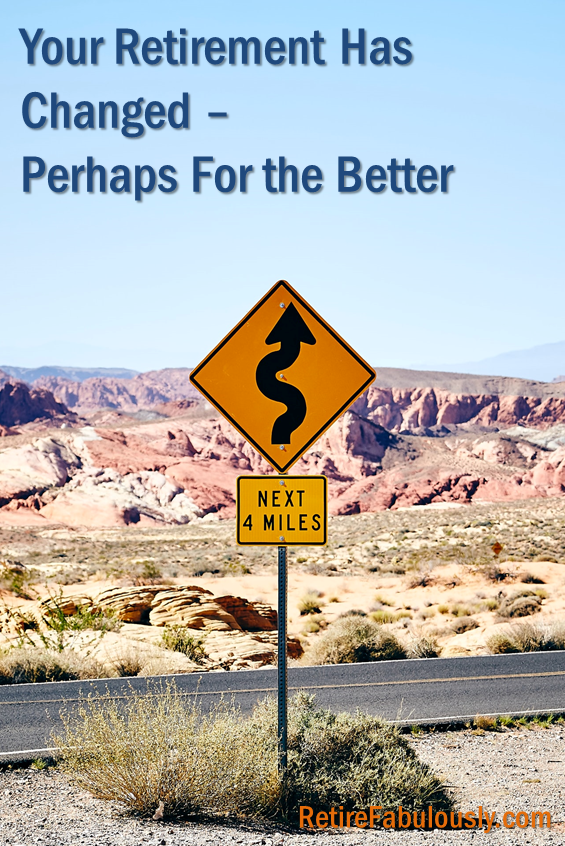 © 2020 Dave Hughes. All rights reserved.
Photo Credits:
Winding road sign: Fabien Basanegue
Passport-Map-Wine: Free-photos
Laptops: Scott Graham
Pin and map: piviso
Chopping vegetables: Alyson McPhee
Life is Short: Manasvita S