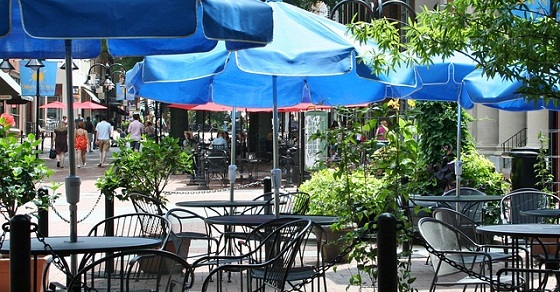 When it comes to selecting a highly desirable retirement destination, Lesbian, Gay, Bisexual and Transgender (LGBT) people have a few additional criteria to consider than do most Americans. In addition to considerations such as low cost of living and low taxes, LGBT people tend to value cities with strong LGBT communities, higher levels of acceptance and the presence of non-discrimination laws.
Cities that are most famous for their prominent LGBT communities, such as New York City, San Francisco and Los Angeles, are also very expensive. LGBT baby boomers who want to stretch their retirement dollars farther would do well to consider these cities that offer lower cost of living, cheaper real estate and lighter tax burden, but still have thriving LGBT communities. These cities are excellent retirement choices for non-LGBT people as well, because cities where LGBT people enjoy greater acceptance tend to be more welcoming of all types of diverse people and offer plentiful art and cultural amenities.
1.  Austin, Texas
Austin is a diverse, liberal oasis in an otherwise politically conservative state. The city is home to the state government, the University of Texas, and many high-tech and pharmaceutical companies. Austin is famous for its live music scene, with more music venues per capita than any other U.S. city. Austin is one of the most rapidly growing cities in the country, but many residents hope to preserve the city's quirky and artsy culture with the motto, "Keep Austin Weird." Winters are mild, but summers are very hot and often humid. According to a recent Gallup poll, Austin has the third-largest percentage of LGBT residents in the country.
2.  Atlanta, Georgia
Most areas of the Deep South aren't particularly welcoming of LGBT people, but Atlanta and neighboring DeKalb County offer a cosmopolitan environment with plenty of art, music, and culture. There's a bustling bar and restaurant scene and community groups for all interests. Several neighborhoods, such as Midtown and Avondale Estates, have numerous businesses that serve the LGBT community. And if your retirement plans include travel, the huge Hartsfield-Jackson airport offers direct flights to hundreds of domestic and international destinations.
3.  Phoenix, Arizona
While Arizona, as a whole, is still politically conservative, most areas of Phoenix are quite welcoming of LGBT people. The Valley of the Sun's plentiful 55 and older active adult communities are clustered around the outskirts of town, but LGBT retirees will probably prefer some of Phoenix's well-preserved historic neighborhoods or the nearby suburbs of Tempe, Chandler, Ahwatukee, or Scottsdale. Phoenix has grown rapidly over the past several decades, and so has its gay community, foodie scene, and cultural options. Winters are delightful, but you'll want to have access to a pool to enjoy the hot summers.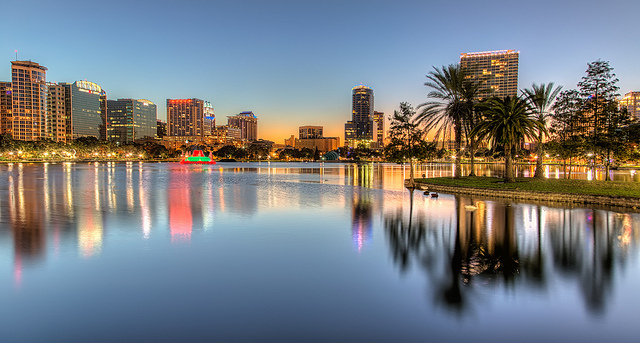 4.  Orlando, Florida.
This central Florida city may be best known for Disney World, Universal Studios, Sea World and other tourist attractions, but there is much more to Orlando than just its theme parks. Orlando has a well-established gay community and several popular gentrified neighborhoods such as Thornton Park, Lake Eola Heights, and Colonialtown. The cost of living, house prices, and tax rates are particularly low in Orlando. And if you are hoping that many of your friends will visit after you retire, the proximity to the ubiquitous theme parks can't hurt.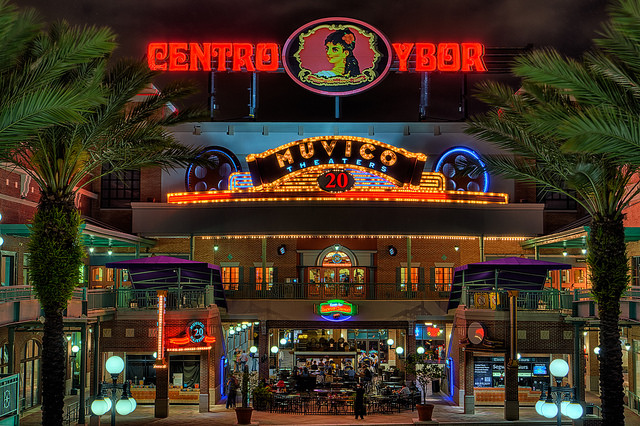 5.  Tampa, Florida
When you think of popular gay destinations in Florida, Fort Lauderdale, Wilton Manors and Key West are usually the first cities that come to mind. But they're expensive. Tampa and nearby St. Petersburg offer larger-city amenities at a much lower cost. The Ybor City neighborhood in Tampa, a National Historic Landmark District, is growing as a gay neighborhood. South Tampa hosts the Tampa Pride festival and is home to numerous LGBT venues and businesses. St. Petersburg hosts the largest LGBT pride festival in the state as well as world-class museums and a growing art scene.
~~~~~ continued below ~~~~~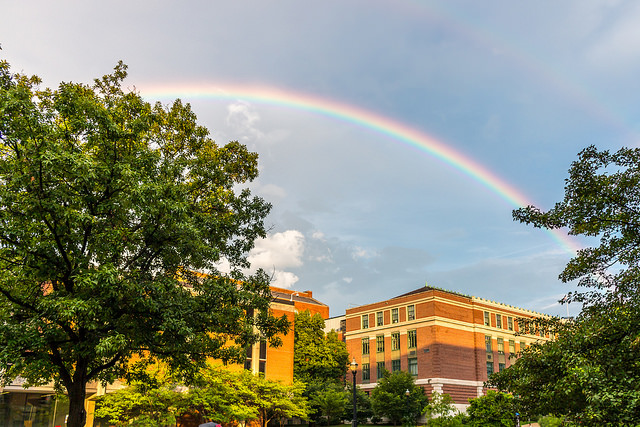 6.  Columbus, Ohio
Home to one of the largest universities in the country and numerous corporate headquarters, Columbus is well-educated, open-minded, cultural and definitely LGBT-friendly. German Village, just south of downtown, is quaint neighborhood that is popular with gays and lesbians, while the Short North area just north of downtown is home to numerous galleries. Columbus has a thriving jazz scene, and there are plenty of music and theatre performances offered at Ohio State and downtown. The winters can be harsh, but the low cost of living and real estate make the area easily affordable.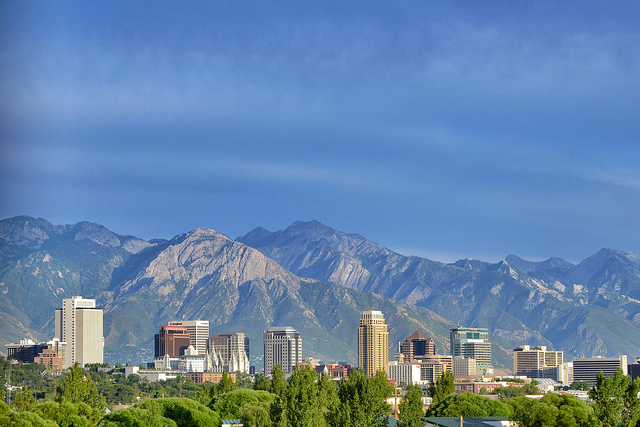 7.  Salt Lake City, Utah
It may seem surprising that the same city that is home to the world headquarters of the Mormon Church is also home to the seventh largest per-capita LGBT population in the U.S., according to a recent Gallup poll. But Salt Lake City, which elected a lesbian mayor in 2016, is an island of liberal, progressive thinking with a thriving gay community. Winters are cold, but there is world-class skiing nearby as well as the famous Sundance Film Festival in nearby Park City.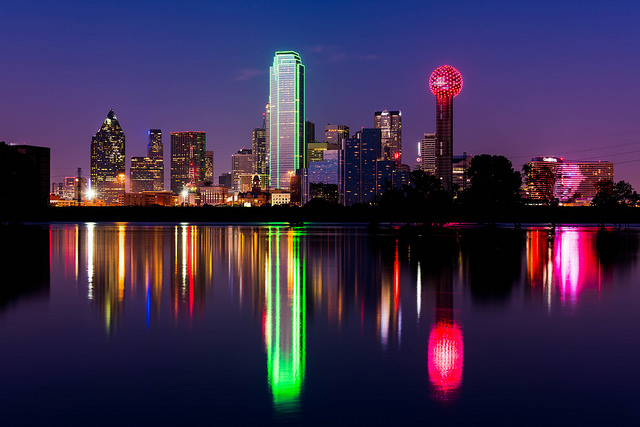 8.  Dallas, Texas
For many years, Dallas has had a strong, vibrant LGBT community centered around the Oak Lawn neighborhood and, more recently, the Bishop Arts District. The Turtle Creek Chorale has been one of the country's best-regarded men's choruses for decades. Dallas is home to the Cathedral of Hope, the largest gay and lesbian church in the world. The cost of living, house prices, and taxes are all relatively affordable in Dallas.
9.  Aurora, Colorado
The Denver area is home to the nation's ninth largest per-capita LGBT population, as well as a thriving LGBT and cultural scene. If you enjoy the mountains for hiking, skiing, or breath-taking beauty, the Denver area is hard to beat. Since real estate in Denver itself is a bit pricey, you may wish to consider nearby Aurora, where the cost of living is slightly lower and the median house price is significantly less than in Denver.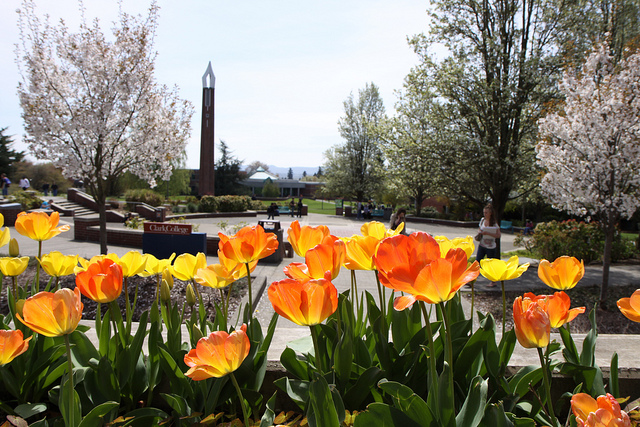 10.  Portland, Oregon / Vancouver, Washington
In the past couple decades, Portland, Oregon has become one of the trendiest destinations in the U.S., both for the millennial generation and for the LGBT community, which is the second-largest per-capita in the country. Portland has mild winters and beautiful summers, but it's rainy throughout most of the year. Portland also has expensive real estate and Oregon has a relatively high tax burden, so a more economical option would be to settle across the Columbia River in Vancouver, Washington, where the median house price is significantly lower. This option allows you to live in Washington, where there is no state income tax, and shop in Oregon, where there is no sales tax.
These ten cities were selected after evaluating a wide range of factors including the cost of living, median house price, state tax burden, size of the LGBT community, and the Human Rights Campaign's Municipal Equality Index. Since these cities represent a variety of personalities, geographical areas and climates, there should be at least one place that's right for you.
Share on Pinterest!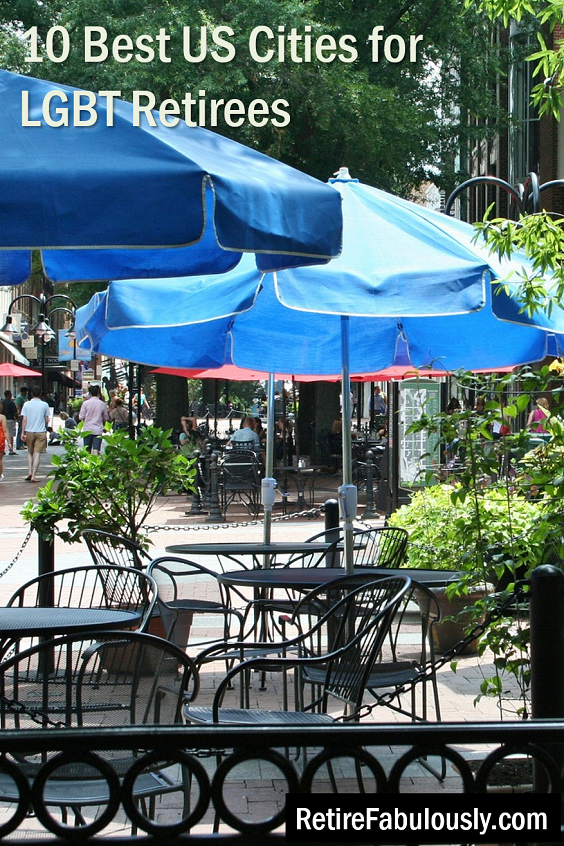 Sources:
Gallup poll of the Highest Percentage LGBT Population, 50 Largest U.S. Metro Areas, 2012-2014: http://www.gallup.com/poll/182051/san-francisco-metro-area-ranks-highest-lgbt-percentage.aspx
The Tax Foundation: https://taxfoundation.org/publications/state-local-tax-burden-rankings/
HRC Municipal Equality Index: http://www.hrc.org/mei
Cost of living: http://Numbeo.com and http://city-data.com
---
Reprinted from my blog on U.S. News – On Retirement.
© 2017 Dave Hughes. All rights reserved.
Photo credits:
Sidewalk Cafe: JamesDeMers.
Austin: Stuart Seeger. Some rights reserved.
Atlanta: b k. Some rights reserved.
Phoenix: Sean Horan. Some rights reserved.
Orlando: Matthew Paulson. Some rights reserved.
Tampa: Matthew Paulson. Some rights reserved.
Columbus: Always Shooting. Some rights reserved.
Salt Lake City: Garrett. Some rights reserved.
Dallas: Daxis. Some rights reserved.
Denver: Sam Cox. Some rights reserved.
Vancouver: Clark College/Jenny Shadley. Some rights reserved.