[This article is an excerpt from my book, The Quest for Retirement Utopia: How to Find the Retirement Spot That's Right for You.]
When you start thinking seriously about where you want to retire, there are dozens of factors you can consider. The number of criteria that your ideal retirement destination should ideally meet can quickly become overwhelming. 
In order to narrow your list of potential places to retire to a few finalists, it helps to identify your essential, most important criteria, as well as some nice-to-have criteria. If you are married or partnered, make sure you compare your priorities with your spouse. You might be surprised how much they differ!
Try to limit yourself to five must-have, deal-breaker criteria. Then identify the qualities that would be nice for your new area to have. Hopefully, your retirement destination will satisfy most of the nice-to-have criteria, but there might be one or two you would be willing to compromise on. There is probably no place that meets all of your criteria, so it's important to prioritize.
What is the place really like?
You can do a lot of research online, but there is no substitute for experiencing a place in person. Photos and stories on websites operated by retirement communities, a city or state's Chamber of Commerce, or a Convention and Visitor's Bureau are going to present the place in the best possible light. Many photos are taken with filters or are tweaked using software. Places rarely look the same as they are represented in photos.
When you visit each place you are considering, try to spend at least a week there, not just a weekend. For foreign destinations, an even lengthier visit is a good idea. Most countries allow you to stay up to 90 days as a tourist.
If you have visited a place on a past vacation or on a business trip, go again. Your focus should be different when you are evaluating the area as a place to live.
When you go, don't go as a tourist. Don't go to the beach and the tourist attractions. Rather than staying in a hotel, see if you can rent a house or apartment on Airbnb or VRBO.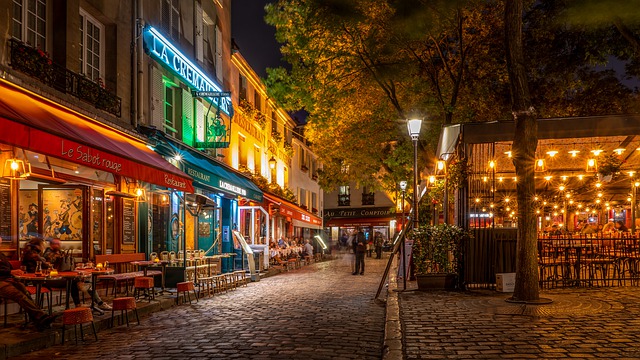 Your objective is to experience the area as a resident to the greatest extent possible. How much you enjoy your retirement will be determined more by how your life plays out each day and less by the local attractions that you aren't likely to visit regularly.
You will be able to gather a lot of data and factual information during your visit, but more importantly, you will get a gut feeling for whether you would be happy living in this place. You'll be able to sense, emotionally, whether or not you could see yourself living there.
What should you look for?
When you visit a place that you are seriously considering moving to, here are 21 things to consider. Some of these factors are objective, but many are subjective. Not all of them may be important to you, and you may think of a few others that are.
Some of the most important factors might be everyday things such as the ease of finding groceries you want or whether there's a good bookstore or jazz club in the area. These seemingly mundane considerations could have the biggest impact on how much you enjoy daily life in your new surroundings.
The purpose of these suggestions is to prompt you to discover what it will be like to live in an area on a day-to-day basis, to the greatest extent possible. Remember, you're not going as a tourist.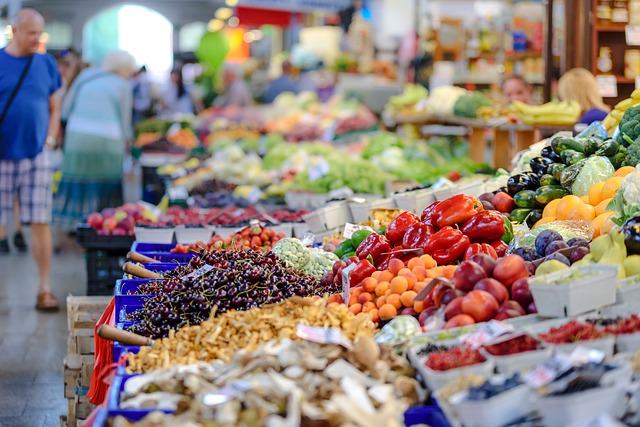 1. Go to the grocery stores and shopping malls and notice the selection and prices.
2. Notice whether most shopping centers are fully occupied, or if there are a lot of empty storefronts and abandoned buildings.
3. When you go to stores and shopping centers, are there security guards? If so, they are there for a reason.
4. If you are a churchgoer, visit a church of your faith.
5. If you are an avid reader, visit the local bookstores and libraries. The library is a very useful stop, because in addition to books it is likely to have a lot of other information about the community. See if it offers programs or classes that might be of interest.
6. Visit the local senior center and learn what services they offer.
7. Ride the public transit.
8. Evaluate the ease of walking or riding a bicycle.
9. Eat at the local restaurants, not the national chains or tourist-oriented places, unless you are most likely to eat at the chains once you move there. Do you have to ask for a key to use the restroom?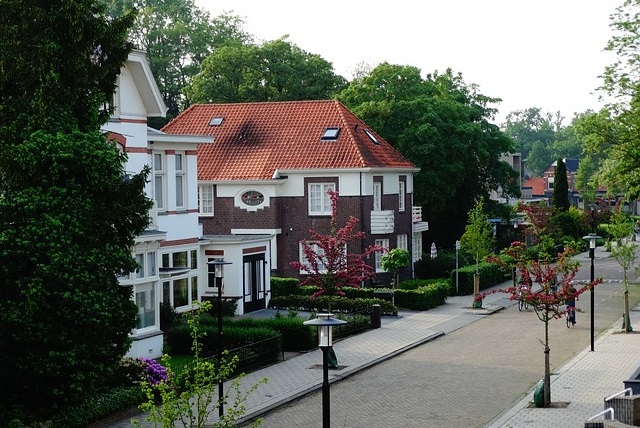 10. Drive throughout the area and get a feel for the neighborhoods. Once you have identified neighborhoods where you could envision yourself living, how close are stores, restaurants, and medical facilities?
11. Tour a few homes for sale or apartments for rent in neighborhoods where you think you might live if you were to move there.
12. Gather some local publications that are distributed for free at the entrances to grocery stores, restaurants, or other well-traveled places. Learn what issues concern local residents and what local activities are mentioned. What kind of events or festivals does the area have? Publications that contain local real estate listings are useful as well.
13. Talk to some local residents if you can. Ask what they like most and least about living there. Try to gauge the extent to which they are welcoming of outsiders.
14. Find a few assisted living facilities or nursing homes and see whether they are places you would want to live someday in the future if necessary. Walk into the local hospital and look around. Try to determine whether this area will serve you as well in ten or twenty years as it will during the first few years of your retirement.
15. Depending on your interests, try to determine what local clubs and organizations exist. For example, if you're into community theatre, what are the options?
16. Depending on your interests, are there outdoor recreational options that will satisfy you?
17. Are the public amenities, such as roads and parks, well maintained? Does the area have a litter problem?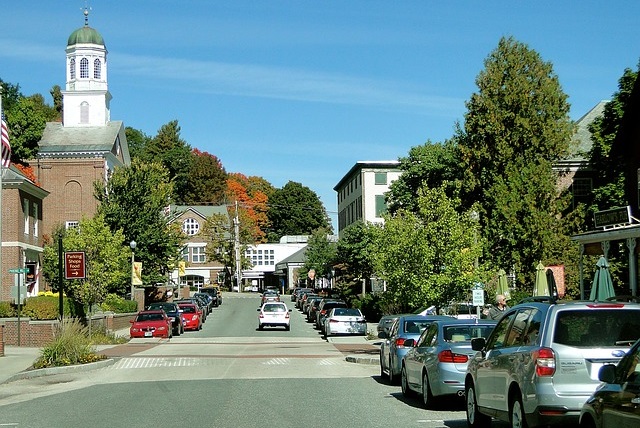 18. Notice the age and condition of houses and buildings. Especially in older cities, is the area staying rejuvenated, or does everything seem old and tired?
19. Is there a lot of graffiti?
20. Do you see a lot of homeless people and beggars?
21. What things are there to see or do on an ongoing basis? What is there to explore within 100 miles? Keep in mind that many attractions are places you will visit just once, or perhaps only occasionally when you are entertaining out-of-town guests. Places like museums, galleries, or other attractions where the displays change over time will provide more interest in the long run.
You can download a document with these 21 questions here.
What's not there?
It's easy to see all the features and advantages a place has to offer. It's not so easy to spot things you want to be part of your retired life that aren't available. That's why it's so important to think about the little things that you appreciate having in your day-to-day life.
For example, a place that has wonderful weather, great hiking trails, and beautiful surroundings may lack a good bookstore, local community theatre, and a place to get good Thai food.
What would you really miss if it wasn't there?
How far will you have to go to find things you really need?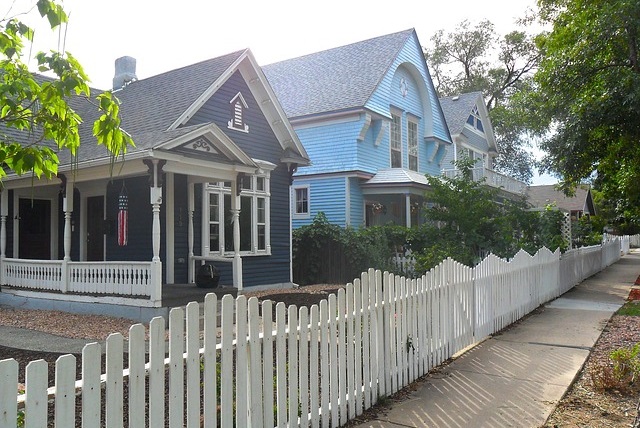 No place is perfect.
Every place has some downsides. Find out what they are and decide whether or not you can live with them before you start packing and put your house on the market.
Spend as much time visiting a place before moving there as you possibly can. Visit during different seasons. One of the most common mistakes people make is committing to a retirement destination without spending a significant amount of time there first.
Regardless of whether you are moving domestically or internationally, it's wise to rent before you buy.
What are your thoughts? What criteria for a retirement destination are especially important to you? Feel free to share in the comments below.
Share on social media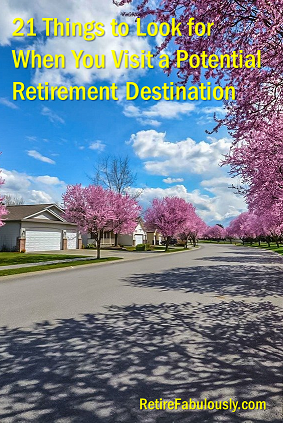 © 2020 Dave Hughes. All rights reserved.
Photo credits:
Street with cherry blossoms: Kirk Fisher
Checklist: StockSnap
Sidewalk cafes: Pierre Blaché
Market: Photo Mix
Larger older houses: BerckenGroep
Street with parked cars: Dustytoes
Houses with white picket fence: Sharon Rose