Most people anticipate a retirement filled with travel, fulfilling leisure activities, and fun times with friends. But for some retirees, especially those who are older and less able to participate in an active lifestyle, retirement can become a time of isolation and loneliness. Fortunately, a growing body research suggests that owning a pet can be a delightful solution to many of these issues.
There are at least five benefits to owning a pet.

Health benefits
A pet can have a positive effect on your health. Simply petting a cat or dog on a regular basis has been shown to lower blood pressure, cholesterol, heart rate, and stress levels.
Taking a dog for a walk or playing with a cat indoors enables you to be more active each day and keep some of those extra pounds off. The act of feeding a pet provides more movement of muscles and joints. Both the pet and the owner receive the benefit from exercise.
Companionship
Pets can be great company, especially if you live alone and don't get to interact with family and friends on a regular basis. Owning a pet also alleviates depression. Animals can sense when you're feeling lonely or depressed and respond with affection and love.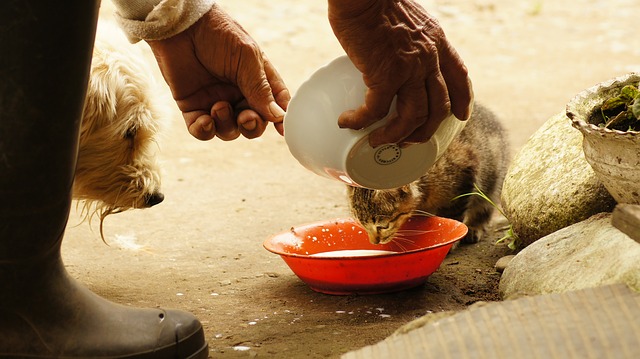 A sense of purpose
Caring for a pet provides a sense of purpose and responsibility and helps you to establish a routine that's based around the needs of a pet. When you own a pet, you will feel that you still serve a purpose and you will have more reasons to enjoy living.
Security
Dogs provide a sense of security. They have a heightened sense of hearing and smell and will be quick to alert you when they sense something out of the ordinary.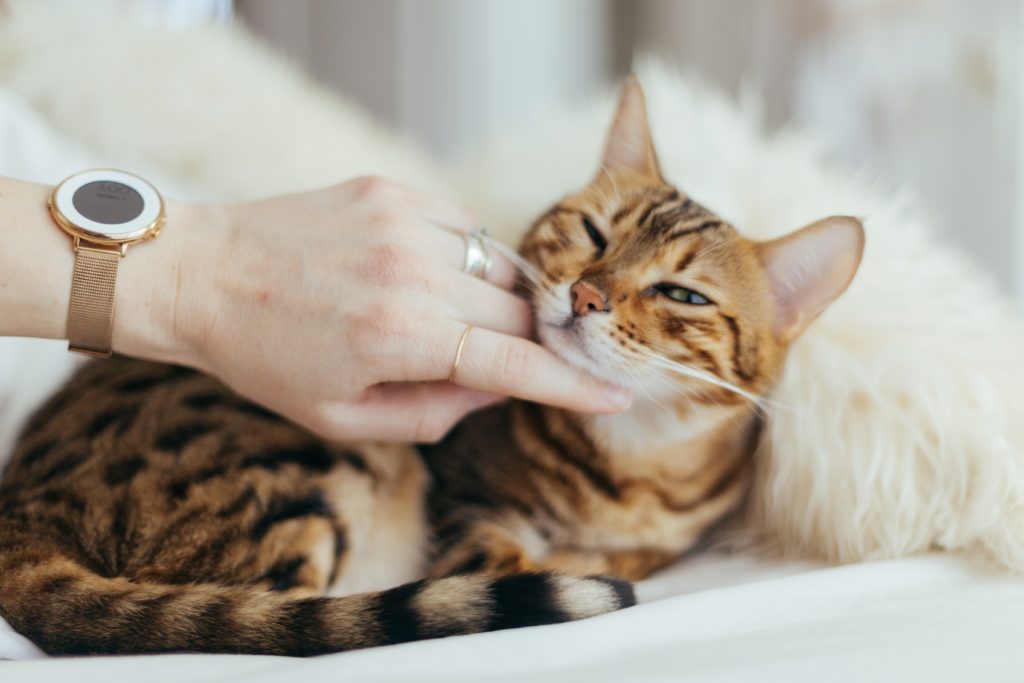 More happiness and less worry
Dogs and cats live in the here and now. They don't worry about tomorrow, and they accept whatever life offers them at the moment. Pets can help you worry less about the future, focus less on physical problems, and be less preoccupied with loss or aging.
However, adopting a pet is not a good idea for everyone.
There are many factors to consider before you adopt a pet or suggest pet ownership to someone you are caring for.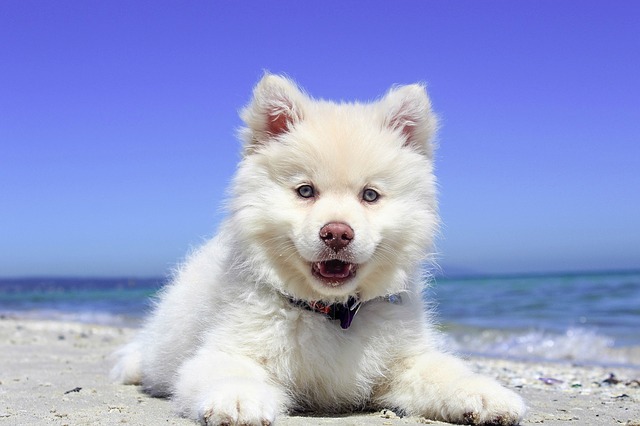 Travel plans
If you still have travel plans, having a pet could be problematic.
You can probably take your pet along with you if you are traveling in an RV. But if your travel plans include flying to distant lands or taking cruises, you'll have to board a dog or make arrangements for someone to visit your home regularly. Both options can be expensive. Many hotels do not allow animals.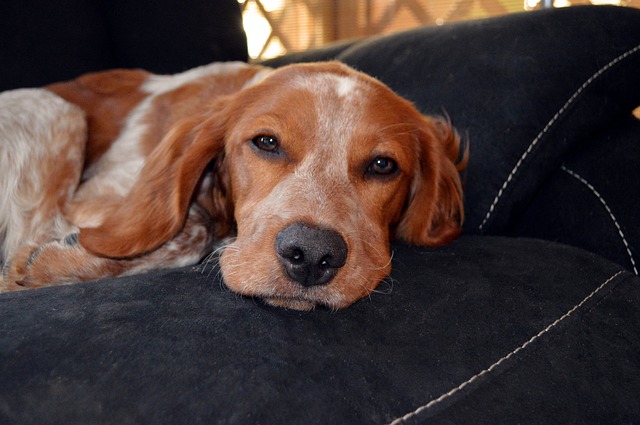 Prior pet experience
If you have not had previous experience with owning pets, you may not fully grasp the level of responsibility you are undertaking. If you have been accustomed to the routines and responsibilities that come with pet ownership, you'll be better suited than someone for whom pet ownership is a new experience.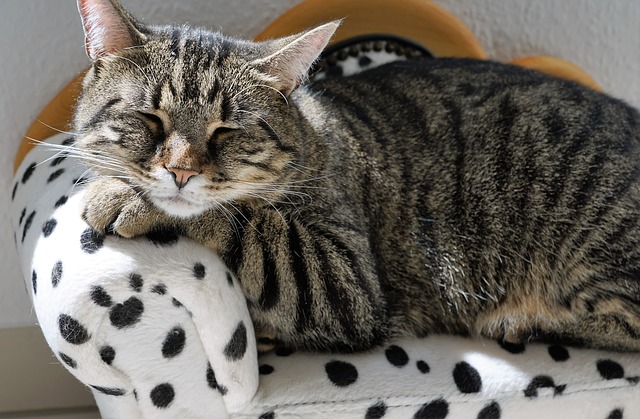 Your limitations
If you have physical limitations that might prevent you from walking a dog regularly or lifting it once in a while, a cat might be a better option.
The dog's age and personality
A puppy, while adorable, may not be a good choice for an order person. A dog that's at least a year or two old will probably already be house trained and will be less likely to chew on your furniture or shoes.
On the other hand, adopting an older pet may prove problematic since the pet may require more medical care as it gets older.
You should also consider the dog's temperament. High energy dogs may require more attention than the owner may be willing to give. A mellow, good-natured dog may be the best choice.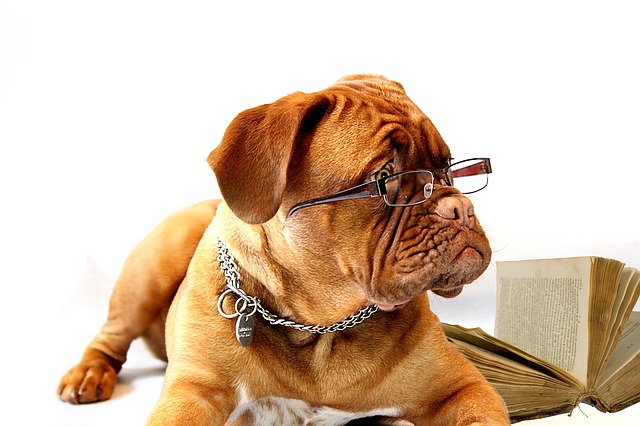 The commitment
A pet will require your time, attention, patience, and money. You will need to walk a dog at least once a day, and more often if you don't have a yard that the dog can visit when it needs to relieve itself. Consider whether you can afford to pay for veterinary care, food, and a few toys.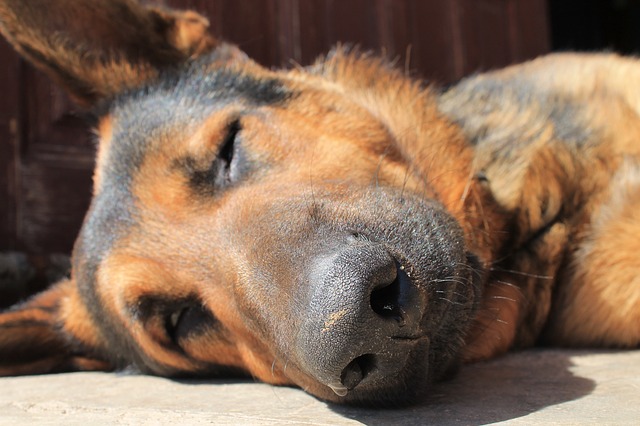 Living space
Larger dog breeds require larger spaces. If you live in a community with homeowner regulations, learn if there are restrictions on the number, size, and type of pets you may own. It's best to answer these questions before bringing home a pet.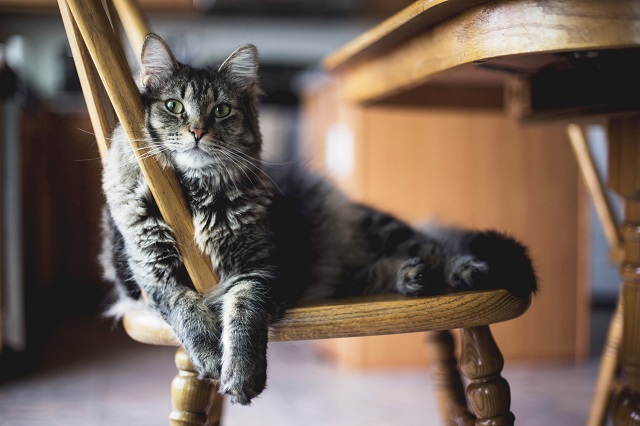 Long-term plans
Most important, you should make plans for what will happen to your pet when you die or reach the point where you can no longer care for the pet. Try to secure a commitment from a friend or family member to take ownership of your pet when the time comes.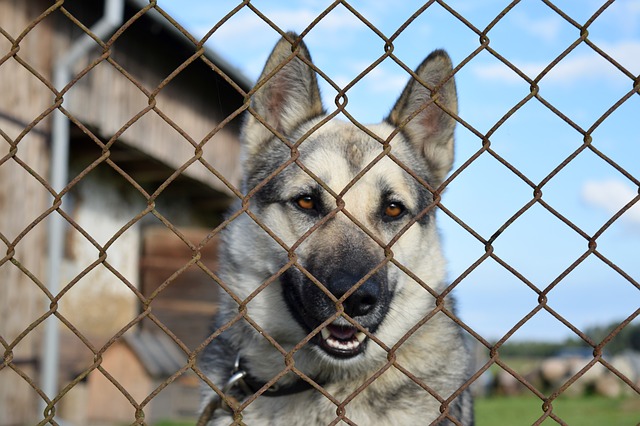 After reading all of the above considerations, if you decide that owning a pet is the right choice for you, consider adopting a dog or cat from a shelter. According to the American Society for the Prevention of Cruelty to Animals, 3.3 million dogs will enter shelters during 2017 in the United States.
You will be giving the pet a new lease on life. The pet will never forget that.
You will probably find that the pet will give you a new lease on life as well.
Please feel welcome to comment below.

---
Reprinted from my blog on U.S. News – On Retirement.
© 2017 Dave Hughes. All rights reserved.
Photo credits:
Dog on pillow: Fran_F.
Woman holding a dog: Pexels.
Couple on bench with dog: Pexels.
Feeding the cat: Traphitho.
Light brown Labrador: Chiemsee2016.
Hand petting cat: Paul.
White dog on beach: Spiritze.
Dog on black couch: henrilacombefr.
Cat on spotted chair: strecosa.
Puppy in cup: Teerasuwat.
Dog with glasses: 947051.
Sleeping German Shepherd: kstrzeminska.
Cat on wood chair: Kari Shea.
Dog behind fence: Mimzy.