Your retirement should be a time of fun, relaxation, and fulfillment. It is best enjoyed by living in the present. Still, there will be times when you will find yourself recalling memories from throughout your life and reflecting upon the life you have lived. During these times of recollection and reflection, why not take some time to write down or record your memories?
You may feel that you have lived an average, unremarkable life that no one else will have much interest in. While you may not have discovered a cure for cancer or solved world hunger, you have had more of an impact on other people's lives than you can imagine. You probably don't realize how much the things you have said and done and the times you have spent together mean to your loved ones. They will mean even more to them after you're gone.
Think of your grandparents, parents and other family members who have already passed. Are there things you wish you could ask them today? Are there parts of their lives and who they were as people that you wish you knew better? Your surviving loved ones will feel the same way towards you. The people who read your memoir will learn things about you and your family that they would never know otherwise.
The act of writing your memoir will lead you to recall and more fully appreciate the life you have lived. Undertaking this project can be as rewarding to you as it will be to others.
Here are several guidelines to help you with capturing your life story in a memoir.

Writing your memoir shouldn't be a burden.
This isn't supposed to be an obligation or chore. Once you embark upon the project, it should be fun. If it isn't, stop doing it. It's OK to take a break. You can resume later if you want to.
Think of your memoir as a gift you are creating, much like making a quilt or painting a picture to give to someone else.
You can write your memoir any way you want.
You don't have to approach this project the same way you would approach writing a novel or any other kind of book. Your memoir can take on whatever structure you want. It doesn't have to follow an outline or be presented in chronological order.
You shouldn't try to include everything from your life. A selection of well-chosen vignettes will probably be more interesting to your readers than a lengthy retelling of your entire life.
You don't have to be a great writer.
If you write in your own voice the result will seem authentic. People will be more interested in what you have to say than in the grammatical quality.
If you are still concerned about the quality of the end result, you can ask a trusted family member or friend if they will edit it for you.
If you feel more comfortable talking than writing, you can create audio or video recordings of you talking and ask someone to transcribe them for you.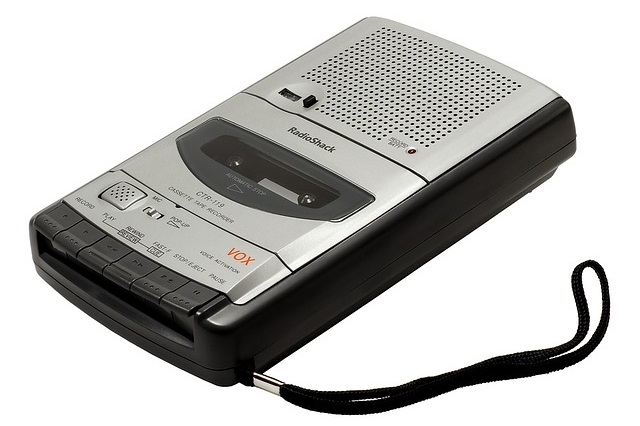 Focus on story telling rather than factual reporting.
Writing your memoir should be personal. It should be more than just the jobs you held and your career accomplishments. Facts are important, but what makes them interesting is how they impacted you.
Think of how you would convey a story from your life if you had several people sitting around your living room.
In addition to telling stories focused on you, you can also relate experiences you shared with other family members. This will allow your readers to gain a little more knowledge about those people as well.
The memoir's tone should be largely celebratory.
You have undoubtedly experienced pain, loss, and disappointment at various points throughout your life. It's OK to include some sad moments in your memoir, especially if those led to significant change or growth, but try to keep the overall tone positive.
You probably want your life to be remembered as a life well lived rather than a story of tragedy and despair.

Pictures will add dimension to your memoir.
If you have pictures of yourself from throughout your life and pictures of the people you write about, include them. Similarly, if you have newspaper clippings or award certificates, you can scan them and include them. You can include pictures of mementos such as trophies, plaques, service medals, and crafts or artwork you have created. If you don't own a scanner, you can ask your friends and family if they have one or try your local library or a store with copying services.
As you begin the process of writing your memoir, you may feel overwhelmed and uncertain about how to start. Remember that you don't have to follow a sequence or outline. Whenever you recall something from your past, write about it. You can edit and select what you want to keep later. Once you begin, the memories will probably start flowing freely.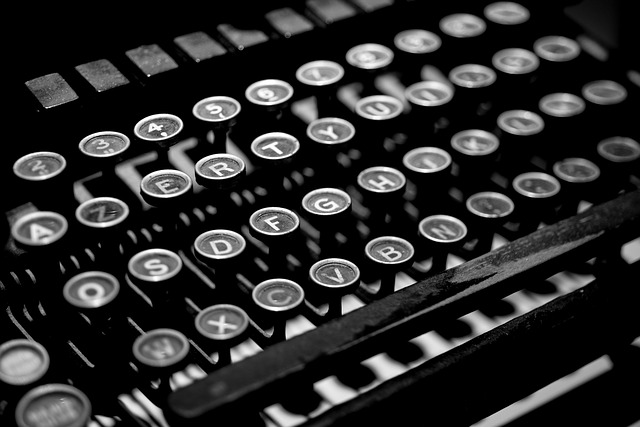 Here are a few questions that may serve as writing prompts.
What major events happened during your lifetime? How did they impact you?

How did you meet your spouse?

What are your favorite memories from childhood?

What are a few of the most memorable places you have visited?

What music did you listen to at various times of your life? What are your favorite books, movies, and TV shows?

Who are some of the most significant people from various stages of your life?
Consider concluding with a few words of advice, or by sharing a few of the principles that you have lived by that have served you well.
Your family and close friends will appreciate having a record of your life for generations to come. The process of looking back over your life as you create your memoir will hopefully be a rewarding experience for you too.
Please feel welcome to comment below.
Share on Pinterest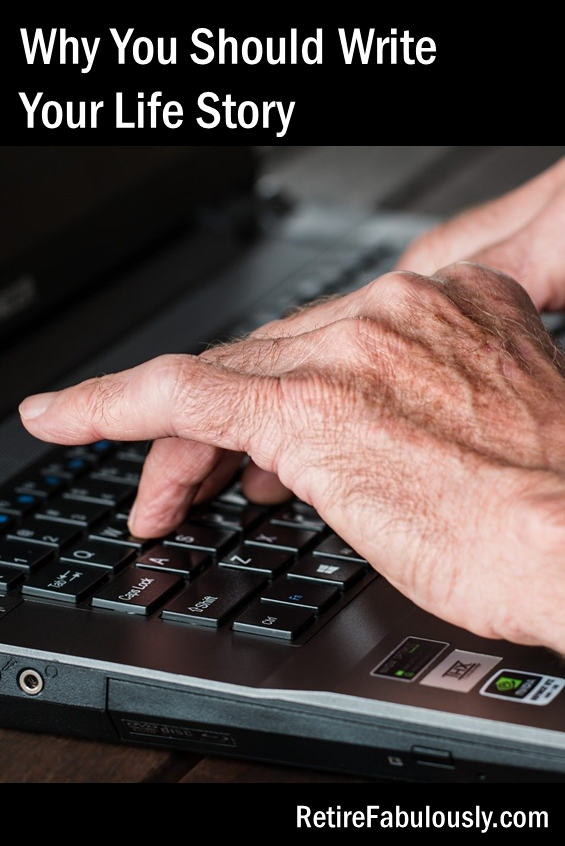 ---
Reprinted from my blog on U.S. News – On Retirement.
© 2017 Dave Hughes. All rights reserved.
Photo credits:
Typing on laptop: stevepb.
Woman sitting on grass writing: StockSnap.
Cassette recorder: janeb13.
Photo album: ptra.
Old typewriter: Skitterphoto.