Do you have a bucket list?
Is your bucket list just a vague, ever-changing set of ideas in your head, or do you actually have yours written down?
As you look forward to all the things you might do to make your retirement fun and memorable, actually writing a list of things you want to do during the remainder of your life will result in a much higher probability that you will achieve some or all of your dreams than if they remain just swimming around in your head. Plus, you'll have a lot more to look forward to and you'll view your retirement in a much more positive light.
For this article, I am going to focus on your travel bucket list – your list of places you want to visit and location-specific things you want to do. Then, I'll share a few ways you can make your travel dreams easier to achieve.
If you are not familiar with the term "bucket list," it is a list of things you want to do before you "kick the bucket" (die). It came into common usage as a result of a movie called "The Bucket List," starring Jack Nicholson and Morgan Freeman, which was released in December, 2007. It's remarkable how this term has become so engrained in the American psyche since then.
Bucket lists aren't just for retirement. If you're still working, there's no reason not to tackle something on your bucket list during your vacations. I traveled to a lot of bucket-list places during my last ten years of work.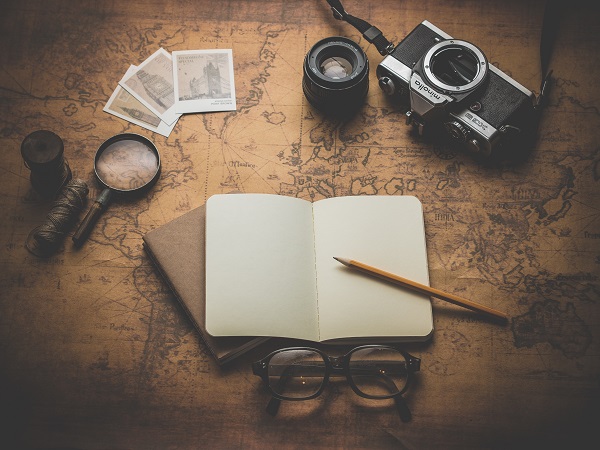 Put it in writing!
If you don't have a travel bucket list in writing yet, grab a pen and paper or open up a new document on your computer. If you already have one, get it out. This article may inspire you to add a few things!
Now, start writing down all the places that you've never been that you would like to visit someday.
The scope of this list is entirely up to you. Regardless of what kinds of travel you prefer or whether you are inclined to stay in your home country or travel the world, your list will reflect your preferences.
For now, don't filter yourself. Don't stop yourself from writing something on the list because you are certain that it would be too expensive and out of your reach.
If you are having trouble coming up with ideas, here are 25 suggestions, in no particular order. You can find more inspiration here.
Visit every U.S. National Park. If this seems like too much, just go for major ones such as the Grand Canyon, Yellowstone, and Yosemite

Machu Picchu

Attend a major sporting event, such as the Super Bowl, Kentucky Derby, or Indianapolis 500

Attend the Rose Parade

Take a helicopter ride over the Grand Canyon

Take a European river cruise

Antarctica

Hike the Pacific Crest Trail and/or the Appalachian Trail

Visit all 50 states

Take an African photographic safari

See the Aurora Borealis

Take the trans-Canada railway

Cruise through the Panama Canal

Great Wall of China

Galapagos Islands

Milford Sound, New Zealand

The Louvre

The Acropolis

The Pyramids

Take a coast-to-coast amusement park trip

Great Barrier Reef, Australia

Take a world cruise

Niagara Falls

Iceland

Tahiti
Your travel bucket list items don't have to be exotic or grandiose. One place on my list is Santa Fe, New Mexico. I can drive there in less than eight hours for a long weekend.
You probably noticed that some of these possibilities are rather general (take a European river cruise, Iceland), while others are more specific (attend the Rose Parade, take a helicopter ride over the Grand Canyon).
The more specific you can make your bucket list item, the better. For example, rather than listing "Thailand," you can write "take a Thai cooking class in Bangkok" or "visit a Buddhist temple in Chiang Mai." Or, you can write "Thailand," then list the things you would want to see and do there as sub-bullets.
If you are married, ask your spouse to write a travel bucket list, then compare and merge your lists.
~~~~~ continued below ~~~~~
From fantasy to reality
Now comes the fun part. This is the part where the bucket list changes from a wish list to a to-do list.
Which place or activity on your list do you want to do first?
What are your top five?
Are there any that you should do sooner rather than later? Climbing Mt. Kilimanjaro or scuba diving at the Great Barrier Reef might be doable in your early retirement years, but may become more difficult or impossible during your later years.
Now, start making it real. Pick the dates you want to go on your first bucket list trip – even if it's next year, and even if the dates are somewhat tentative at this point. Block off those dates on your calendar so that you don't commit to doing other things on those dates.
Start researching how much it's going to cost. Visit a variety of travel blogs and other websites to learn more about what there is to see and do at your destination.
When you can afford to do so, buy the plane tickets (if you're flying). Make the hotel or cruise reservations. For some destinations (such as popular national parks) you have to reserve well in advance. It may take a leap of faith to do this, but it solidifies your commitment to your dreams.
For the rest of your top five (or maybe more), write down the year you plan to go.
If it doesn't get written down and scheduled, it won't get done.
When you make the commitment to your next bucket list trip, it's remarkable how everything else falls into place. With your next trip as an established goal, you will find ways to save and prioritize in order to make your trip a reality.
If you can take one bucket list trip a year, you will probably be able to work your way through most, if not all, of the destinations on your list. You may not make it to all of them, but you'll accomplish a lot more than you would have otherwise.
Tips to make your bucket list trips easier to afford
Subscribe to Groupon Getaways. Sometimes they offer incredible deals. 
It may be tempting to buy deals that aren't on your bucket list just because they seem cheap. That's okay if you know you will truly enjoy that vacation, but you will be postponing your bucket list dreams.
Sign up for a credit card that earns travel miles. You can either acquire a card that is offered by the airline you fly most frequently, or get the Chase Sapphire Preferred card which is often mentioned as a favorite of frequent travelers. Most of these cards offer a large signing bonus (often enough miles for a trip!). You then use this card for all of your everyday spending to accumulate miles, in addition to the miles you earn on trips.
Use vacation rental sites such as AirBnB and VRBO.com to stay in a destination longer and cheaper. Staying in hotels is the most expensive way to travel. Renting a furnished home or apartment is much cheaper, and it's ideal for staying in a place for several weeks in order to truly live like the locals. You can buy food in local stores and prepare it at home, rather than eating in restaurants all the time. (Of course, you will want to eat in some restaurants.) I have a few friends who regularly visit Spain, Mexico City, Colombia, and other places this way. It is surprisingly affordable.
Volunteer at a National Park. Visiting some or all of the 59 National Parks in the United States is on many people's bucket lists.
Many parks are isolated, so housing is provided for volunteers. Depending on the park, volunteers' accommodations may include fully furnished houses, volunteer villages, seasonal homes, dorms, bunkhouses or RV and camp sites. In exchange for housing, volunteers work at least 20 hours a week.
You can find volunteer opportunities on the National Parks Service website.
If you're interested in visiting National Parks but not volunteering, anyone over 62 can purchase a Senior Pass for $80 that will grant you admission to every National Park or Natural Wildlife Refuge for the rest of your life! Only one pass is needed per car. Discounts on camping fees may also be available.
Now it's your turn!
What's on your travel bucket list?
Do you have any tips for traveling economically?
Please share in the comments below!
More articles and resources
8 Reasons Why Traveling is Good for Your Health
Bagging the National Parks (TopRetirements) – lots of tips for visiting our national parks
National Park Adventures (My Itchy Travel Feet) – this comes from a travel blog written by an active retired couple
Bucketlist: 10,000 Things to Do Before You Die – the Travel section is just one of many categories
Travel Hacking Resources – Chris Guillebeau has traveled to every country in the world, and has raised "travel hacking" (how to use frequent-flyer programs, travel credit cards, and other resources to your advantage) to an art form.
AARP Travel features destination guides, articles, and tips.
Elder Treks offers exotic adventures all over the world for small groups of travelers over 50.
Transitions Abroad has a Senior Travel section with lots of information about senior tours, travel programs, and senior-friendly volunteer vacations.
---
© 2016 Dave Hughes. All rights reserved.
Photo credits:
Santorini: Dave Hughes
Notebook, camera and world map: Dariusz Sankowski
Grand Canyon: Michael Hirsch