Do you want to fill your retirement years with the adventure that comes from discovering and experiencing new places?
Are you looking for a place to live where your retirement savings will stretch further?
Or maybe you are formulating an escape plan in the event your least favorite candidate makes it into the White House.
Whatever the reason, if you are considering retiring to another country, or even if you are just intrigued with the possibility, here are ten places you may wish to consider.
To come up with this list, I considered criteria that were most important to readers of this website:
Safety (crime rate)

Quality and cost of healthcare

Cost of living

Climate/weather

Taxes

Same-sex marriage (or at least civil unions)
I also factored in the ease of immigration for retirees and the presence of non-discrimination laws regarding sexual orientation (which all of these countries have). Straight people probably aren't as concerned about LGBT issues, however this is a good indicator of tolerance and diversity with regard to all types of people.
Of course, the choice of where to retire (or live at any stage of your life) is highly subjective and personal. Some places will resonate with you and some won't.
You should visit any place you are considering moving to for an extended period of time and try to experience the area as a resident rather than a tourist before you move. All of the countries listed here allow U.S. citizens to stay for up to 90 days at a time without a visa.
The next level of visa generally allows you to stay for a year. You can easily renew your visa on an annual basis. In many cases, after you have been there for five years you are eligible for a permanent resident visa.
Some people who live internationally spend just a year or two in a given place then move on to another country, rather than deciding on one place to settle permanently. They rent furnished apartments and retain very few personal possessions.
Here are ten excellent choices to consider if you are contemplating retiring overseas, presented in order of lowest cost of living. In most countries, many other cities and towns will offer the same benefits as those of the cities I have profiled.
In fact, several people I have spoken with who have lived or traveled extensively in Europe state that the ideal location may be in a smaller town with easy access to a major city.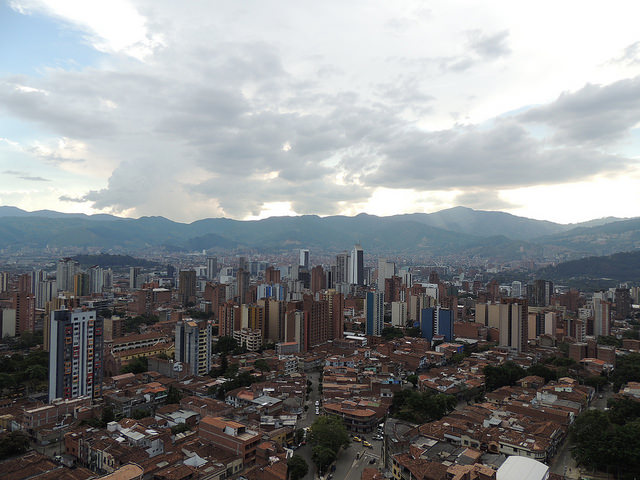 1.      Medellin, Colombia
As I mentioned in this article, over the past couple decades, Colombia has shed its image as a country beset by civil conflict and drug cartels and has evolved (at least in its major cities) into a thriving, highly livable place to stay. Since it's near the equator, Medellin's spring-like temperatures are consistently pleasant year-round, although it does rain a lot.
Pros: Low cost of living and taxes, excellent and cheap health care
Cons: Civil Unions (although marriage equality will probably arrive soon), still recovering from drug cartel violence and deadly civil conflict.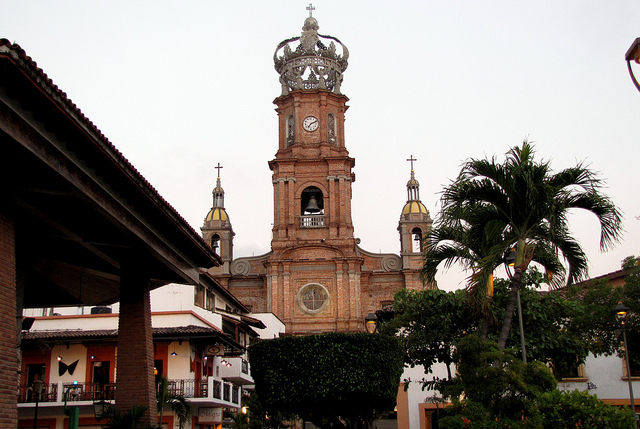 2.      Puerto Vallarta, Mexico
Puerto Vallarta is a lovely coastal city which has long been popular with tourists (especially gay tourists) and with American expats. Thanks to tourism, the area enjoys a prosperous economy and, therefore, a lower crime rate.
Pros: Low cost of living and taxes, good and cheap healthcare, large U.S. expat community, close to U.S.
Cons: Although the Puerto Vallarta area is generally safe, some other regions of the country can be dangerous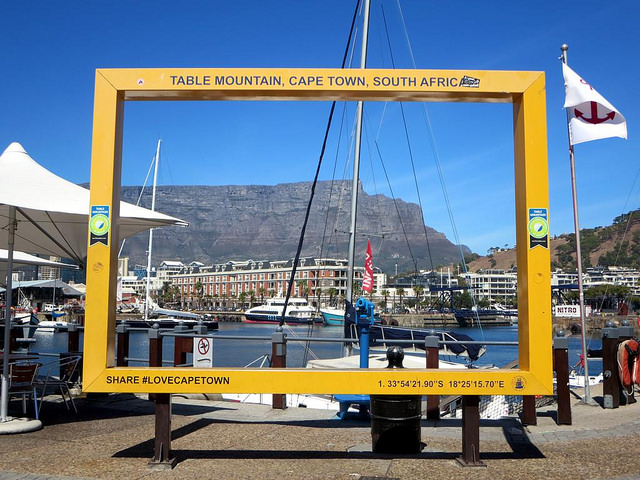 3.      Cape Town, South Africa
Probably the most livable city in South Africa, Cape Town has nice beaches, lots of things to see and do, and a nearby wine country. Cape Town's climate is Mediterranean, with warm, dry summers and mild, moist winters. Although South Africa was among the first countries in the world to adopt marriage equality, many other areas of the country are still somewhat homophobic, and the rest of the continent is rampantly homophobic. Cape Town is more liberal.
Pros: Low cost of living & healthcare
Cons: High crime, racial tension, far from U.S.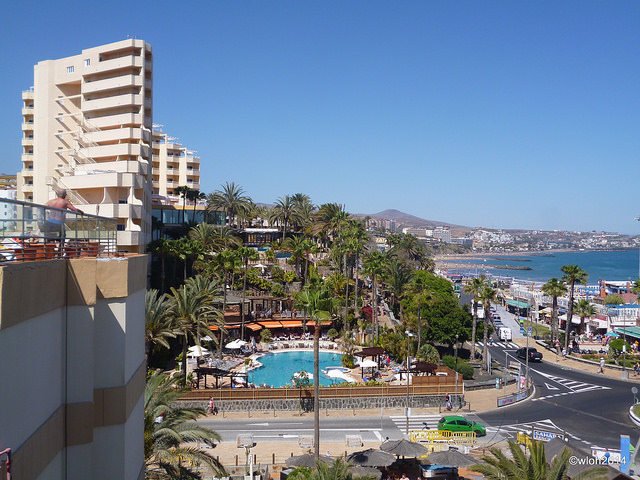 4.      Maspalomas (Gran Canaria), Spain
The Canary Islands offer nearly ideal weather and reasonable cost of living, and there is an abundance of natural beauty and plenty to explore around the seven major islands. Each of the islands is different in terms of what it has to offer, but bear in mind that you will be living on a somewhat isolated island chain.
Pros: Ideal climate, good health care, low crime
Cons: High taxes, living on an island may be limiting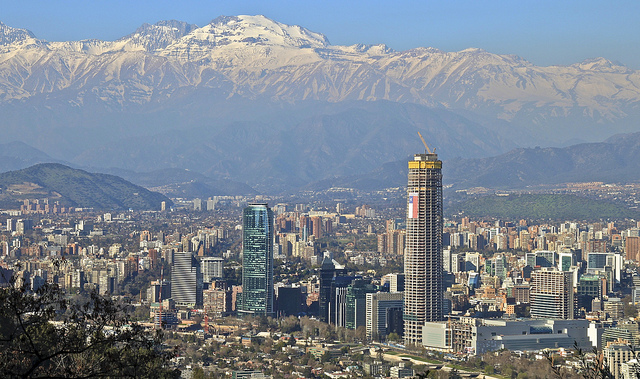 5.      Santiago, Chile
Santiago's steady economic growth over the past few decades has transformed it into a modern metropolis. The city is now home to a growing theater and restaurant scene, extensive suburban development, dozens of shopping centers, and a rising skyline. Temperatures range from the mid-60s to the mid-80s during the dry summer (December through February) and from the mid-30s to the mid-50s in the wetter winter.
Pros: Prosperous economy, low-cost healthcare
Cons: Civil Unions (although marriage equality will probably arrive soon), air pollution, prone to earthquakes
~~~~~ continued below ~~~~~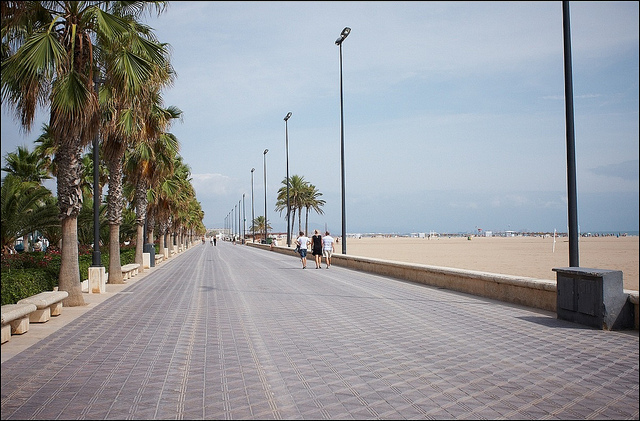 6.      Valencia, Spain
Really, any of Spain's cities would make good retirement choices, especially those along the Mediterranean coast and Sevilla, which is about an hour's drive inland. Valencia, Malaga, and Sevilla are statistically similar. Barcelona and Madrid, while better known and more popular, have a higher cost of living, especially for rent.
Pros: Warm climate, good health care, relaxed attitudes, rich with history, art, and culture
Cons: High taxes, cumbersome immigration process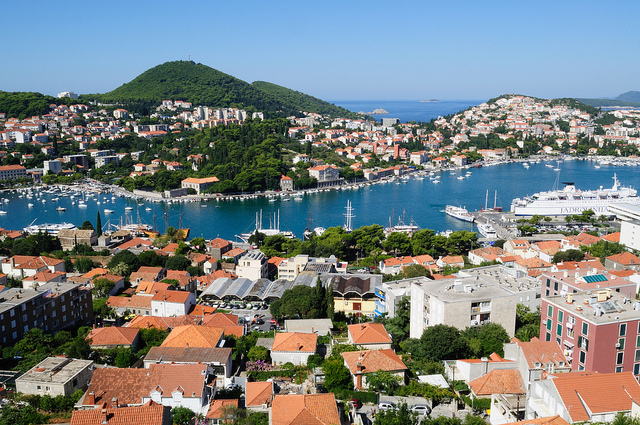 7.      Dubrovnik, Croatia
Just 25 years ago, Croatia instituted a new constitution and declared independence from Yugoslavia, and has since joined the EU and is experiencing economic growth. With its beautiful coastline and 1000 islands, Croatia is now the 18th most popular tourist destination in the world.
Pros: Very low crime, relatively undiscovered, low-cost universal health care
Cons: Civil Unions (same-sex marriage is banned by the constitution), high taxes
8.      Montevideo, Uruguay
Uruguay offers first-world living at prices that are considerably lower than many people in North America, Europe, and Australia/New Zealand are accustomed to paying.  Uruguay is more expensive than many places in Latin America, but still quite affordable.  Uruguay is one of the most politically, socially, and economically stable countries in South America.  Uruguay also has the safest drinking water, the best roads, the most reliable electrical system, and the fastest Internet in Latin America.
Pros: Pleasant climate, beautiful beaches, good infrastructure, relatively undiscovered
Cons: Small, far from United States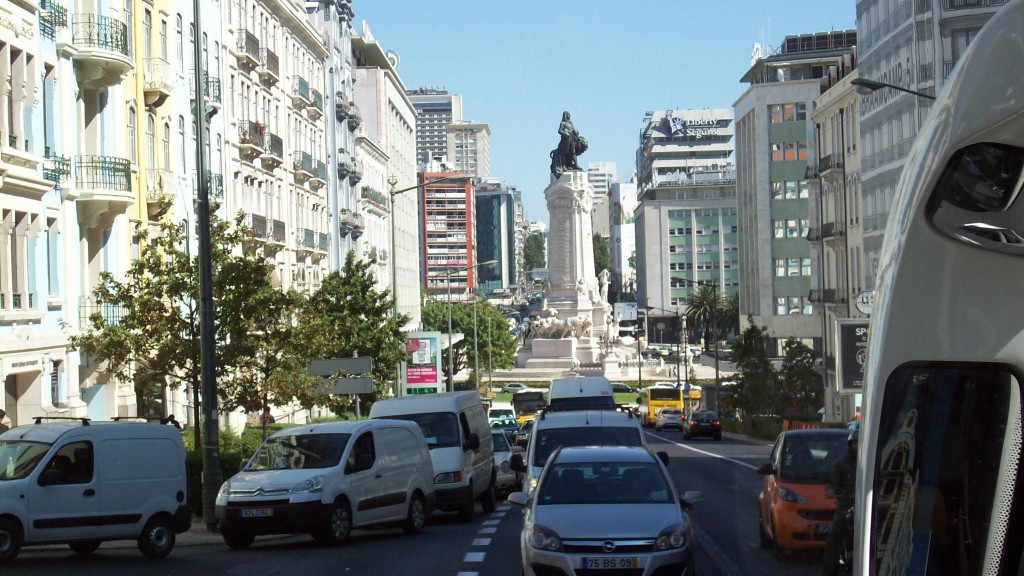 9.      Lisbon, Portugal
For many people who travel to Europe or contemplate living in Europe, Portugal may not even be on their radar. But Continental Europe's westernmost country offers a relaxed, low-cost, easily livable environment. While Lisbon itself is a business and financial center, the country as a whole has fairly high unemployment and is struggling with inflation and debt.
Pros: Charming, rich with history and architecture, low cost of living, warm climate
Cons: High taxes, country has had debt problems, rainy from October through February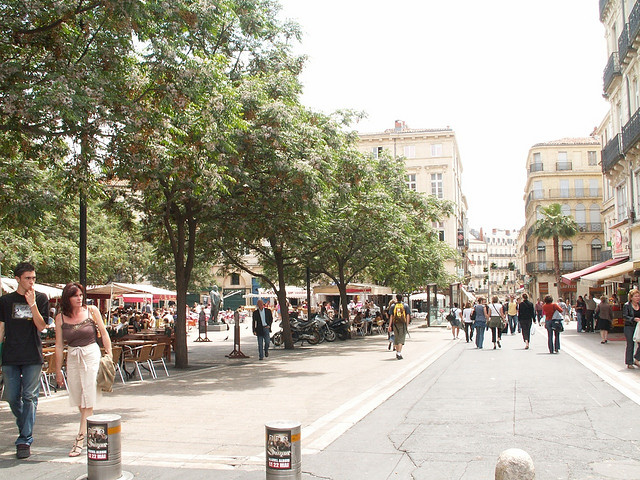 10.  Montpellier, France
One of the lowest-cost areas of France, the Languedoc region (which includes Montpellier) offers the same beauty, charm and balmy weather as the more famous and fashionable Marseille or Nice to the east, but with fewer crowds, less gloss and at half the price. The area boasts 300 days of sunshine a year, mild winters, and hot (but not oppressive) summers.
Pros: World-class healthcare, culture, food and wine, pleasant climate
Cons: High taxes and cost of living
What's not on the list, and why
Canada, Australia, and New Zealand – While these are wonderful countries in many regards, they suffer from high cost of living and their immigration laws are not favorable to retirees unless you are wealthy. If you want to live in these countries, it's easier to immigrate while you're still working if you possess an in-demand skill.
Countries in northern and central Europe – Most European countries that don't border the Mediterranean Sea have strict immigration laws that don't provide for retirees, as well as higher cost of living (in most cases). You can get into these countries with a work visa (for certain occupations), a study visa, or if you are reuniting with family there.
One indirect avenue to entry is to first settle in France, Spain or Portugal and stay long enough to gain citizenship (which could take up to ten years). Once you are a citizen, you can move about the European Union freely.
Italy – While many people find Italy enticing as a retirement choice (and it is a lovely country), Italy doesn't compare well to many other European countries in terms of quality and cost of healthcare, taxes, and cost of living. Plus, given the heavy influence of the Catholic Church, equality is a very long way off.
Countries in Asia – Other retirement websites tout certain Asian countries such as the Philippines, Malaysia, Vietnam, and Thailand, but there is almost nowhere in Asia that has laws protecting LGBT people. (Taiwan does, but they do not offer a visa that would suit retirees.) Laws and cultural norms may be a bigger adjustment for westerners as well. Although cost of living can be low, quality of living is often lower due to high population density, traffic, and pollution.
If you really want to relocate to Southeast Asia, Thailand might be your best choice.
How about you?
Where would you most like to live?
What factors are most important to you?
What do you think of the places featured in this article?
Please share your thoughts in the comments below!
Other articles about retiring internationally
Can You Really Save Money by Retiring Overseas? Should You?
Fabulous Places to Retire: Colombia
Fabulous Places to Retire: Spain
Fabulous Places to Retire: Uruguay
Fabulous Places to Retire: France
Fabulous Places to Retire: Portugal
Fabulous Places to Retire: Malta
---
© 2106 Dave Hughes. All rights reserved.
Updated January 8, 2020.
Photo credits (Some rights reserved):
World map: Martyn Wright
Medellin: Ivan Erre Jota
Puerto Vallarta: Paul Hamilton
Cape Town: David Stanley
Maspalomas: William Helsen
Santiago: alobos Life
Valencia:  Peter
Dubrovnik: Toni Almodovar Escuder
Montevideo: Gustavo
Lisbon: Dave Hughes
Montpellier: David Kohler