Throughout your working years, you have probably viewed your retirement as a destination. It is a goal you are saving for and will hopefully reach one day. But once you reach this destination, then what?
The perception of retirement as a destination may be why some people approach retirement with dread rather than anticipation. They view retirement as a finish line or as the end of the road.
But retirement is simply a milestone you pass on your journey. It's like crossing the border from one state to the next. The road will continue to unfold before you.
Your life has changed in countless ways from the time you graduated from school and entered the full-time work force until the present. You have probably changed jobs and perhaps changed careers. You may have lived in numerous places, gotten married and raised a family. Friends have come and gone, your hobbies and interests have evolved and your body has changed.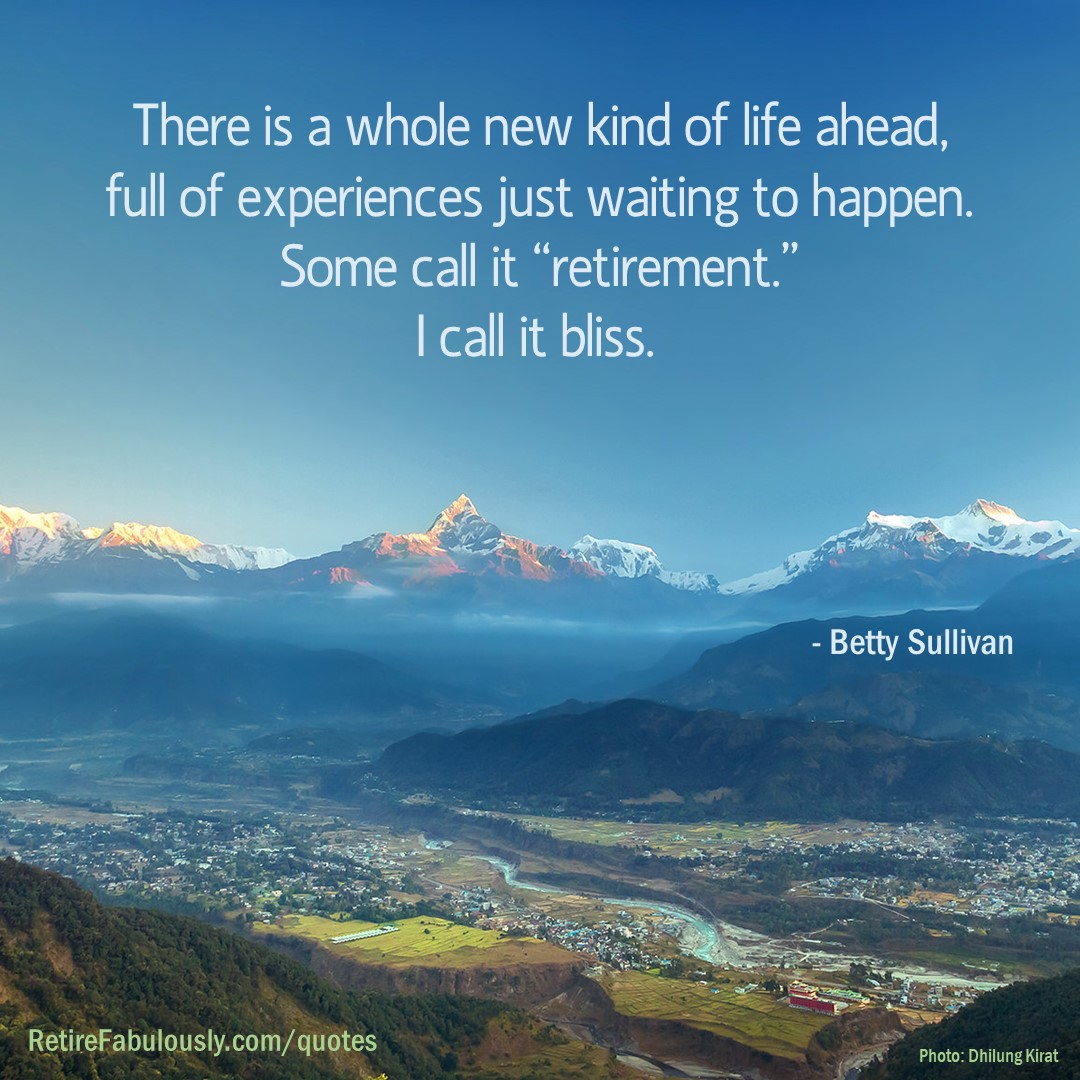 Your retirement could easily last two or three decades. It won't be a one-dimensional, stagnant state of being. Your life will continue to evolve in many ways after you retire. You may move, the people in your life will continue to shift and you will probably travel to new places and engage in new activities.
You may not see your life changing much on a day-to-day basis, just as it didn't seem to change much during your working years. But whenever you stop and reflect back over a year, five years or ten years, you will be amazed at how much has changed and how your life continues to evolve.
Your retirement journey will probably pass through several phases. They won't be delineated by specific events or ages, but by gradual transitions. The phases will overlap and some will last longer than others.
The initial adjustment
This is the most dramatic shift. It begins the first day you don't have to drag yourself out of bed and go into work.
During the coming days and weeks, most aspects of your daily routine and your lifestyle will change. Your income and spending habits will change. You will no longer be spending most days with your co-workers and you'll be spending a lot more time at home. Your relationship with your spouse may change.
Experiencing so many changes in a short period of time can be stressful and disorienting. You will probably want to allow yourself time to chill out and decompress from years of workplace stress. You may want to celebrate your retirement by treating yourself to a nice vacation.
But once you have adjusted to the fact that you no longer work, it will be time to create a new daily and weekly routine that includes a mix of physical activity, mental stimulation, socialization, and pursuits that bring you happiness and fulfillment.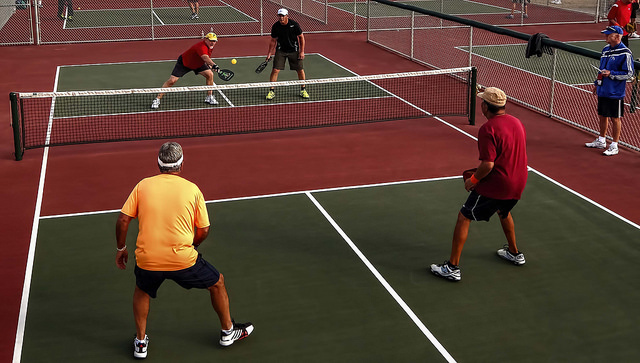 The go-go years
If you retire in your mid-50s to mid-60s, you will probably still be in reasonably good health and be able to live an active and independent lifestyle. Despite your chronological age, you don't feel old yet. In fact, you're not even sure what "old" is supposed to feel like.
These are the years you will probably fill with traveling, physical activities and organizations to join. You'll have plenty of time for gardening and home projects, and you may move to a different place to enjoy your retirement. Your schedule may seem as full as it was when you worked, but being busy and active at this stage of your life is good for you both mentally and physically.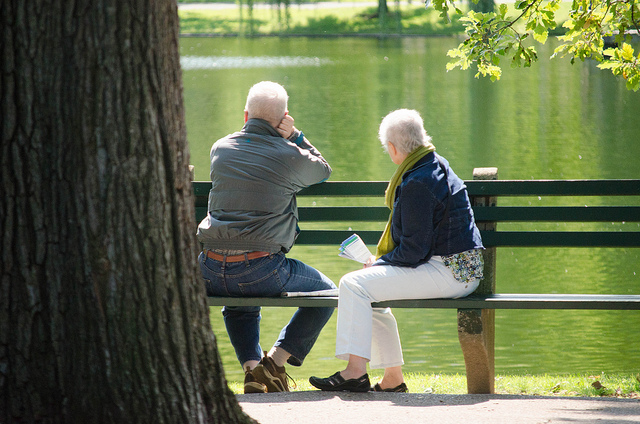 The slow-go years
After a while, age will start to catch up to you. You will probably still travel, but your suitcase will seem heavier and your daily itinerary will be lighter. You'll probably favor shorter trips to closer destinations.
While you may not be able to engage in as much physical activity, there's still plenty to do. You can continue to stay mentally engaged by taking classes and enjoying concerts, theatre and museums. There are still many hobbies and crafts you can enjoy which don't require strenuous activity. You will probably appreciate more time for relaxation.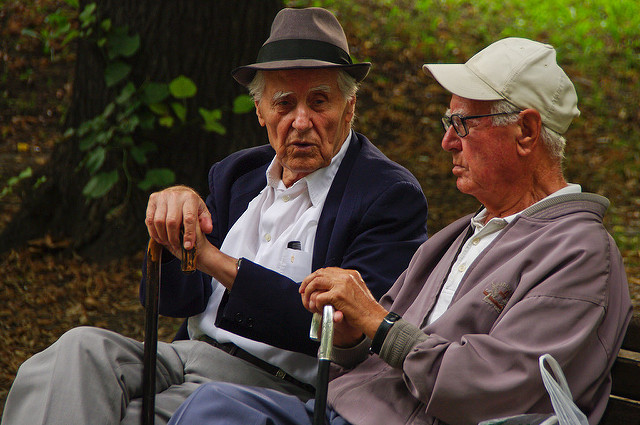 The no-go years
Ultimately, you will reach a point where you will have to curtail many of the activities you have enjoyed up to this point. You may require some assistance from family members, friends or hired help, or you may need to move to an assisted living or continuing care facility.
Fortunately, there are still things you can do. You will have more time for reading, enjoying your music or movie collection, or working puzzles. If you like to write, you can create your memoir, document your family history or write poetry or fiction. With all of today's communication media, it is easier than ever to stay in touch with your family and friends and keep up with what is happening in the world.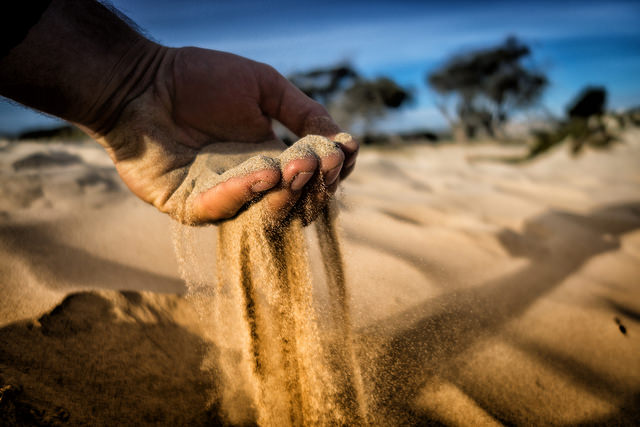 Knowing that your retirement will change over the course of many years will raise your awareness of the possibilities you have for the rest of your life.
If you have a long list of things you want to do after you retire, you will be better able to plan for what you should focus on during each phase of your retirement.
On a more philosophical level, you will be able to appreciate the passage of time and the gifts that each phase of your life has to offer.
As always, please feel welcome to comment below.
Share on social media

---
Reprinted from my blog on U.S. News – On Retirement.
© 2017 Dave Hughes. All rights reserved.
Photo credits:
Road leading into mountains: adrian
Woman reaching for alarm clock: Jellaluna. Some rights reserved.
Pickleball players: Michael Martin. Some rights reserved.
Couple at pond: Jennie-o. Some rights reserved.
Older men on park bench: Celine Ferre / The World Bank Photo Collection. Some rights reserved.
Handful of sand: Scott Keelin. Some rights reserved.